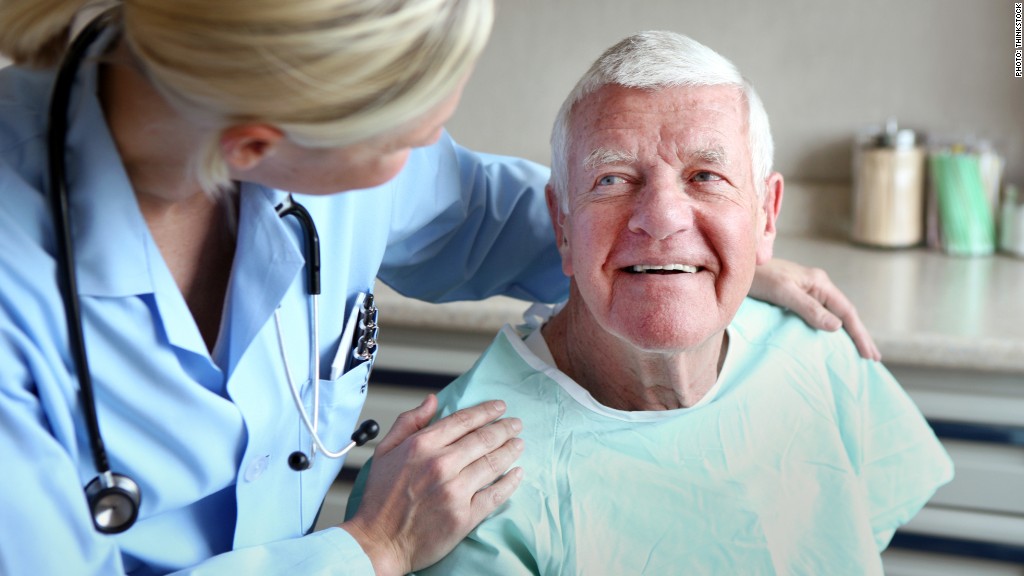 For doctors who treat the nation's 47 million Medicare patients, the countdown to 2013 brings them ever closer to a staggering 29% pay cut slated for the New Year.
Current federal law requires that Medicare reimbursement rates be adjusted annually to keep spending in line with GDP growth. But Medicare spending has typically outpaced economic growth, so the law requires rates to be cut every year to keep Medicare financially sound.
Congress has blocked these cuts from happening more than two dozen times over the past decade, passing what's known in Washington as the "doc fix." Lawmakers could issue such a remedy again this time. But each time they stall the cut, it gets bigger for the next year. On Jan. 1, physicians face a 26.5% cut in reimbursement rates.
It's a situation that doctors are all too familiar with. Many are frustrated with having to face the threat of a pay cut with every New Year, said Dr. Ardis Hoven, president-elect of the American Medical Association.
"The government is shooting itself in the foot by threatening these pay cuts," said Hoven. "This situation is very debilitating. Our [Medicare] payment rates have been frozen for a decade and now we're facing our biggest pay cut ever."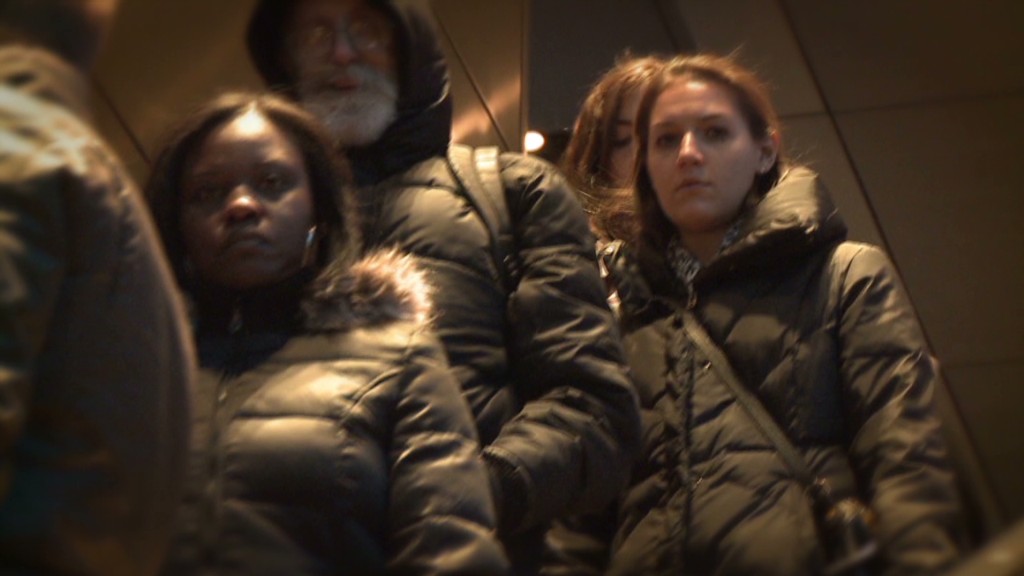 Fed up with the uncertainty, Hoven said doctors are evaluating their practices to determine whether they can afford to stay in business, since private insurers also base their reimbursement rates on Medicare rates.
Related story: 6 reasons health care costs keep going up
And it could get worse. If Washington fails to avert the fiscal cliff, that will trigger tax increases and spending cuts, including an additional 2% cut in Medicare payments to doctors. That means doctors' pay would shrink by a total of 28.5%.
AMA president Jeremy Lazarus said the "crippling" cuts could have serious consequences for consumers.
"With no sign of action from Congress, physicians must prepare themselves and their patients for an impending Medicare crisis," Lazarus said in a statement. "With a full year to stop this drastic cut, it is absolutely inexcusable that Congress has failed to act."
Lazarus also warned that more doctors could start turning away Medicare patients. "Last year one third of Medicare patients looking for a new primary care physician had trouble finding one," said Lazarus, citing a report from the Medicare Payment Advisory Commission. "Access to care for Medicare patients will be drastically compromised if this cut takes effect."
Related story: Obama says deal to avert 'fiscal cliff' appears to be in sight
Dr. Ted Epperly, a family physician and CEO of the Family Medical Residency in Boise, Idaho, agreed.
"There's a strong possibility that physicians will stop taking new Medicare patients, and this is especially true for [specialists,]" said Epperly. Given that about 10,000 people become eligible for Medicare every day, Epperly fears that this could create a dangerous situation.
"We already have a shortage of primary care physicians in the United States," he said. "At a time when we need more doctors, and more access to them, we can't afford to create a situation where doctors are limiting the type of patient they want to see because of payment cuts."