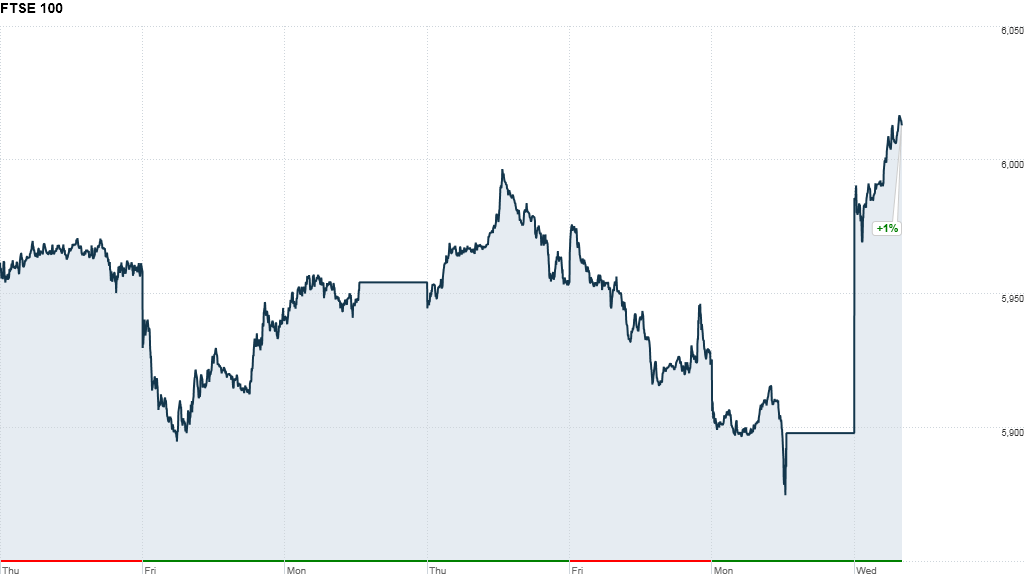 World markets advanced Wednesday as lawmakers in the United States completed legislation that will mute much but not all of the fiscal cliff.
Asian and European stocks post strong gains, while government bonds in weaker eurozone economies rally as investor appetite for riskier assets rise on the diminished threat of an immediate hit to growth in the world's largest economy.
The Senate passed a compromise measure late Tuesday that would extend Bush-era tax cuts for the vast majority of Americans and spare tens of millions from the Alternative Minimum Tax.
But the fiscal cliff deal, crafted over the holiday by Vice President Joe Biden and Senate Minority Leader Mitch McConnell, left a range of big issues unresolved and some analysts say the positive market reaction could dissipate quickly.
"Today's bullish tone may continue as we head toward the weekend but the euphoria will most certainly evaporate as the deal voted through does not include raising the debt ceiling and longer term budget cuts," said Joe Rundle, head of trading at ETX Capital in London.
All major global markets were closed Tuesday for the New Year's holiday, so indices in Asia and Australia provided the first clues about investor sentiment.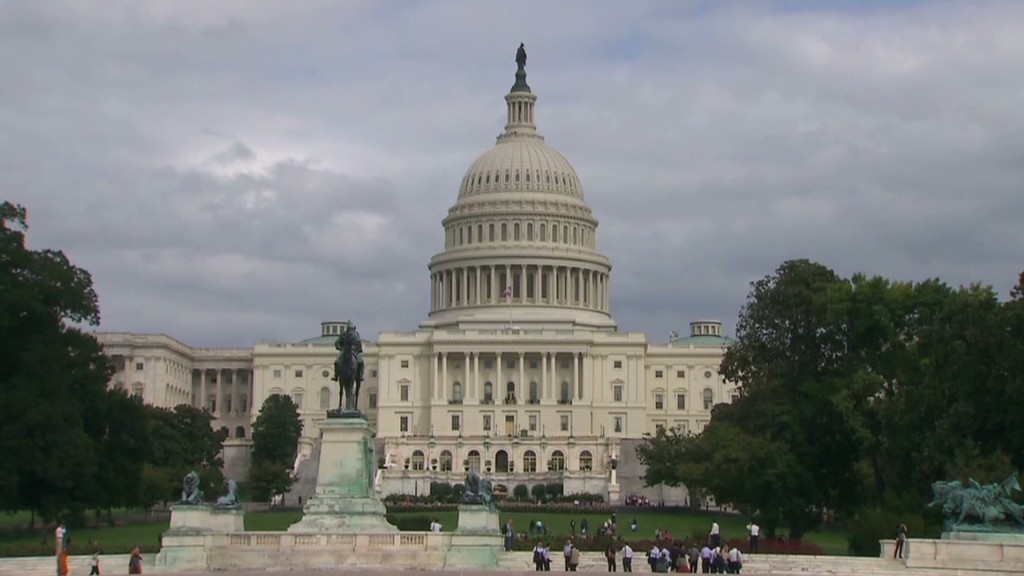 Australia's ASX All Ordinaries index added 1.3%. South Korea's KOSPI gained 1.7% and the Hang Seng in Hong Kong advanced 2.2%. Tokyo's Nikkei and the Shanghai Composite remain closed for holiday celebrations, but will reopen later in the week.
On Wednesday morning, the FTSE-100 broke through 6,000 points for the first time since July 2011, adding 1.8%. Other major European indices posted similar gains. Meanwhile, yields on Spanish and Italian government bonds fell sharply.
Investors in the U.S. will get their first shot at reaction when markets open in New York. U.S. stock futures were pointing to a higher open.
Related: Fiscal Cliff: What's in the deal ... what could have been
While the agreement provides some short-term certainty, it leaves a range of big issues unaddressed.
The deal does not resolve the issue of when and how lawmakers raise the debt ceiling, setting up a major showdown in February.
The legislation also creates a new cliff deadline over spending cuts around the same time the debt ceiling will need to be raised. And tax and entitlement reform, both are key to long-term deficit reduction, are not included in the compromise proposal.
Todd Schoenberger, managing partner at LandColt Capital, said that the immediate reaction on Wall Street will be "positive," but cautioned that the economy still faces significant challenges.
"Considering there are so many headwinds facing the economy, including the debt ceiling negotiation in 60 days, the smart money knows the bullish sentiment will be short-lived," he said.