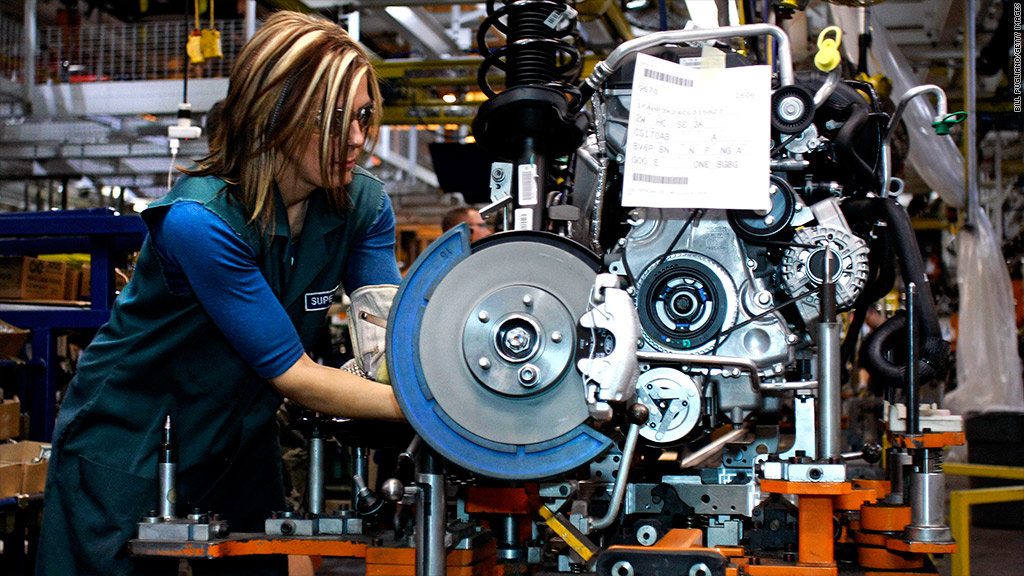 U.S. manufacturing activity rebounded in December, according to a report released Thursday.
The Institute of Supply Management's monthly reading on the U.S. manufacturing sector came in at 50.7 in December, moving the index off its 2012 low of 49.5 in November. The index is compiled from a survey of manufacturing supply managers, and any number above 50 indicates the sector is growing.
The December expansion marked only the third time the sector grew in the last seven months.
New manufacturing orders grew for the fourth consecutive month, even though some respondents worried about tax implications in the new year and global economic conditions.
"We are seeing stabilization of orders and costs as well as production capacity for the first time in months," one of the manufacturers, interviewed for the survey, said.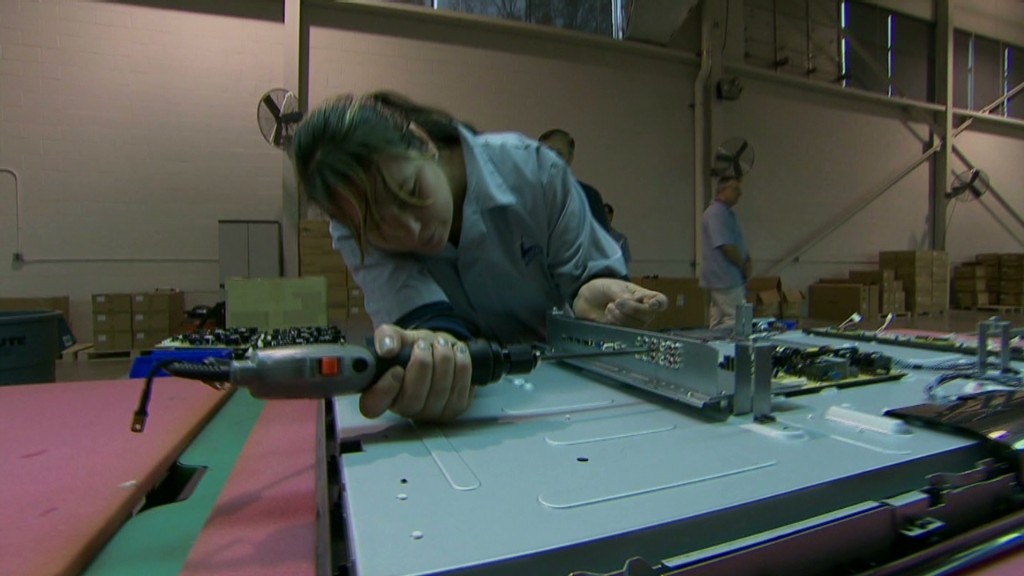 Factories have continued to hire, a welcome sign ahead of the monthly employment report on the U.S. job market due out Friday. The ISM employment index increased by 4.3 percentage points last month.
November's employment report showed that manufacturers cut 7,000 jobs. Most of the losses came from food manufacturing, which was not a surprise given that Twinkies-maker Hostess announced early in the month that it planned to layoff 18,500 workers.
Global manufacturing reports have shown a mixed picture across the world.
A separate report on Thursday showed that manufacturing in Europe ended the year on a weak note. The eurozone purchasing manager's index contracted for the 17th month in a row, as levels of production and new orders continued to wane in December. The sector declined even further this month in Germany, Spain, Austria and Greece, but eased in France, Italy and the Netherlands.
Related: Manufacturing expansion accelerates in China
The news was far better in China, where factories continued their expansion in December, according to a key manufacturing index released Monday. HSBC said its Chinese purchasing managers' index, or PMI, rose to a 19-month high of 51.5 in December from 50.5 last month.
The fate of manufacturing in China is considered a barometer of the global economy because of the country's role as a powerhouse exporter of manufactured goods.