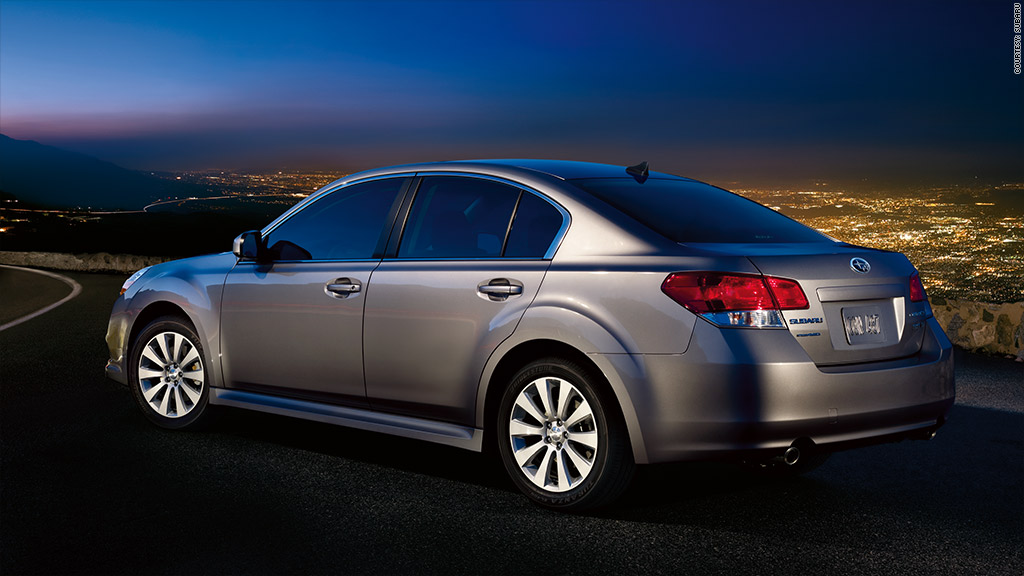 Subaru of America is recalling more than 630,000 vehicles because water could get into lights on the side mirrors, possibly leading to a fire.
The models being recalled are certain 2009 to 2012 Subaru Forester SUVs, the 2010 to 2011 Legacy sedan, the 2010 to 2011 Outback wagon and the 2006 to 2012 Tribeca SUV.
The cars are equipped with so-called "puddle lights" that shine down from underneath the doors to illuminate the ground around the car at night when occupants are entering or exiting the vehicle. When these lights, which are housed underneath the doors, are exposed to an "electrolytic moisture source" -- for instance, water spray containing road salts -- the lights can short circuit. That can create enough heat to melt the plastic in the mirror housings, causing smoke or fire.
Subaru dealers will repair the problem free of charge. Of the vehicles being recalled. only about 54,000 are expected to actually need fixing, Subaru spokesman Michael McHale said.