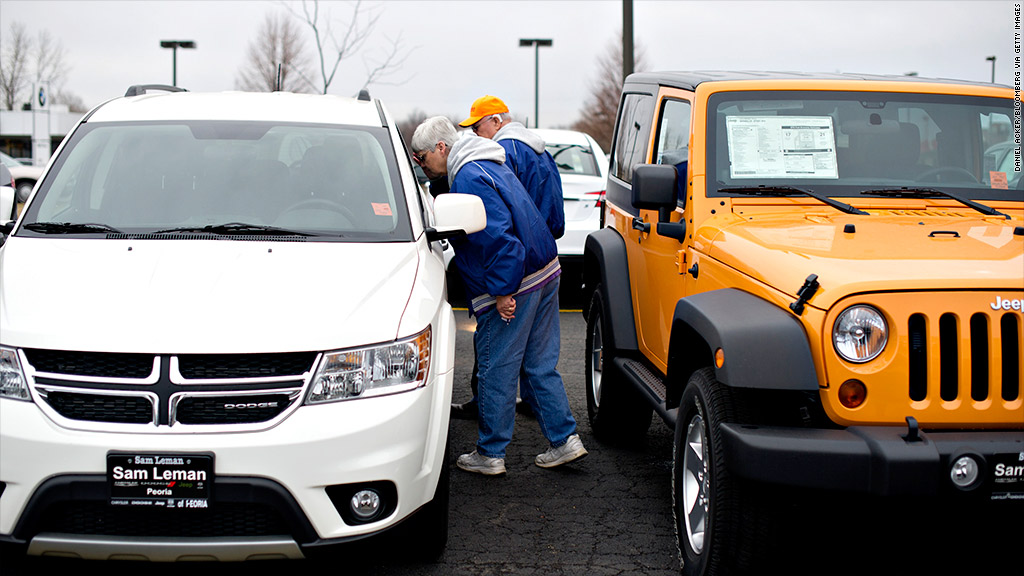 Strong demand from car buyers in December led automakers to close out the best year for U.S. car sales since before the recession, and the biggest one-year jump in sales in 28 years.
Final sales figures are not in yet, but initial results from the top four U.S. automakers -- General Motors (GM), Ford Motor (F), Toyota Motor (TM) and Chrysler Group -- all showed gains from a year earlier that met or topped forecasts. No. 5 automaker Honda Motor (HMC) outpaced its larger rivals with a 26% gain in sales from a year earlier, though it fell slightly short of forecasts. Ford's 1.9% rise was the narrowest.
The industry is now on track for 14.5 million vehicle sales in the U.S. for 2012, a rise of 1.7 million, or 13%, from 2011. That's the biggest increase in annual auto sales since 1984.
"It certainly shows the demand is coming back," said Jesse Toprak. "The underlying conditionals fueling this growth is there."
The pent-up demand that has built up since the recession and the slow economic recovery is now starting to release. An improving employment picture and better financing opportunities for car buyers is helping spur a rebound in sales.
Strong prices for used cars are also helping spur new car purchases, as current car owners can get more when they trade in a car and the cost of leasing a new car is reduced.
Jeff Schuster, senior vice president of LMC Automotive, one of the auto sales-tracking firms, pointed to the fact that many potential young buyers who were living with family members in the wake of the recession are now venturing out on their own, creating new households with a need for their own cars.
Related: 2012 auto sales winners
It was the third straight year of double-digit percentage sales growth and the best year for U.S. car and light truck sales since 2007.
More sales gains are forecast ahead, with analysts expecting U.S. sales to top 15 million vehicles in 2013.
Overall auto sales are still far below the average of 16.7 million vehicles a year in the decade prior to 2008, when the bottom fell out of the industry.
But sales for 2012 are poised to be up nearly 40% from the low point in 2009, when GM and Chrysler needed federal bailouts and bankruptcy just to survive, and the economy was in the throes of a great recession.
Related: 2013 autos -- what's to come
It also represented a much quicker rebound in sales than had been forecast a year or two ago. It wasn't long ago that most analysts were expecting the industry to take until the middle or even the end of the decade for sales to top 15 million.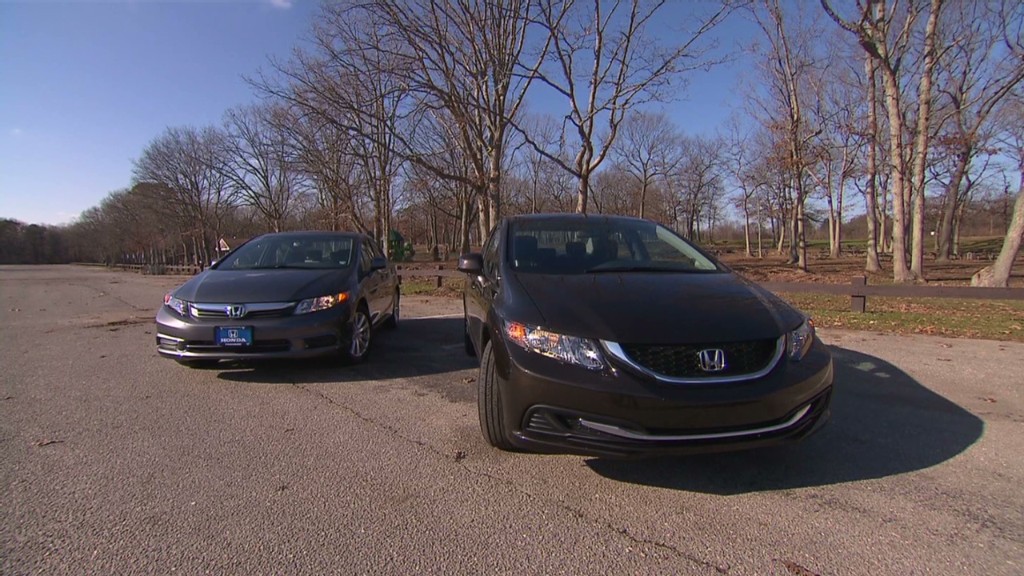 "The feeling was it was going to be a much longer, more drawn-out recovery," said Schuster. "It's ahead of everyone's expectation back [in 2010]."
The rebound has itself been good for the U.S. economy.
The most recent figures from the Labor Department show that employment at auto plants and their parts suppliers grew by 55,400, or nearly 8%, over the 12 months ended in November, and automakers have announced plans for more hiring in the months ahead. Auto dealers have added another 25,400 jobs over the same period.
And those 80,800 jobs don't capture all the additional hiring at other companies that benefit from auto industry spending, from makers of steel, aluminum, paint and carpeting, to advertising firms and other media companies.