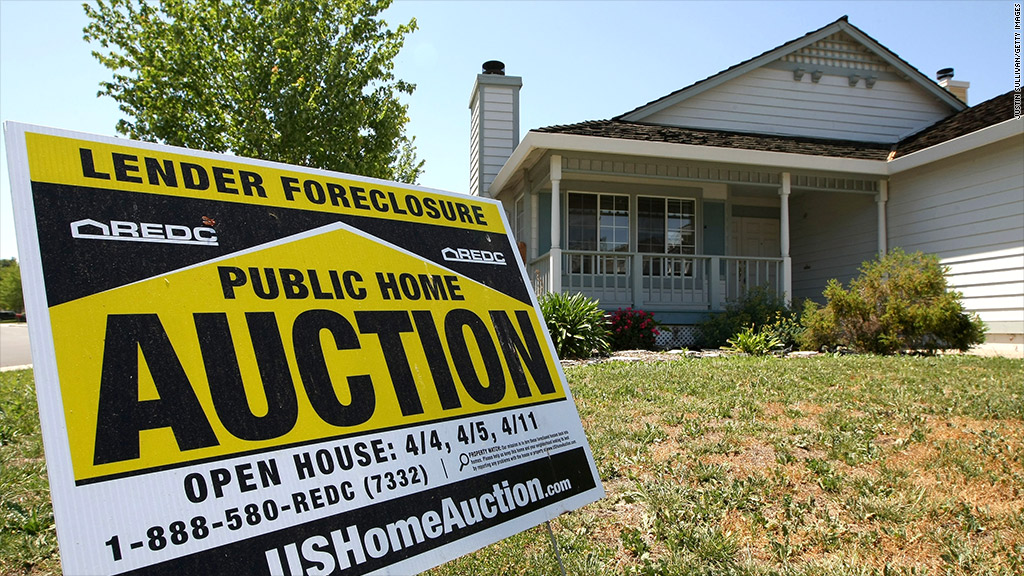 Subprime mortgages may have been the most lucrative bet of 2012 for hedge funds, with some gaining more than 20% by buying up troubled financial crisis era mortgages.
That's a bet that's been paying off handsomely since 2010, according to Bloomberg Hedge Fund Indices.
"It's been an unusually attractive time to invest in the mortgage market," said Steve Kuhn, head of Pine River Capital Management's $3.5 billion fixed income fund. "A tremendous amount of capital got lost or removed, and that's created a very large hole."
It's proved to be a profitable void for hedge funds to fill.
For the most part, 2012 was a bust for hedge funds. In a year where the S&P 500 gained 13%, the average hedge fund returned just 5.5%, according to early estimates by Hedge Fund Research.
According to sources familiar with the funds, those generating the best returns jumped deep into the pool of mortgage-backed securities, products that still terrify investors four year after the worst of the financial crisis. All of the funds declined to comment on their specific returns.
Pine River Capital Management is a prime example of how those bets paid off. Its fixed income fund gave investors a 35% return in 2012 by making bets on banks and lenders that helped underwater borrowers restructure their subprime mortgages.
"There had been an idea that almost anyone with negative equity in their home would default," said Kuhn. "Borrowers have behaved better, and there have been fewer defaults than people had thought."
Related: Banks book record profits off Fannie and Freddie
Kuhn and his team weeded out lenders that were "messy and inefficient," and instead focused on those with the most up-to-date ways of tracking and helping struggling homeowners.
"The difference between borrowers was dramatic, and some big banks and mortgage servicers were much better than others," said Kuhn. He declined to name names.
Somewhat unsurprisingly, some hedge funds founded by traders who were key players in the pre-financial crisis mortgage market have been among the ones finding the jewels in the wreckage.
For example, Metacapital Mortgage Opportunities Fund, a $1.5 billion hedge fund run by former Lehman Brothers trader Deepak Narula, generated returns of more than 40%.
Related: 5 signs to watch for housing in 2013
LibreMax, the $2 billion hedge fund founded by Greg Lippmann, who was immortalized by Michael Lewis in "The Big Short" for his role in creating subprime mortgages for Deutsche Bank, returned more than 20%.
Smaller funds focused on mortgages, including Colorado-based Deer Park Road and New York-based Midway Group, generated returns of more than 25% in 2012.
Still, many investors who have won big say the outsize profits can't last. "We're in the 7th or 8th inning of this opportunity," said Peter Rup, chief investment officer at Artemis Wealth Advisors, which invests in hedge funds on behalf of wealthy families.
Pine River's Kuhn agrees that the returns are unlikely to be as robust this year. Early in 2012, Kuhn predicted that going long on subprime mortgages would be the greatest trade of the year.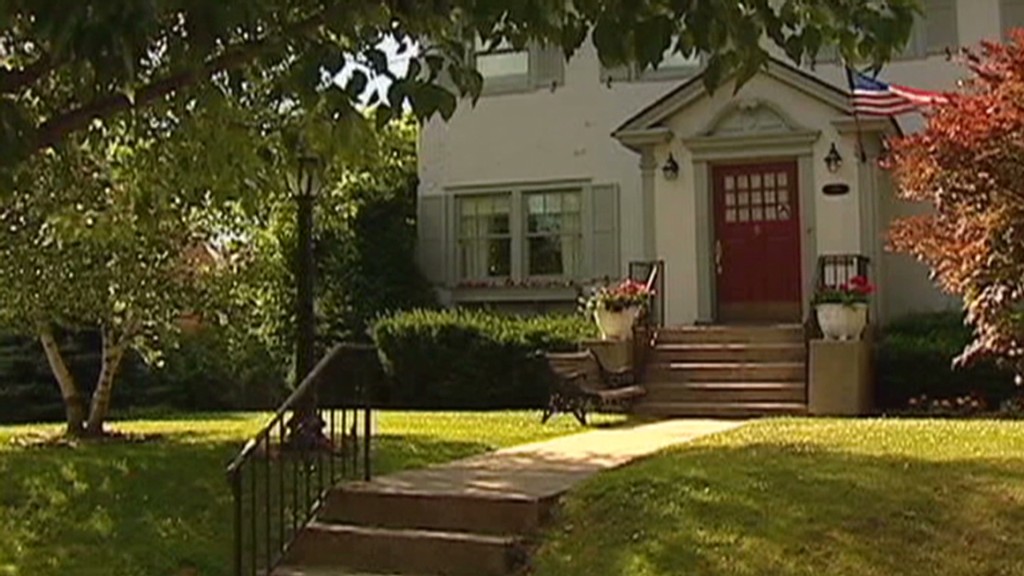 This year, executives at Pine River are broadly betting on a housing rebound. In addition to the private funds that Pine River manages, Two Harbors Investment Corp (TWO) a publicly-traded Real Estate Investment Trust managed by an affiliate of Pine River, invests in mortgage-backed securities and is expected to expand into securitizing highly-rated mortgages.
Another public company managed by an affiliate of Pine River, Silver Bay Realty Trust (SBY), is buying up distressed real estate around the nation and renting these properties out.
While most investors in mortgage-backed bonds don't expect the same high-flying returns in 2013, investors are still scrambling for access to mortgages. Deep River had to close its fund to new investors when it hit $640 million in December, more than triple the $140 million of assets it had earlier in the year, said the fund's founder, Will Bashan.
Some investors may have missed the subprime boat, but hedge fund managers think there will still be housing-related opportunities out there.