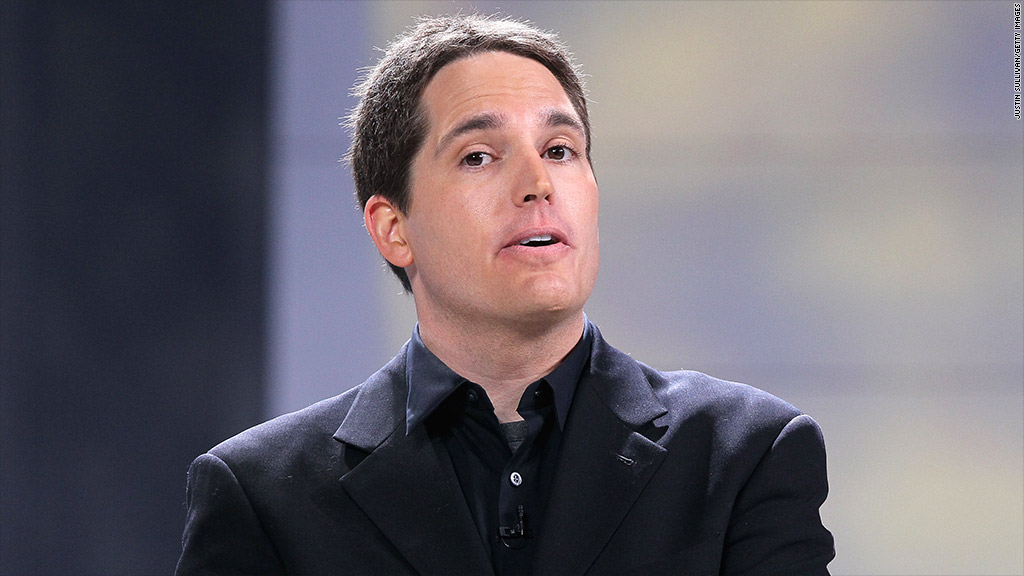 Hulu CEO Jason Kilar is leaving the video-streaming company.
Kilar will step down from his post in the first quarter of the year, he wrote in a blog post late Friday. Hulu chief technology officer Rich Tom will leave during the same timeframe. Both men have been with the company since its 2007 launch.
Kilar did not announce a successor for either position, though he said he is working with Hulu's board to ensure a smooth transition. He also didn't reveal what he plans to do next.
"My decision to depart has been one of the toughest I've ever made," he wrote.
In the rest of the post, Kilar discussed Hulu's growth over its five years of existence. The company pulled in $695 million in revenue for 2012, and it now has 3 million paid subscribers to its premium Hulu Plus streaming service.
But as Hulu's business has grown, so has the overall streaming video industry -- and the competition. In addition to Netflix (NFLX), Hulu also faces competition from big-name tech and media titans like Amazon (AMZN), Google (GOOG) and Verizon (VZ)
Kilar had reportedly been at odds with Hulu's big-name owners -- News Corp.'s (NWS) Fox, Comcast (CMCSA), and Walt Disney Co.'s (DIS)ABC -- over the direction of the company during the past few years. Private equity firm Providence Equity Partners dumped its 10% stake in Hulu in October.
Rumors of Kilar's departure had been bubbling for several months. In July, reports said he was on the shortlist to take the CEO spot at Yahoo (YHOO) -- but Hulu reps quickly sent an unsolicited statement, emailed broadly to reporters, that Kilar "has graciously declined to be considered." (The Yahoo position later went to Google's Marissa Mayer.)