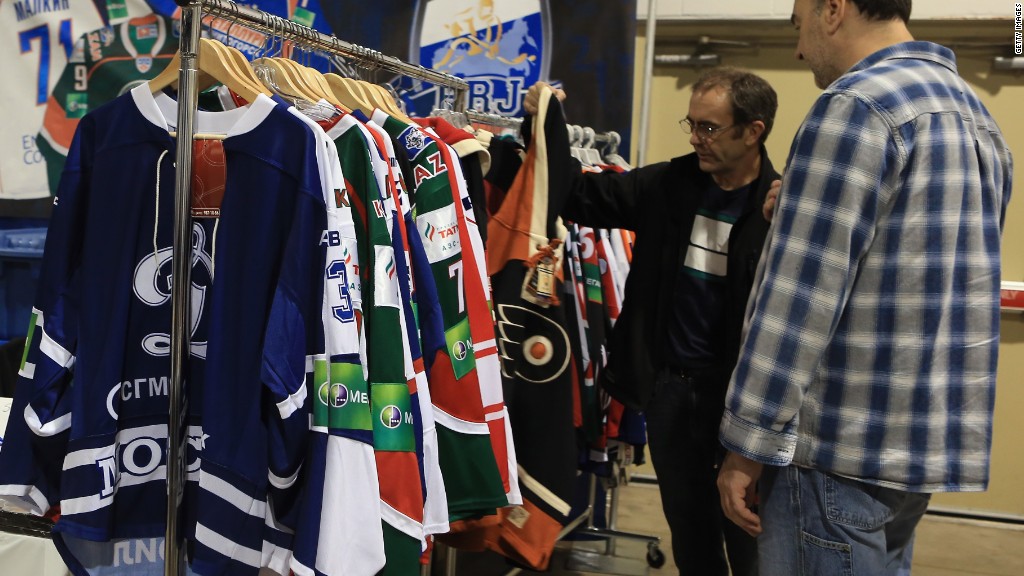 Sports store owners are joining in the chorus of fans and players cheering the National Hockey Leagues' tentative deal on Sunday to end its lockout.
"We expect NHL jerseys and gear sales to pick up right away," said Wayne Woodward of BigSportsShops.com, a website that sells official merchandise for NHL teams.
Woodward said that a lot of angry NHL fans stopped buying hockey merchandise in the fall. As a result, his sales fell 60% during the Christmas period from last year.
"We won't make up for the lost Christmas sales revenue, but there should be a nice sales uptick when players hit the ice again," said Woodward.
Related: Tentative NHL deal could end lockout
The NHL and the NHL Players' Association struck a tentative agreement early Sunday that may end the 113-day lockout of unionized players, the league said in a statement posted on its website.
The agreement reached in New York has to be approved by both players and owners, the NHL said.
The NHL scrapped its preseason and all games through the end of 2012 after the contract expired on September 15 and the two sides were unable to reach an agreement. If the agreement is approved, the door is open to salvage the second half of the season and the closely-followed Stanley Cup playoffs.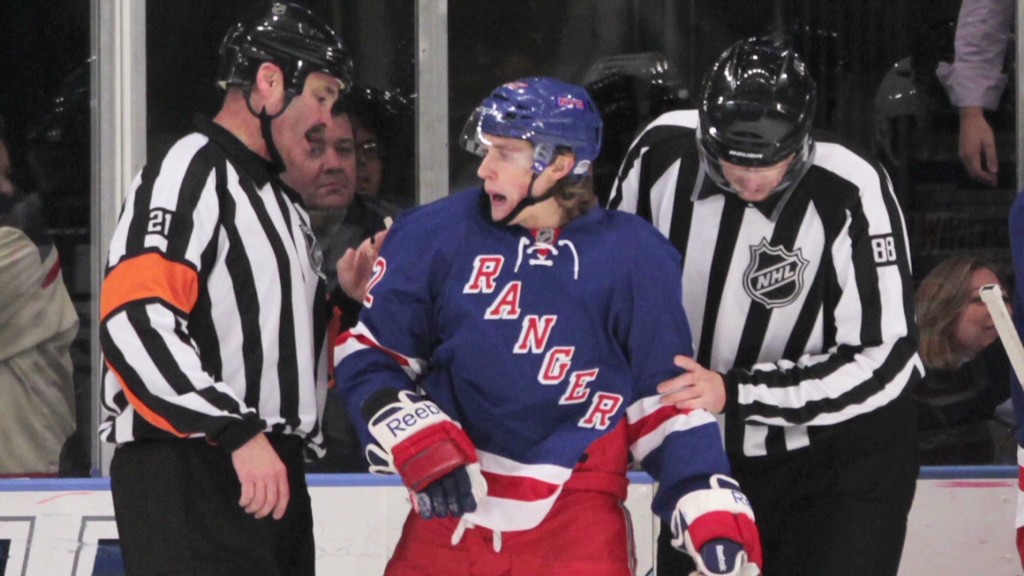 With half of the season left and as many games to attend, businesses are banking that fans will try to make up for lost time.
"Hopefully we'll see an increase in the sales of jerseys and other NHL apparel, maybe hoodies for the (Philadephia) Flyers," said Mike Antonelli, manager of Hockey Giant, a hockey goods store located in the outskirts of Philadelphia in Cherry Hill, NJ.
Antonelli said that while his store primarily sells protective gear, he has seen NHL gear lingering on store shelves longer since the lockout began.
The reaction on social media could spur sports store owners to be more hopeful. Michael Pickett, a New York Rangers fan from Islip, NY, tweeted that he began his hunt for new merchandise when he heard the news.
"I have seriously slacked on my Rangers jersey purchase," he wrote. "The trend is over."