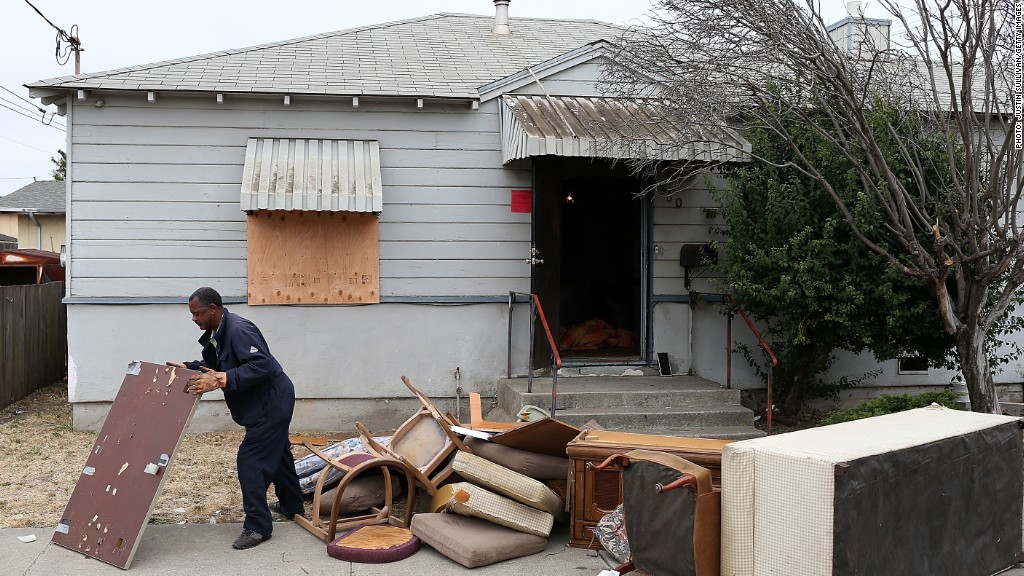 Federal regulators announced an $8.5 billion settlement on Monday involving 10 banks over alleged foreclosure abuses.
The deal, brokered by the Federal Reserve and the Office of the Comptroller of the Currency, includes $3.3 billion in direct payments to borrowers as well as $5.2 billion in other assistance, like loan modifications and forgiveness of deficiency judgments.
The firms involved in Monday's agreement are Aurora, Bank of America, Citibank, JPMorgan Chase, MetLife Bank, PNC (PNC), Sovereign, SunTrust (STI), U.S. Bank, and Wells Fargo.
The deal is distinct from the $26 billion foreclosure settlement announced last year. That settlement was negotiated by state attorneys general along with the Justice Department and other federal agencies, and involved only five major banks: Wells Fargo (WFC), Citi (C), Bank of America (BAC), JPMorgan (JPM) and Ally Financial, formerly GMAC.
The settlement announced Monday arose from a 2011 enforcement action by the Federal Reserve and Office of the Comptroller of the Currency against 14 banks. The action required the banks to hire independent consultants to investigate alleged foreclosure abuses and compensate victims.
But this process, known as the Independent Foreclosure Review, has proven expensive and slow-going.
Federal officials extended the deadline for borrowers to apply to have their cases reviewed last year, but as of December 31, just 495,000 of the estimated 4.4 million eligible had done so, according to the OCC.
Related: Hedge funds win big with subprime mortgages
Reviews at the 10 banks involved in Monday's deal will now conclude as a result of the settlement. Regulators said the process will be replaced "with a broader framework allowing eligible borrowers to receive compensation significantly more quickly."
"When we began the Independent Foreclosure Review, the OCC pledged to fix what was broken, identify who was harmed, and compensate them for that injury," Thomas Curry, the comptroller of the currency, said in a statement. "While today's announcement represents a significant change in direction, it meets those original objectives by ensuring that consumers are the ones who will benefit, and that they will benefit more quickly and in a more direct manner."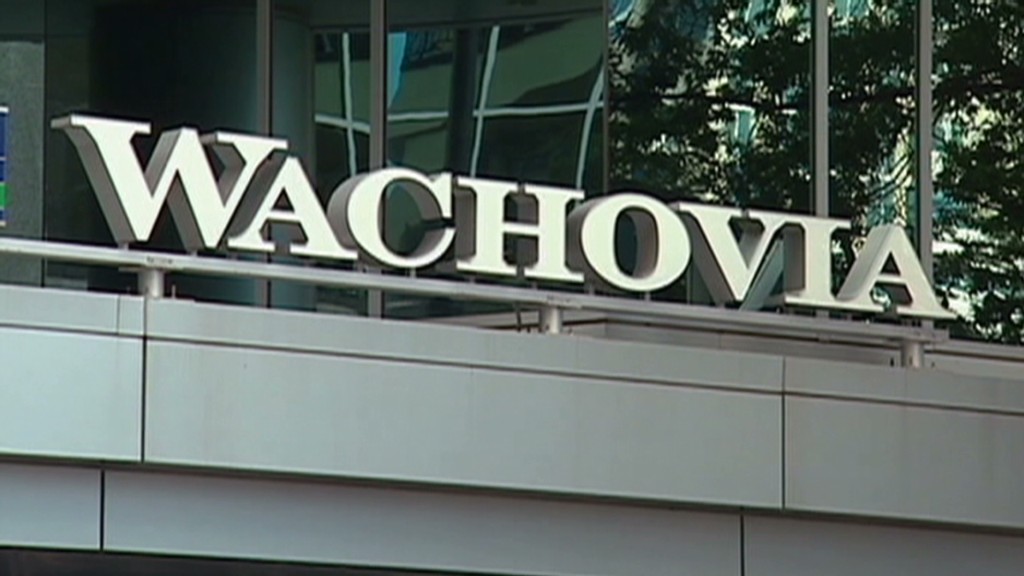 Wells Fargo spokesman Tom Goyda said in an email that the bank was "pleased that the regulators and [mortgage] servicers came together to reach this settlement, which will bring resolution to more customers in an expedited manner." The other firms involved in the deal expressed similar sentiments.
As for the four other banks ordered to take part in the Independent Foreclosure Review that weren't party to Monday's settlement, regulators said they are working "to reach similar agreements." Those firms are Ally, OneWest, EverBank and HSBC (HBC).
An HSBC spokesman said the bank "remains in discussions on this matter," while a spokeswoman for ResCap, the now-bankrupt mortgage subsidiary of Ally Financial, said a settlement proposal from the government "requires additional time" for review. EverBank declined to comment, while OneWest did not immediately respond to a request for comment.
Roughly 3.8 million borrowers whose homes were in foreclosure in 2009 and 2010 will receive cash compensation under the settlement, with payments ranging from a few hundred dollars to potentially as much as $125,000 in a small percentage of cases. Those eligible are expected to be contacted by the end of March, regulators said.
In addition, any struggling borrower whose mortgage is serviced by one of the 10 banks in the settlement is eligible to benefit from the $5.2 billion non-cash portion of the deal, for example through a loan modification.
Related: Banks get reprieve on new rules
The settlement drew criticism from some advocacy groups, who said the compensation being offered pales in comparison to the scale of the abuses.
"If the reviews had been done right the first time, banks would have been on the hook to pay far more to homeowners," Alys Cohen, staff attorney for the National Consumer Law Center, said in a statement.
Also on Monday, Bank of America announced an $11.6 billion agreement with government-backed housing finance giant Fannie Mae over mortgage loan and servicing issues.