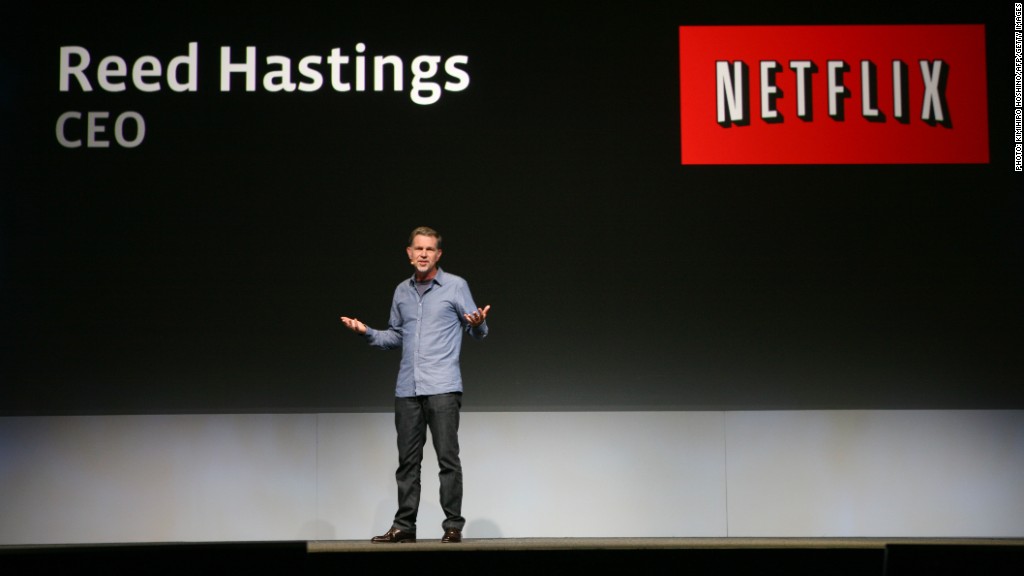 At the bottom of your Netflix instant queue? Fear not.
Netflix customers will have a few new options this year, thanks to a content deal inked with Time Warner.
Users will be able to stream complete seasons of several series produced by Warner Bros., including NBC's "Revolution" and USA Network's "Political Animals," according to a statement issued by Time Warner on Monday.
The complete roster of additions includes A&E's "Longmire," ABC's "666 Park Avenue" and the forthcoming "The Following." "Chuck," "Fringe" and "The West Wing" are also included.
Time Warner is the parent company of both Warner Bros. and CNNMoney. The financial terms of the deal were not immediately available.
For Netflix (NFLX), the infusion of fresh content comes at a crucial time. Video streaming services are snapping up content at a rapid pace, and the contest is becoming increasingly cutthroat.
In December, Netflix signed a deal with Disney, but new film releases from the studio won't be available for another four years.
Last year, Amazon (AMZN) announced it had struck a deal to stream movies from Epix on its Prime Instant Video service. Epix, which previously had an exclusive content deal with Netflix, is a Viacom-owned company that owns the digital rights to many Paramount, MGM and Lionsgate movies.
Related: Redbox isn't much of a threat to Netflix -- yet
The deep-pocketed Amazon is also testing a $7.99 per month pricing scheme for its Prime program, the same exact cost as the monthly streaming services from Netflix and Hulu.
Other competitors are looking to muscle in on Netflix as well, including Coinstar's (CSTR) kiosk service Redbox, Google (GOOG) and Verizon (VZ).
The days of cheap contracts are gone; studios are demanding more money for their content as streaming video has become more popular, and they have a bargaining chip in the form of Netflix's rivals.
That means Netflix hasn't been able to hold onto some of those all-important licensing deals. Most notably, contract renewal negotiations with Starz broke down in 2011, and Netflix lost access to that service's movies and TV shows at the end of February 2012.