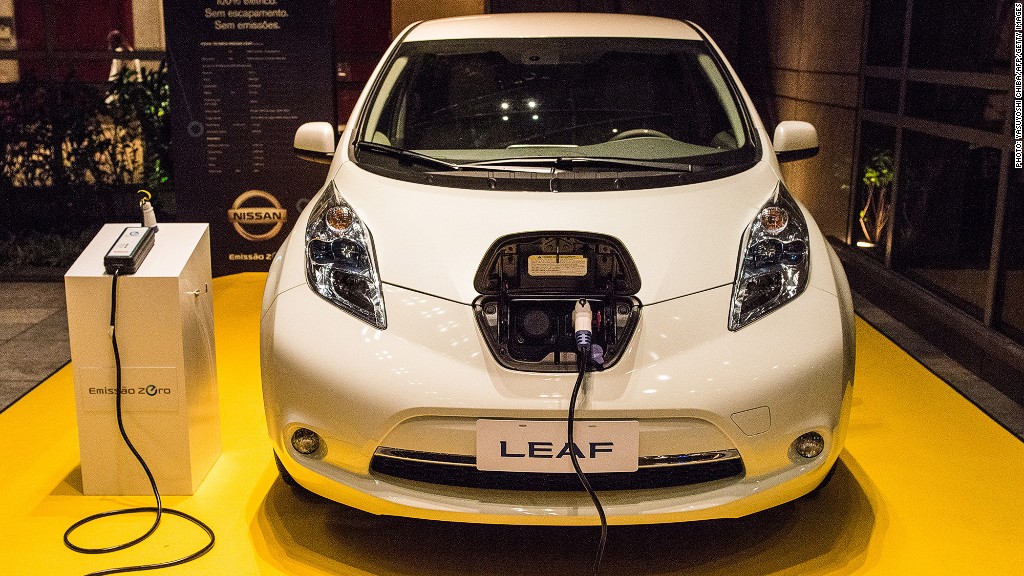 Nissan's all-electric Leaf sedan will soon be made in America.
Nissan, which previously made the car exclusively in Japan, will begin producing Leaf models for U.S. consumption this week at its plant in Smyrna, Tenn., where the gas-powered Altima and Maxima are already made.
The Japanese automaker said the move is part of its effort to manufacture 85% of the cars it sells in the U.S. in North America by 2015. The addition of the Leaf's assembly in Tennessee, as well as battery production in an adjacent facility, has led to the creation of more than 300 jobs, Nissan said.
Related: Electric cars may get noisier
Nissan spokesman Travis Parman said the company didn't have a specific production target for the Leaf this year, and will scale manufacturing up and down as needed.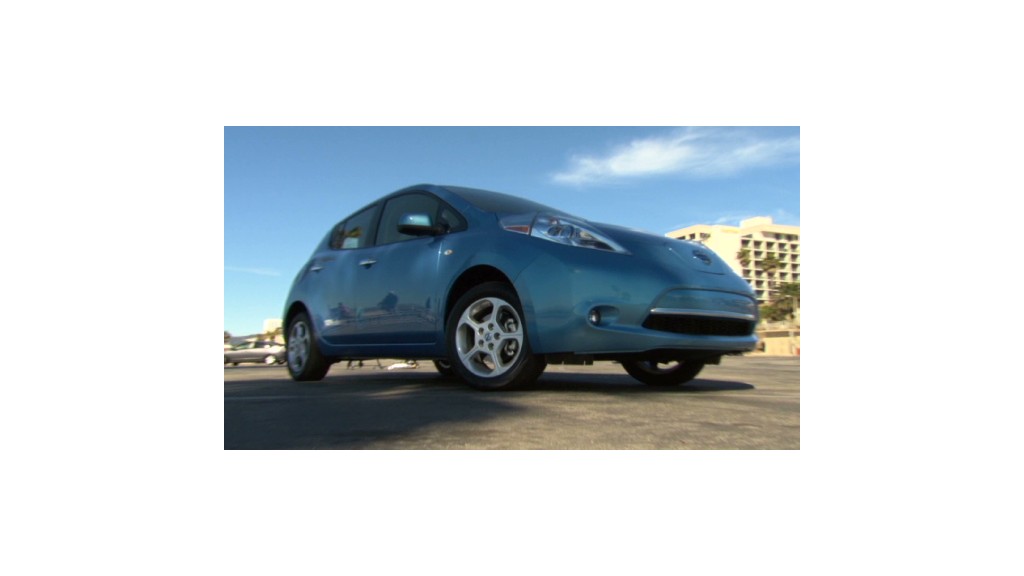 So far, U.S. Leaf sales have proven a disappointment for Nissan, which sold only 9,819 of the cars in the U.S. last year after CEO Carlos Ghosn predicted sales would hit 20,000.
Meanwhile, sales of the rival Chevy Volt, a hybrid made in the U.S. by General Motors (GM), have been surging, hitting 23,461 last year after just 7,671 in 2011.