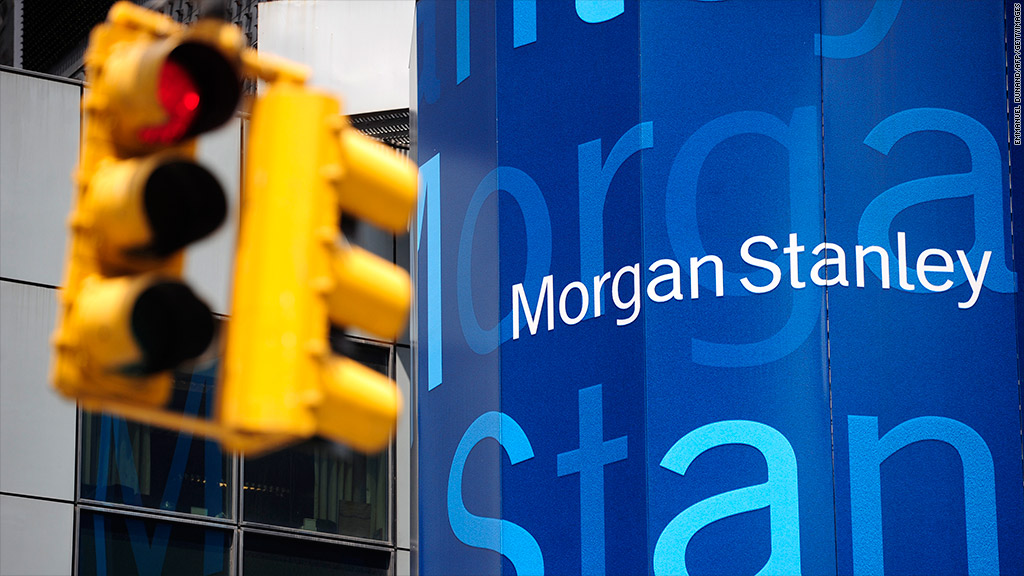 Layoffs are back on Wall Street, with Morgan Stanley expected to cut 3% of its workforce in the coming weeks.
Morgan Stanley (MS) plans to eliminate 1,600 jobs, due to "market conditions," according to a source familiar with the bank's plans.
The layoffs will hit employees at all levels, but more emphasis will be on "more senior employees," said the source.
The cuts will target what the bank calls its institutional securities group, which includes investment banking and stock and bond trading divisions, as well as the bank's back office support teams. Roughly half of the cuts will be made in the United States.
Morgan Stanley, which currently employs nearly 58,000, has been trimming its workforce over the past couple of years.
With this round of cuts, Morgan Stanley's total headcount will have been reduced by 10% since September 2011, to roughly 56,000.
Related: Jobs with the highest (and lowest) unemployment
The firm declined to comment but Morgan Stanley is far from alone.
In early December, Citigroup (C) said it planned to cut 11,000 jobs, or 4% of its workforce.
After a challenging 2011, bank stocks were some of the biggest winners in 2012. Morgan Stanley's shares jumped 33% in 2012 and have continued to trade higher this year.
Correction: An earlier version of this article incorrectly reported that Morgan Stanley would cut 6% of its workforce.