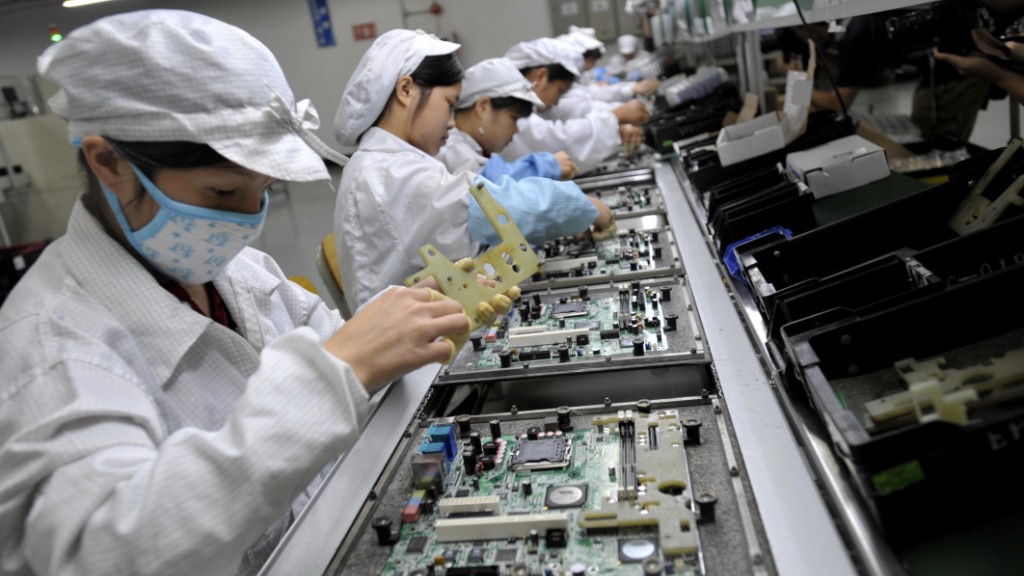 Foxconn, the Taiwanese manufacturing giant famous for its production of Apple products, said Thursday that Chinese authorities were investigating allegations of bribery at the company.
The admission comes after a report in Taiwan's Next Magazine alleged Foxconn managers were accepting bribes from parts suppliers.
"We are working with law enforcement officials who we brought in to work with our own internal audit team as part of an investigation into allegations against a number of Foxconn employees related to illegal payments from supply chain partners," the company said in a statement.
"We are also carrying out a full review of our policies and practices to identify steps we can take to strengthen such measures to further mitigate against such actions," the company said.
Foxconn said it would not comment further as the investigation is ongoing.
Foxconn is known primarily as the contracted manufacturer for an estimated 40% of the world's consumer electronics gadget, and supplies parts to Apple (AAPL) and other manufacturers, including Intel (INTC), Microsoft (MSFT) and Cisco (CSCO).
Foxconn is far from the only company to be ensnared by allegations of bribery overseas. Rolls-Royce said in December that it may face prosecution over allegations of corruption in China, Indonesia and other international markets. And retail giant Wal-Mart (WMT) has been hit by allegations of bribery in Mexico and India.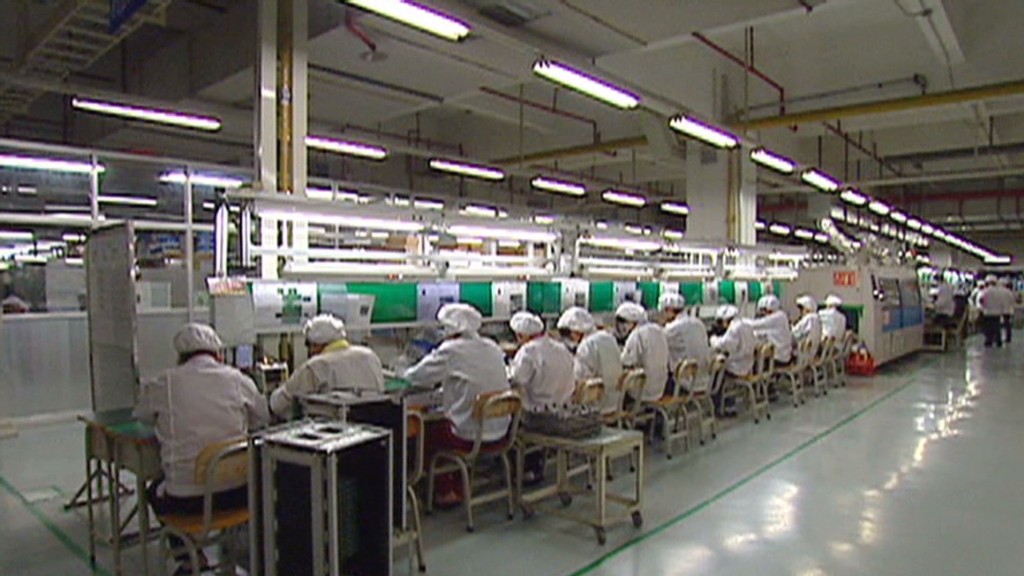 China has lost ground in its effort to tackle corruption over the past 12 months, according to a survey published by Transparency International.
The anti-graft campaign group's 2012 index ranked China 80 out of 176 countries, down from 75 in 2011.
China's outgoing president Hu Jintao warned last month that failure to tackle corruption could prove fatal to the Communist Party and the state.
Related: Rolls-Royce in China corruption probe
The bribery allegations could further harm Foxconn's already tarnished reputation. The company has been criticized for subjecting its workers to extremely long hours and tough working conditions.
In September, Foxconn was forced to close a manufacturing facility in Shenzhen after what the company described as a "personal dispute between several employees" that escalated to include thousands of people.
Some 40 people were taken to the hospital, and "a number" of individuals were arrested.
The company says it has been working with the Fair Labor Association this year to improve its facilities and organization.
-- CNN's Pamela Boykoff and Vivian Kam contributed to this story.