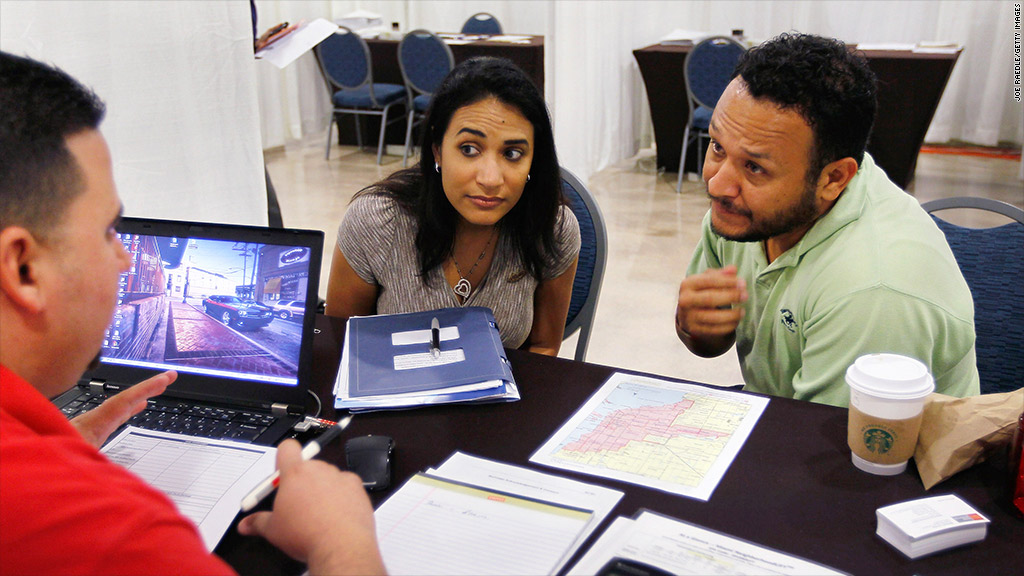 Federal officials unveiled new mortgage rules on Thursday meant to reduce risky lending and make it easier for borrowers to know exactly what they are getting into.
The aim of one rule is to keep lenders from issuing loans to borrowers who can't afford to pay them off.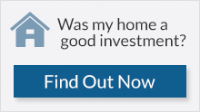 "When consumers sit down at the closing table, they shouldn't be set up to fail with mortgages they can't afford," said Richard Cordray, director of the Consumer Financial Protection Bureau.
The rules are meant to avoid the kind of mortgage mess that spawned the financial crisis and ultimately led to the Great Recession.
During the housing bubble, many lenders had lax underwriting standards. Banks often didn't check documentation, didn't require minimum credit scores and didn't determine whether borrowers had income enough to keep up payments.
Now, when a loan meets new lending criteria outlined by the CFPB, it becomes a "qualified mortgage," which will give protection for the banks from lawsuits filed by aggrieved borrowers or buyers of mortgage-backed bonds.
Related: 10 least affordable cities to buy a home
"It's a set of standards that protects consumers from bad loans but it also protects lenders from lawsuits," said Davis Stevens, CEO of the Mortgage Bankers Association. "Lenders are not protected if they go outside the guidelines."
The new rules will eventually change the process homebuyers go through in obtaining mortgages. Here's what you need to know.
Which lenders do the rules cover? All companies that give out mortgages will be governed by the new rules -- big national banks, savings and loans, community banks and credit unions.
"The rules will encompass most of the market as it exists today," said William Emerson, president of QuickenLoans.
How is a "qualified mortgage" defined? The rules spell out what is called a qualified mortgage. To judge whether a loan is qualified, lenders must consider these factors:
Income and assets must be sufficient to repay the loan;
Borrowers must document their jobs;
Credit scores must meet minimum standards;
Monthly payments must be affordable;
Borrowers must be able to afford other debts associated with the property such as home equity loans;
Borrowers must be able to afford all home-related expenses such as property taxes; and
Lenders must consider a borrower's other obligations like student loans, car loans and credit cards.
What if a borrower doesn't meet all those guidelines? A homebuyer could still get a mortgage, but only if the mortgage payments don't exceed 43% of the borrower's pre-tax income.
What other requirements are there? When judging ability to repay, lenders can't use payments based on interest-only loans or so-called negative-amortization rates, in which mortgage balances grow over time.
They also can't use teaser rates, which adjust higher after a set term. Loan terms cannot exceed 30 years, and up-front fees, such as points paid to reduce interest rates, must not be excessive.
Related: I'm trapped in a high-rate mortgage
To be clear: The rules don't prohibit those unconventional types of loans. But lenders, in deciding whether to give out such a loan, must judge a borrower's ability to repay as if the loan were a conventional loan.
When will the rules go into effect? The rules start to kick in by January 21, but lenders will have 12 months to fully implement them.
What about jumbo loans? The ability -to-repay rule covers even the large, so-called jumbo loans, which are not backed by any government agencies such as Fannie Mae or Freddie Mac. But Stevens of the mortgage bankers group said he still expects jumbo lenders to follow the qualified mortgage guidelines. That will give them legal protection.
Are there any exceptions? People with subprime adjustable-rate mortgages or other risky loans who are refinancing can do so without going through the full underwriting process required by the new rules.
The CFPB is also proposing that mortgages issued by certain non-profits for low-income homebuyers be exempt from the rules. The agency also wants to make exceptions for some refinacings made through the Home Affordable Modification Program and for some loans issued by small community lenders. These proposals, if approved, will be finalized this spring.