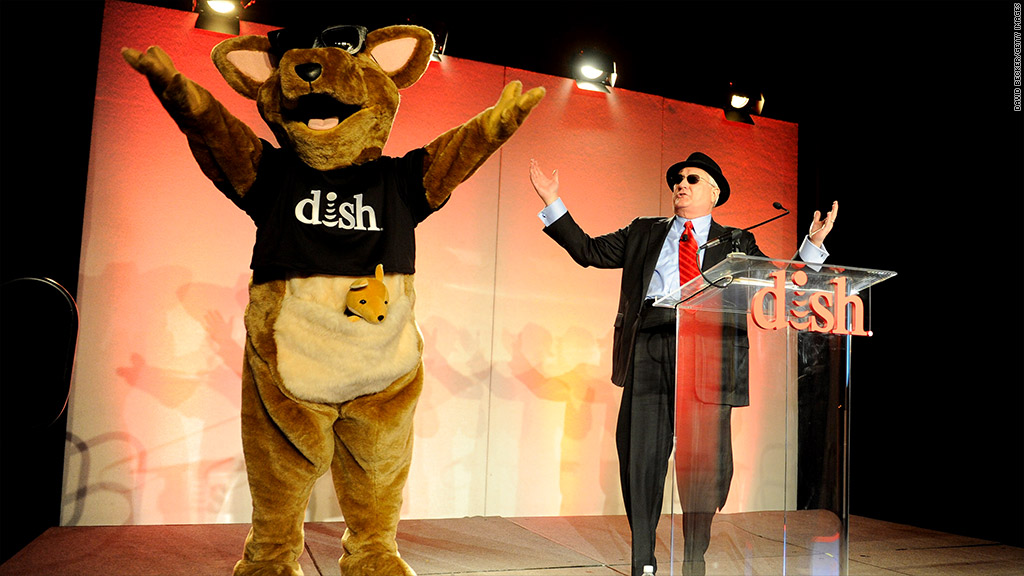 Well, this is awkward.
Just one day after CNet named the Dish "Hopper," a new TV recording system that's drawing rave reviews in the tech press, to an awards shortlist, the site's parent company stepped in and nixed the accolade. Because of a legal battle between CBS and Dish over the Hopper's ad-skipping technology, CBS laid down a ban: CNet won't be allowed to even review Dish products, much less give them awards.
CNet quickly cut the Hopper out of the running for its "Best in Show" awards for the annual Consumer Electronics Show in Las Vegas, taking place this week. CNet's awards are the conference's official awards program.
CNet's current finalist page includes 28 other products from CES, with a new note at the bottom.
"The Dish Hopper with Sling was removed from consideration due to active litigation involving our parent company CBS Corp," CNet's note reads. "We will no longer be reviewing products manufactured by companies with which we are in litigation with respect to such product."
A representative from CBS Interactive sent an identical statement to CNNMoney when asked for comment.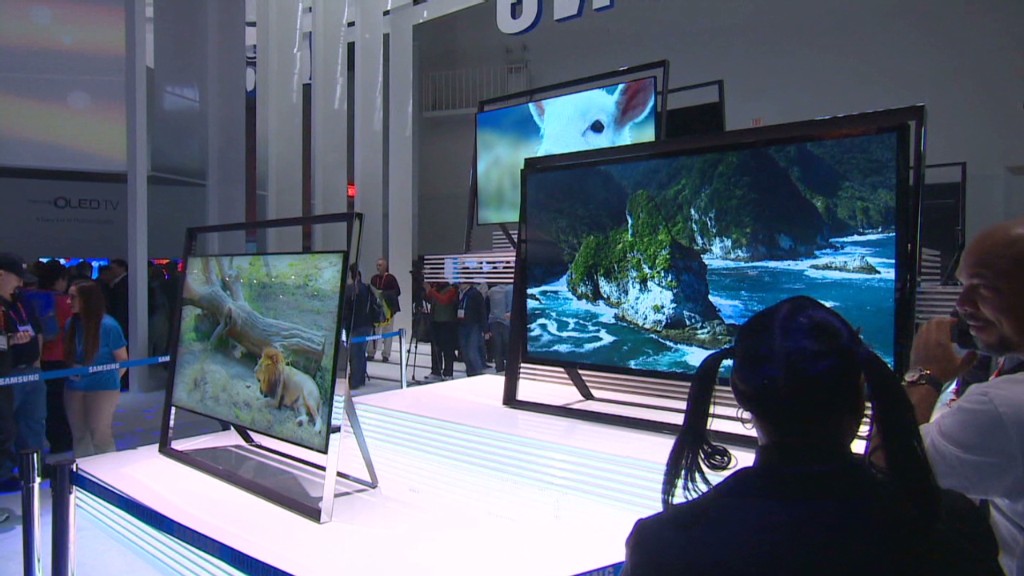 CBS's blunt move highlights how ferocious the Dish Hopper fight has become -- and it gave Dish an opportunity to garner even more coverage of its new DVR. A CNet article posted on Monday, before CBS's edict came down, calls the Hopper "an impressive, very full-featured DVR system that borders on having almost everything you could possibly want."
The litigation isn't exclusive to CBS (CBS). Dish is also mired in lawsuits with General Electric's (GE) NBC, News Corp.'s (NWS) Fox, Disney's (DIS) ABC and other networks over the Hopper, which lets users record up to six channels at once and automatically skip commercials for primetime network shows.
Bob Toevs, Dish's head of corporate communications, said the company was "flummoxed" by the CBS move.
"[CNet] had come by our booth with a list of the finalists and lapel buttons, which we wore proudly," Toevs said. "We were all excited about it. That's praise well earned."
But the next day, Toevs said, a CNet rep called him about 25 minutes before the unveiling of the winners at 11 a.m. local time on Thursday: "They said, "Look, you've been removed from consideration.' We were disappointed, of course."
Dish immediately cried foul.
"We are saddened that CNet's staff is being denied its editorial independence because of CBS's heavy-handed tactics," DISH (DISH) CEO Joe Clayton said in a written statement sent widely to press.
Dish gleefully included a link to CNet's tweet announcing the Hopper as a finalist, plus a link to CNet's earlier review.
Toevs, the Dish communications head, said he doesn't think the Hopper review will be CNet's last for Dish products.
"I don't think that's full the end of the story, because it doesn't seem to be an entirely plausible position," Toevs said. "What does it mean for the rest of the industry? Who gets reviewed and who doesn't? Who is a appropriate gatekeeper? But that's not really about us. The press is debating that."
A representative for the Consumer Electronics Association, which runs CES, said the organization is "extremely disappointed" in CBS's move.
"CBS has decided to censor CNet, and CBS has always been a strong defender of the First Amendment," said Jeff Joseph, senior vice president of communications for CEA. "It's sad to see them not applying the same standards to a site that they own."
Joseph said CEA is "in discussions" with CNet, though he said it was "premature" to speculate about whether the group will consider moving to another partner for its official awards program.
"Certainly at some level it does shake the foundation of our relationship," Joseph said. "This is not just about an issue of editorial freedom. Its an issue for our brand."
Ironically, CNet's own handling of tricky editorial content on sites it owns has come under fire before. In 2007 -- a year before CBS bought CNet -- Jeff Gerstmann, a reviewer at CNet-owned Gamespot, left the company soon after posting a mixed review of a game from Gamespot advertiser Eidos. Gaming news site Kotaku reported that he was fired under pressure from Eidos.