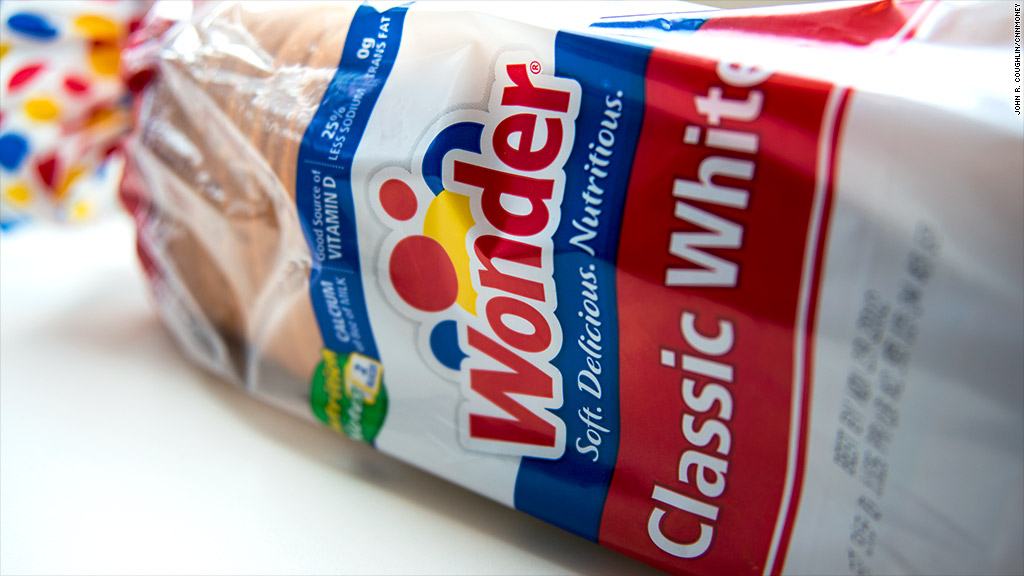 Wonder Bread may soon have a new owner. But there is still no buyer for Twinkies just yet.
Flowers Foods (FLO), which owns Nature's Own and Tastykake, announced late Friday that it was purchasing Wonder, Nature's Pride and three other bread brands from bankrupt Hostess for $360 million. In a separate transaction, Flowers said it would also buy the Beefsteak brand of rye bread for $30 million.
Hostess announced last November that it was shutting down after the company said it could not go on following a strike by members of its bakers' union. The closing of the company, which also owns the Drake's brand of snacks, and yes, the iconic yellow Twinkie, left more than 18,000 Hostess employees out of work.
The demise of Hostess led fans of many of the company's products to quickly scoop them up at grocery stores as consumers feared that they would never be able to purchase them again.
However, it was always widely expected that Hostess would be able to sell its most popular brands to other food makers through the liquidation process.
Related: Twinkies hoarding begins!
Flowers said that a bankruptcy court must approve the offer first. If that happens, there would then be an auction process to take place in several weeks. If Flowers emerges as the winning bidder, the company said it should be able to close the deal following regulatory approval.
"This agreement is consistent with Flowers Foods' long-term growth objectives to reach significantly more of the U.S. population with its fresh breads, buns, and rolls," said George E. Deese, chairman and CEO of Flowers Foods in a statement.
"We believe these assets would enhance our ability, over time, to provide more U.S. consumers with quality baked foods at a good value through existing and new retail and foodservice customers," Deese added.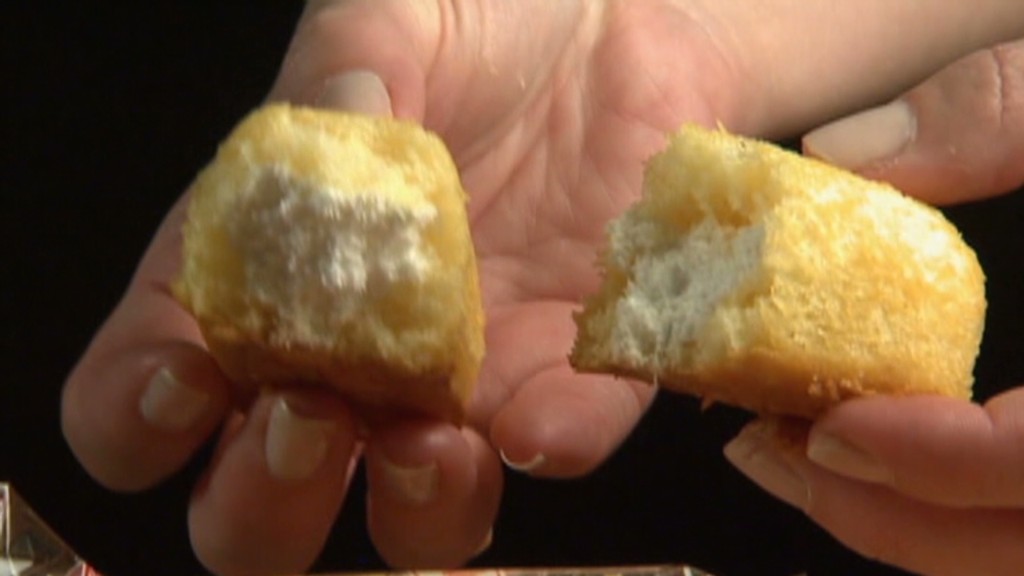 Hostess is likely to announce more asset sales in the next few months, with most consumers eagerly awaiting the news of who the new owner of Twinkies, Devil Dogs and other Hostess sugary snacks will be.
Flowers could still wind up making a bid for various snack brands. The company said in its statement that it has stated an "interest in acquiring certain Hostess assets should they become available."
Other companies who have been mentioned as possible suitors for Twinkies and other snacks are Mexican bread company Grupo Bimbo (GRBMF), privately held McKee Foods, which makes Little Debbie snack cakes, and Canadian company Weston Foods (WNGRF).
CNNMoney's Chris Isidore, James O'Toole, Aaron Smith and Maureen Farrell contributed to this story.