The technology sector was in focus Monday, as shares of Apple declined and Dell's stock surged.
Apple (AAPL), which briefly dipped below $500 following reports that the company cut orders for iPhone 5 components due to weak demand, was among the biggest losers in Nasdaq.
Apple's 3.6% decline weighed on the tech-heavy index in earlier trading, but a late-afternoon rally in shares of Dell trimmed some of those losses. Dell (DELL) climbed nearly 13% following a Bloomberg report that the PC maker was in talks to go private.
The Nasdaq finished down just 0.3%. Earlier, it had fallen nearly 0.7%.
Fellow PC maker Hewlett-Packard (HPQ) also rose sharply on news that it had dethroned Lenovo (LNVGF) as the top maker of personal computers. The 4.9% rise in HP's stock helped the Dow Jones industrial average post modest gains. HP shares were also upgraded by an analyst at JPMorgan.
But the broader U.S. market was little changed as investors gear up for a slew of corporate earnings coming this week. The S&P 500 lost 1 point.
Goldman Sachs (GS) and JPMorgan Chase (JPM) are due to report their results Wednesday, while Intel (INTC), Bank of America (BAC) and General Electric (GE) are up later in the week.
S&P 500 companies are expected to report overall earnings growth of 2.4% for the last three months of 2012, according to FactSet Research, and financial companies are expected to lead the way with earnings growth of more than 15%. In fact, excluding the financial sector, earnings growth for S&P 500 companies is expected to be just 0.2%.
Related: Will the bank stock rally last?
In other corporate news, United Parcel Service Inc (UPS) scrapped plans for a $6.8 billion merger with TNT Express NV (TNTEY), a smaller Dutch package delivery company. UPS blamed the European Commission for ruining the deal, saying the its antitrust regulator wouldn't allow it.
Swiss watch maker Swatch is buying Hollywood's go-to jeweler, Harry Winston. Shares of the exclusive jeweler's parent company, Harry Winston Diamond Corp. (HWD), rose 4%, even though the deal won't include its gemstone mining operations.
Shares of Herbalife (HLF) also rose sharply. Last week, Third Point, the hedge fund founded by Dan Loeb, said it had taken an 8% stake in the nutritional supplement firm. The company has been in the spotlight following accusations by another hedge fund manager, Pershing Square's Bill Ackman, who has called the company "a pyramid scheme."
Flowers Foods (FLO) shares rose almost 10% after the company announced an offer to buy Wonder, Nature's Pride and three other bread brands from bankrupt Hostess for $360 million. In a separate transaction, Flowers said it would also buy the Beefsteak brand of rye bread for $30 million.
JPMorgan shares fell in after-hours trading following the news that the Federal Reserve and Office of the Comptroller of the Currency issued two orders to the bank in response to the London Whale-related loss last year. The regulators are requiring JPMorgan to take corrective action to strengthen its risk management program and finance and internal audit functions, with emphasis on its chief investment office. JPMorgan was also ordered to improve its oversight of money laundering.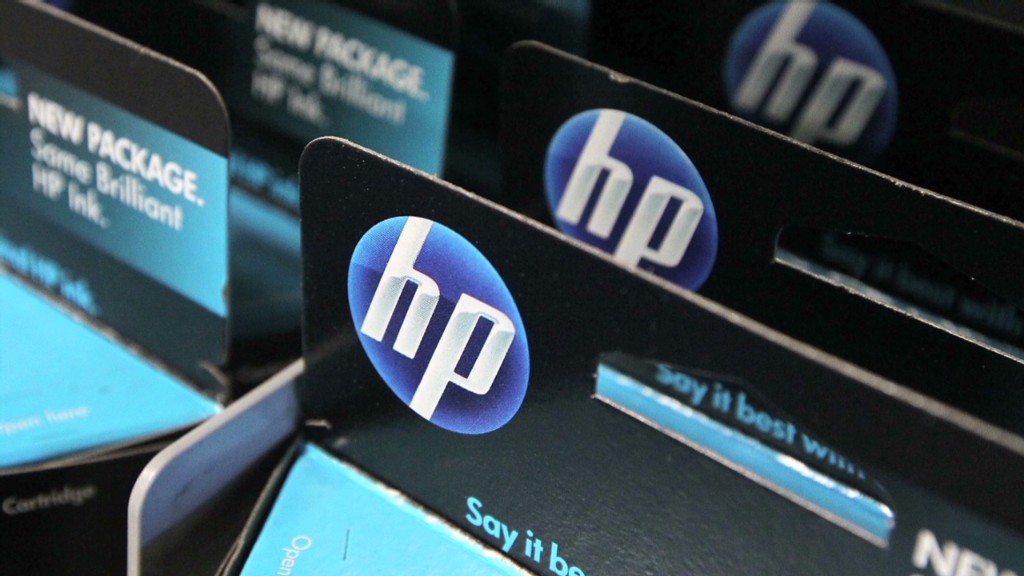 Also following the closing bell, Fed chairman Ben Bernanke spoke and took public questions at the University of Michigan.
Related: Fear & Greed Index steeped in extreme greed
European markets stocks finished mixed, with the FTSE 100 ending in the red and the Germany's DAX and France's CAC 40 rising 0.2%.
Asian markets ended the session higher. The Shanghai Composite added 3.1% after a government official hinted that foreign investment in China's capital markets could be allowed to expand dramatically. Meanwhile, the Hang Seng added 0.6% while Japan's Nikkei was closed for a holiday.
Related: Yen plunges as Japan gambles for growth
The dollar fell against the euro, but gained ground versus the British pound and the Japanese yen
Oil prices and gold prices rose slightly.
The price on the 10-year Treasury note rose slightly, pushing the yield down to 1.87% from 1.88% late Friday.