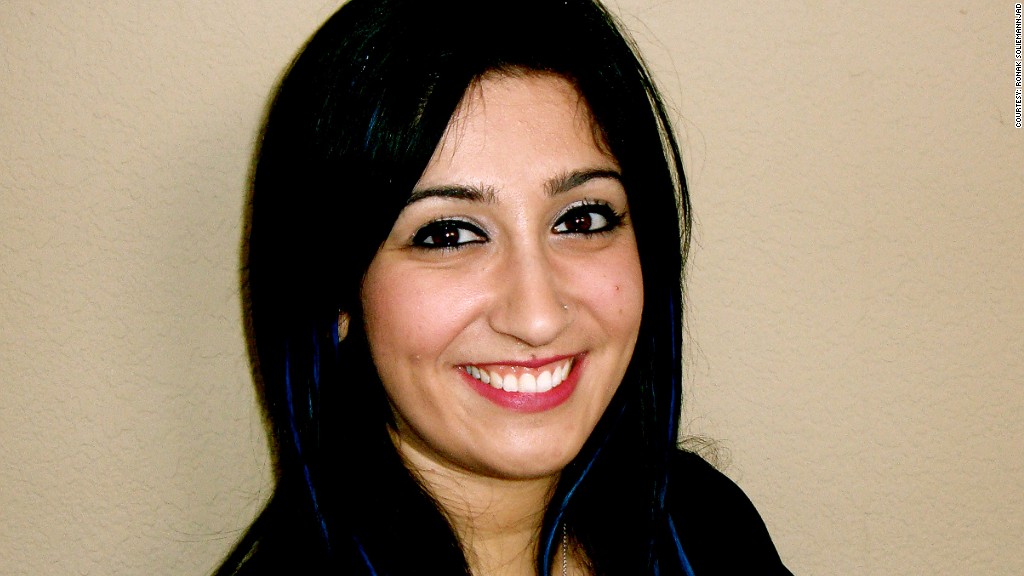 Since the recession, health care has been the single biggest sector for job growth, but that doesn't mean it's easy to get hired.
Registered nurses fresh out of school are coming across thousands of job postings with an impossible requirement: "no new grads."
A survey by the National Student Nurse's Association showed 36% of newly licensed RNs graduating in 2011 were not working as registered nurses four months after graduation.
In California, the problem looks even worse. About 43% of newly licensed RNs there still did not have jobs within 18 months after graduation, according to a separate 2011 survey conducted by the California Institute for Nursing & Health Care. (*See correction)
"The process has become more and more discouraging, especially since hospitals want RNs with experience, yet nobody is willing to give us this experience," said Ronak Soliemannjad, 26, an RN in San Jose, Calif., who has been searching for a nursing job since she graduated in June.
New grads have taken to posting their frustrations on allnurses.com, a social network for nurses.
"It is a tough market for a new grad RN. A 'year experience required' or 'not considering new grads at this time' is pretty much the norm," wrote one.
"It's like new grads have a disease or something," said another.
How can this be, at a time when health care jobs are booming and a supposed shortage of RNs sent many career seekers running to nursing school?
The recession is to blame, says Peter Buerhaus, a registered nurse and economist who teaches at the Vanderbilt University School of Nursing. In a paper he co-authored in the New England Journal of Medicine last year, he shows an interesting phenomenon happens in the demographics of the nursing workforce when the economy is weak.
About 90% of nurses are women, 60% are married, and roughly a quarter are over 50 years old. It's typical for many nurses to take time off to raise children in their 30s, and given the long days spent working on their feet, many often retire in their late 50s.
Prior to the recession, about 73,000 nurses left the profession each year due to childbearing, retirement, burning out or death.
But when the recession hit, spouses lost jobs, 401(k)s lost money, and facing financial uncertainty, fewer nurses chose to leave work, Buerhaus said.
"Many of those nurses are still in the workforce, and they're not leaving because we don't see a convincing jobs recovery yet," Buerhaus said. "They're clogging the market and making it harder for these new RNs to get a job."
Related: I can't find a nursing job!
At the same time, enrollment in nursing colleges has exploded in recent years. In the 2010-2011 school year, 169,000 people were enrolled in entry-level baccalaureate nursing programs. That's more than double the 78,000 students from a decade earlier, according to the American Association of Colleges of Nursing.
There just aren't enough jobs to go around for all these new grads.
Annah Karam heads recruiting for six hospitals in the Daughters of Charity Health System in Los Angeles. Each hospital has a program in place aimed at hiring at least 10 new grads a year, but the competition is fierce. Karam often receives more than 1,000 applications for each post. For other positions, the hospitals prefer experienced nurses.
"We're new grad friendly but with the challenges we face in the hospital world, we often need seasoned nurses," Karam said. "We hire thousands of nurses across the whole system, yet a very small percentage are new grads."
Eventually, nursing grads should have great job prospects.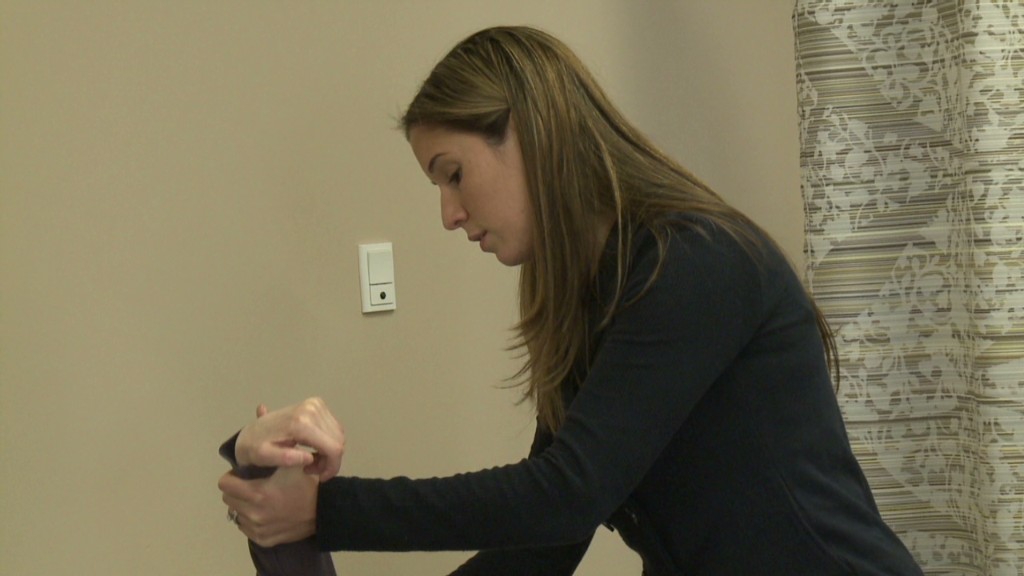 Demand for health care services is expected to climb as more baby boomers retire and health care reform makes medical care accessible to more people. As older nurses start retiring, economists predict a massive nursing shortage will reemerge in the United States.
"We've been really worried about the future workforce because we've got almost 900,000 nurses over the age of 50 who will probably retire this decade, and we'll have to replace them," Buerhaus said.
But for recent grads like Soliemannjad, that's not particularly encouraging.
"It just seems that when the experts talk about the economy getting better, they're not talking about it improving in two or three months. They're talking about years," she said. "You have new grads with student loans to pay off. We simply can't not work for another year and half."
Correction: An earlier version of this article inaccurately attributed a survey to the American Society of Registered Nurses, when it was in fact conducted by the California Institute for Nursing & Health Care and applied only to California nursing graduates.