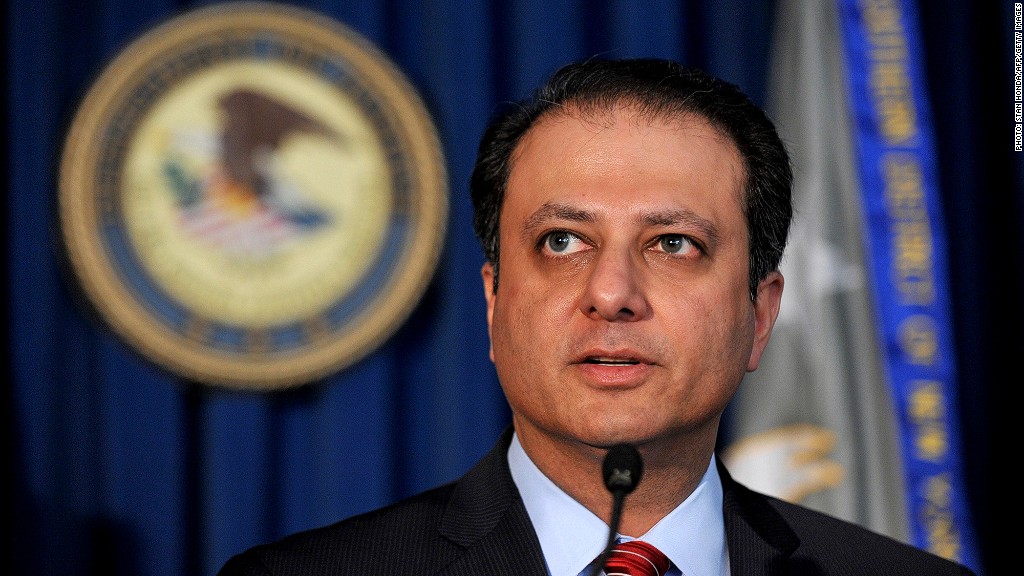 A former research analyst who publicly mocked the FBI's efforts to investigate him for insider trading was sentenced to more than four years in prison on Tuesday.
John Kinnucan, 55, pleaded guilty to the charges in July. His 51-month sentence comes roughly two years after he wrote an op-ed piece in The New York Times and went on national television criticizing the government's insider-trading crackdown.
Prosecutors said that over the course of their investigation, Kinnucan made nearly 25 threatening phone calls to law enforcement officials. He "made repeated references to genocide, sexual and other forms of violence" and also attempted to contact witnesses in the case, the FBI said.
"Today's sentence of John Kinnucan is a fitting conclusion to a criminal odyssey that began with the buying and selling of inside information and evolved into a vile and very public campaign to threaten public servants and obstruct the federal investigation into Kinnucan's conduct," Manhattan U.S. Attorney Preet Bharara said in a statement.
Kinnucan must forfeit $164,000 to the government, and will be under supervision for three years after he is released from jail. His lawyer did not immediately respond to requests for comment.
Kinnucan formerly ran the "expert consulting" firm Broadband Research in Portland, Oregon, which provided research on publicly traded companies to hedge funds and money managers. He admitted to illegally passing clients non-public information, such as advanced notice of quarterly results, after plying sources at these companies.
Related: SEC's top cop Khuzami to step down
In late 2010, Kinnucan took the unusual step of announcing on TV and in an e-mail to clients that he had been contacted by FBI agents, whom he mocked as "fresh-faced eager beavers." He said the agents had asked him to wear a wire in an insider-trading investigation targeting hedge funds.
In an op-ed published later that year in the New York Times, Kinnucan accused the Justice Department of trying to "retroactively criminalize what has been common practice for years."
"Research providers are constantly struggling with the question of what constitutes appropriate information for our clients," Kinnucan wrote. "Most of the picture here is gray, with a thin margin of black and white on either side."
Prosecutors have now secured more than 70 insider-trading convictions since August 2009.