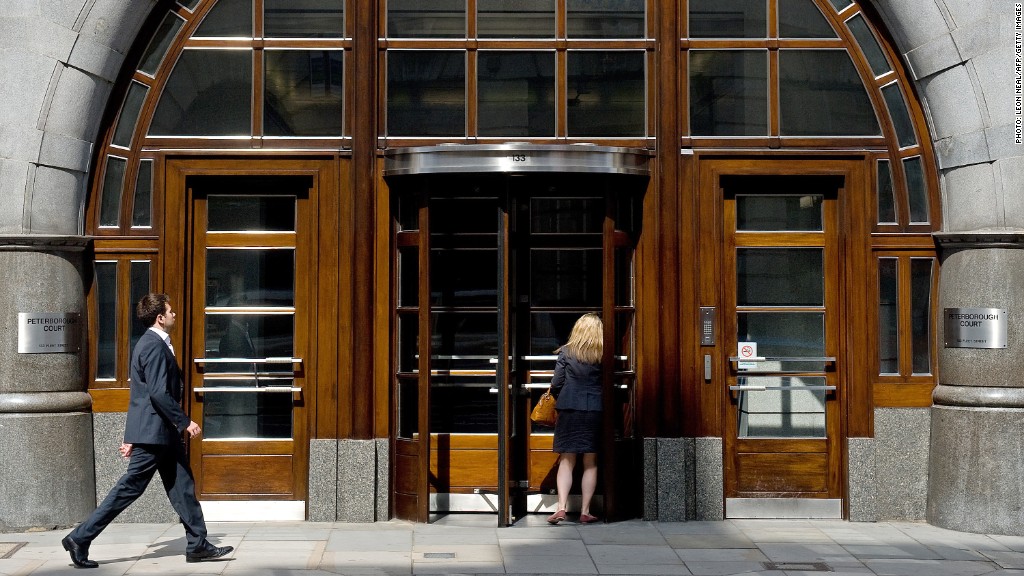 Goldman Sachs has nixed a plan to delay some bonuses for UK bankers, which would have allowed them to take advantage of a lower tax rate.
The U.S. investment bank had considered postponing some bonuses from 2009, 2010 and 2011 until after April 6, when the UK's top income tax rate will fall to 45% from 50% for those earning more than $240,000.
But the proposals -- first reported Monday -- caused such an outcry that the bank was forced into a rare retreat. A source close to Goldman Sachs (GS) told CNN Tuesday that the payments would not be delayed.
Goldman Sachs declined to comment.
Under the headline "Greed is Bad," the lead writer at the left-leaning Daily Mirror called on finance minister George Osborne to come down hard on the bank. "Ordinary workers can't pick and choose when they get paid so they can avoid tax."
Other newspapers said the idea was inept and reflected a worrying lack of political judgment. The Times of London said the rich should respect the spirit as well as the letter of their duties as taxpayers. Union leaders called for Goldman to be banned from government contracts.
Bank of England Governor Mervyn King said the episode was "a bit depressing," particularly as the bankers would benefit significantly from the lower tax rate whether their bonuses were delayed or not.
"Even now, it's the rest of society which is suffering most from the consequences of the financial crisis," he told a parliamentary committee. "In the long run, financial institutions like all large institutions do depend on goodwill from the rest of society -- they can't just exist on their own."
Related: Hey Wall Street, get ready for more layoffs
The UK is in the middle of an austerity drive. Spending cuts, inflation and the legacy of debt are combining to squeeze millions of households, with many Britons no better off than they were over a decade ago. Slow growth means the belt-tightening is likely to continue until 2018, a year longer than the government expected.
Goldman is not the first U.S. company to feel increased scrutiny of its tax affairs. Starbucks (SBUX) said last month it would pay more tax in the UK after being named -- along with Amazon (AMZN) and Google (GOOG) -- in a report that was highly critical of the tax behavior of multinational corporations.
--CNN International's Carol Jordan contributed to this article