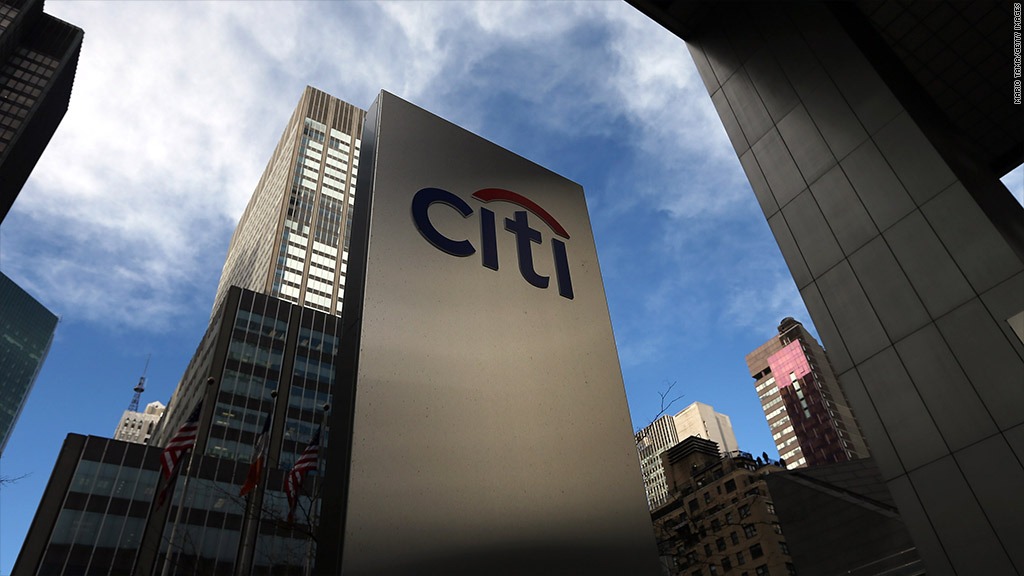 Citigroup's new CEO, Michael Corbat, is off to a shaky start at the helm of the third largest U.S. bank.
The bank widely missed analyst projections when it reported fourth quarter earnings and revenue early Thursday, citing a challenging environment.
"We've gotta get to a point where we stop destroying our shareholders' capital," Corbat declared on an analyst call in response to a question about what he would want his legacy to be five years from now.
One look at the bank's fourth quarter results shows just how difficult that might be.
Citigroup's latest quarterly results improved from last year but legal expenses were a big drag. The bank's legal expenses jumped by 54%, or more than $400 million, in the fourth quarter, partly due to a $305 million charge associated with the bank's settlement over alleged foreclosure abuses.
Citigroup set aside another $900 million in reserves for possible future litigation. Chief Financial Officer John Gerspach was vague during a call with journalists, only saying that the litigation was related to Citigroup's consumer unit.
During the quarter, Citigroup earned $2.2 billion, or 69 cents per share, excluding certain accounting charges. Analysts had expected net income of $2.9 billion, or 96 cents per share. Revenue came in at $18.7 billion, slightly below the $18.8 billion analysts had forecast.
Corbat admitted that the Citigroup still has work to do. "Our net income doesn't reflect today what our shareholders expect," he said.
Executives took pains to point out that the environment is challenging for all banks, but so far Citigroup is the only one to miss analysts' forecasts.
Related: Hey Wall Street, get ready for more layoffs
Corbat is expected to make broad cost cuts to reel in what's often seen as Citigroup's unwieldy operating structure and expense base. Just three months into the job, Corbat announced plans to lay off roughly 11,000 Citigroup employees. At the time, Citigroup said the changes would lower expenses by $1.1 billion per year by 2014 and cut revenue by about $300 million.
Citigroup did manage to show investors growth in the fourth quarter. Revenues increased in Citigroup's three core business lines. Revenues across the bank rose 8%, with its investment banking and trading division posting a 47% jump. Both its consumer bank and transaction services units increased revenue, though more modestly, at 4% and 1% respectively.
Corbat declined to comment in detail about stock repurchases but hinted that they would be relatively modest. As part of new financial regulations, banks are required to ask the government for permission to return capital to investors in the form of stock buybacks or dividends.
One of the defining blemishes of Corbat's predecessor Vikram Pandit's time at Citi was the bank's failure to win regulatory approval for an $8 billion buyback in 2012. Corbat made clear that winning regulatory approval for the bank's capital plan is a key focus of the early part of 2013.
Shares of Citigroup (C) dropped nearly 3% Thursday. The bank's stock is up more than 7% this year, following a jump of more than 60% in 2012.
Corbat was appointed CEO in mid-October, after Pandit ended his tumultuous five-year reign atop what's been deemed the world's financial supermarket. Pandit's legacy at Citigroup has been defined by a 90% drop in the bank's share price during his tenure.
Citigroup is one of five major banks to report earnings this week. Goldman Sachs (GS), Bank of America (BAC) and JPMorgan (JPM) have already reported earnings. Morgan Stanley (MS) will release fourth quarter results on Friday.