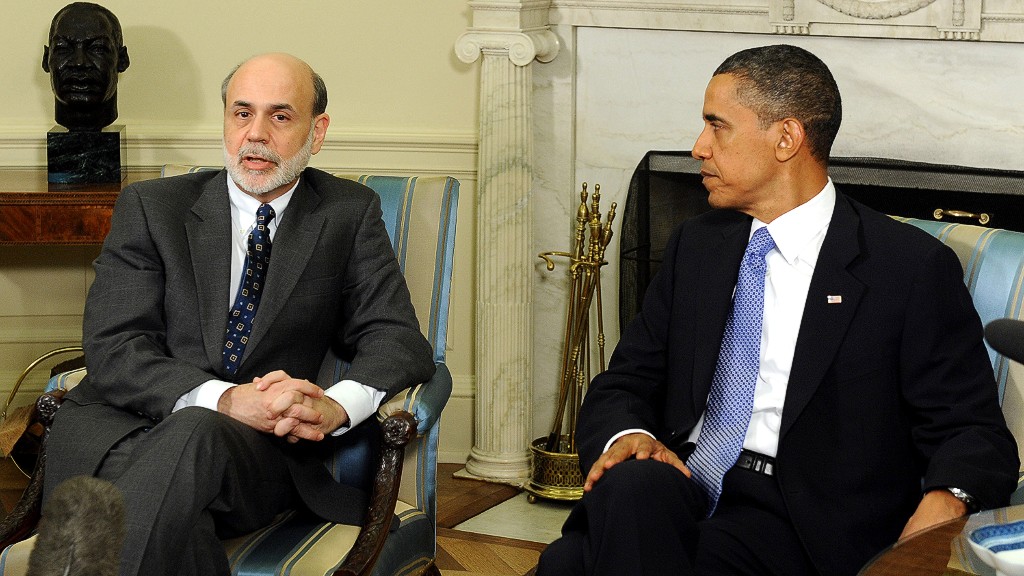 Economists believe we have only one more year of Ben Bernanke's tumultuous tenure as chairman of the Federal Reserve. And most think that's bad news for the economy.
More than two-thirds of economists surveyed by CNNMoney said Bernanke likely won't be back for a third term. His current term ends on Jan. 31, 2014. Many believe the choice to stay or go will be his.
"He is likely to opt to leave after his term expires in 2014," said Lynn Reaser, chief economist for Point Loma Nazarene University. "He would be reappointed if he chose to stay." Several economists said they believe Bernanke would prefer to return to teaching at Princeton University.
But most of those surveyed say it would be better for the economy if he did return for another term.
"This has been the most complex time for monetary policy in history," said Russell Price, senior economist at Ameriprise Financial. "Who better to unravel these extraordinary programs than the man that designed and advocated for them in the first place?"
Related: Fed was blind to crisis
The Fed chairman has dodged questions about whether he wants or expects a third term. At the most recent Fed press conference he said, "I am very much engaged in these difficult issues that we're discussing today, and I have not been spending time thinking about my own future."
It may be a while before it's known if Bernanke will be back. President Obama waited until August of 2009 to announce that he would nominate him for a second term. Bernanke did say in December that he had not yet spoken to the president about his plans.
Related: Bernanke -- Get rid of the debt ceiling
Despite the fact that he is a Republican first picked by President George W. Bush, Bernanke has faced much criticism from Republican lawmakers during his tenure. His confirmation for a second term got more "no" votes than any previous Fed chairman. Republican presidential candidate Mitt Romney made it clear during the campaign that he would not reappoint Bernanke, although Glen Hubbard, his chief economic adviser, endorsed Bernanke getting another term.
Economists are much more split as to what will happen to Fed policy in the coming year.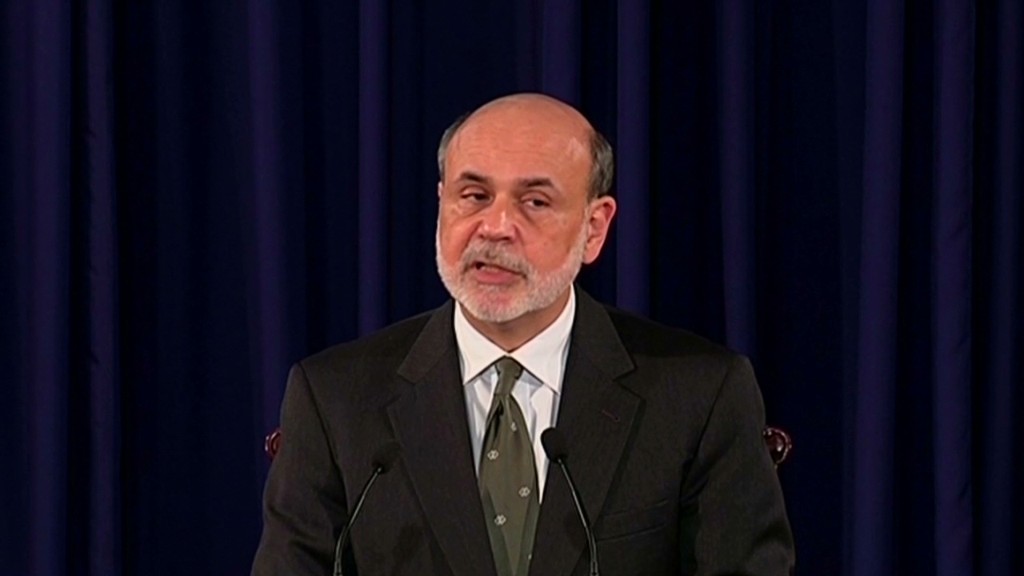 The Fed has indicated it intends to keep buying assets such as Treasuries in order to stimulate the economy, a policy known as quantitative easing, until the labor market improves "substantially."
But even though economists predict unemployment will still be at 7.5% at the end of this year, little improved from the current 7.8% rate, about half of those surveyed believe the Fed will stop its purchase program this year.
The rest expect purchases to stop next year. Those surveyed expect unemployment to be at 6.9% at the end of 2014. One economist, Bill Watkins, executive director of the Center for Economic Research and Forecasting at Cal Lutheran University, thinks the Fed will keep buying assets until at least 2015.