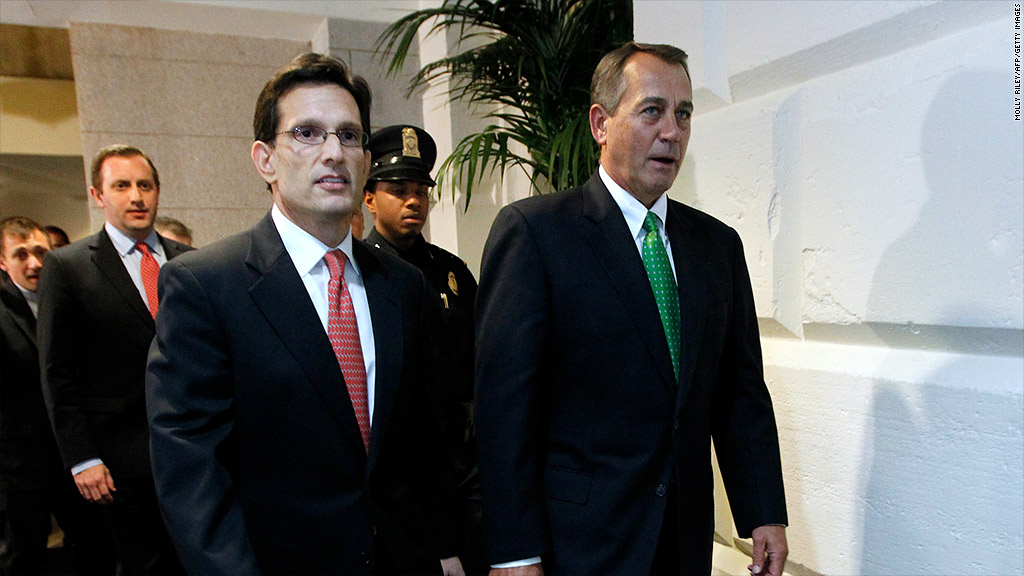 The debt ceiling standoff isn't over just yet. But there's a chance it may be soon, at least temporarily.
On Wednesday the House is expected to vote on a Republican bill that would let the Treasury Department borrow new money until mid-May.
President Obama will not oppose the bill, even though he would prefer a longer term debt ceiling increase, the White House said.
The legislation could still be tripped up in the House or Senate, but there's a good chance for House passage at the very least.
"It's not a slam dunk. But the main thing is that the Republicans will cave on the debt ceiling. So we're now just arguing over the details," said Greg Valliere, chief political strategist for Potomac Research Group.
On CNN.com: House GOP wants to balance budget in 10 years
House Republicans have said for the past two years that they would not raise the debt ceiling unless the increase is matched by a comparable amount of spending cuts. But the bill they're voting on this week doesn't include that quid pro quo.
Instead, it includes a provision that House Speaker John Boehner called "no budget, no pay."
Here's how the bill would work:
The proposal would suspend the debt ceiling until May 18, which means Treasury could continue to borrow without restriction. The debt ceiling would then be restored at its current level of $16.394 trillion plus however much Treasury borrowed during the suspension.
Come May 18, Treasury could once again use "extraordinary measures" to stave off the prospect of default for up to two months, giving Congress a little more time to raise the debt ceiling, said Pete Davis, a former Hill budget staffer who now runs Davis Capital Investment Ideas.
The bill would also open a path to a longer term increase: It would require the House and Senate to each agree by April 15 to a budget resolution for fiscal year 2014. And such a measure, which is intended to set spending and revenue levels for the next five to ten years, can include debt ceiling increases, Davis said.
If the House and Senate don't meet the April 15 deadline, lawmakers' pay would be withheld until they pass a budget resolution or until the current Congress ends in January 2015.
So it's not that lawmakers won't get paid if they miss the deadline. Their salaries would be held in escrow and paid out at some point later.
House Republicans, in coming up with the temporary debt ceiling solution, are in essence conceding the debt ceiling fight is not their best shot at securing spending cuts and substantive deficit reduction.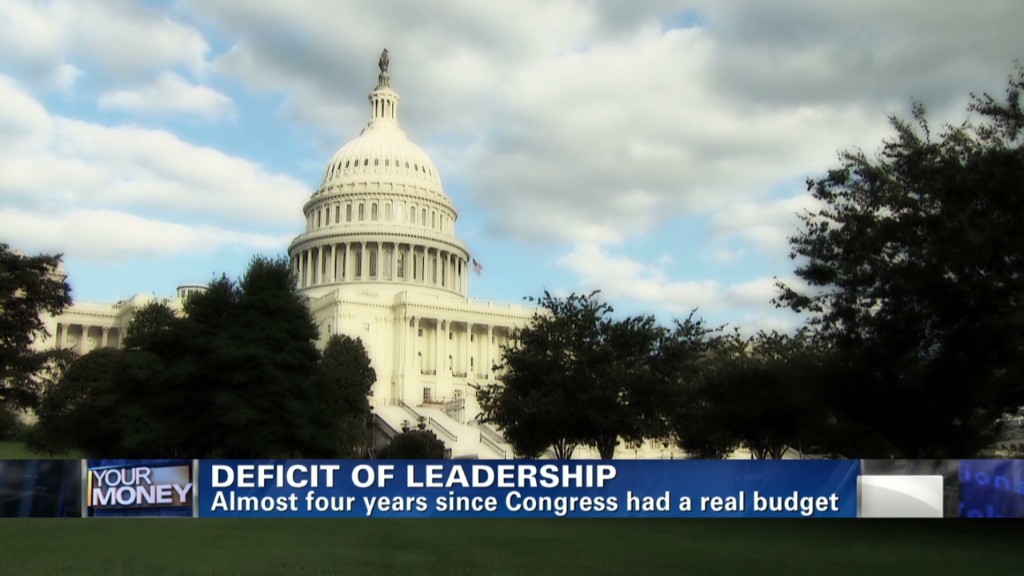 And that change could spur progress toward meaningful budget talks.
"The House Republicans' plan shows a constructive shift of focus away from threats of default and towards the need for a budget. That should improve the chances for negotiations over a serious fiscal plan," Concord Coalition Executive Director Robert Bixby said in a statement.
Two make-or-break opportunities loom for those negotiations. Unless Congress act by March 2, the pending sequester would trigger close to $1 trillion in defense and non-defense spending cuts that no one in Congress likes.
And if they fail to act by March 27, federal funding will expire entirely and the government would be shut down until lawmakers can find some way to agree on spending and taxes for the next year or at least another few months.