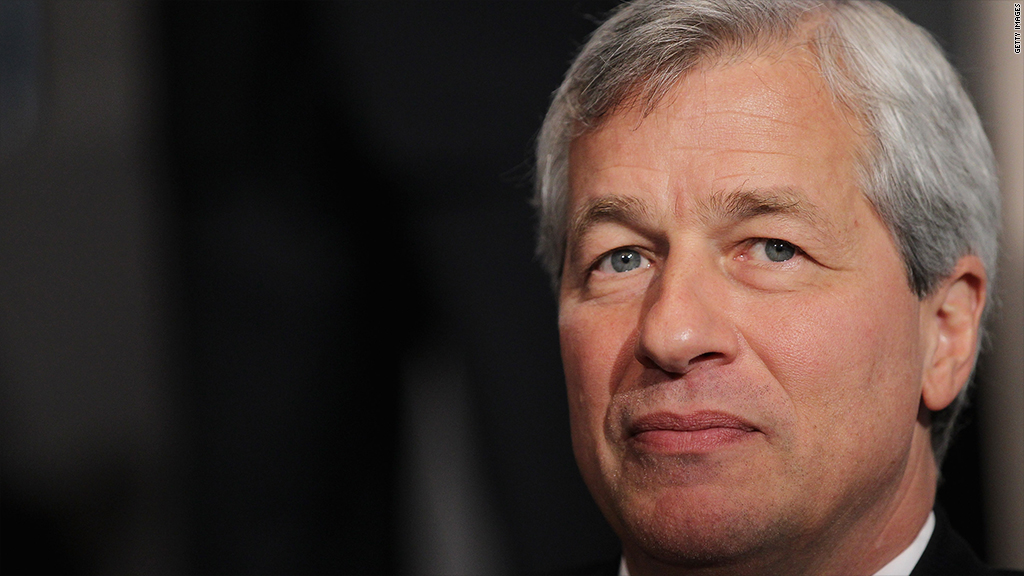 JPMorgan Chase CEO Jamie Dimon apologized again to shareholders Wednesday for the London Whale trading losses but said "life goes on" for the bank and its clients.
JPMorgan sustained losses of more than $6 billion last year as a result of a bad bet related to credit derivatives. The bet was so large that the trader said to be responsible earned the nickname "the London Whale."
Regulators have ordered the bank to improve its money laundering prevention, risk management and internal auditing practices. And the bank's board cut Dimon's pay in half to $11.5 million, including a $10 million bonus.
"It was a terrible mistake," Dimon said at the World Economic Forum in Davos. "I mean, if you're a shareholder might I apologize deeply. But we did have record results, and life goes on."
JPMorgan has reported record profits for three consecutive years and its board has praised Dimon for his response to the trading problems.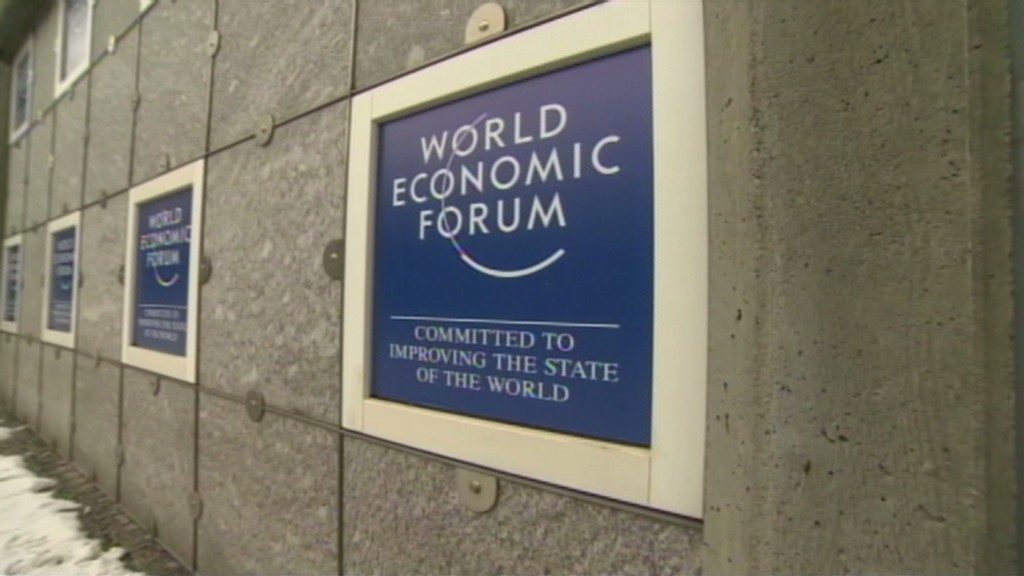 Dimon said the finance industry had to bounce back from its troubled past because it had a critical function to perform in the wider economy.
"Everyone I know is trying to do a very good job for their clients," he said.
Since 2008, the bank has "lent or raised $7 trillion plus for people all around the world -- that's our job and we try do it very well," Dimon added.
Dimon also defended the banking industry against claims that it was still too opaque and complex, and criticized the current proliferation of regulatory bodies.
"In the U.S. we have created more regulators not less," he said. "It's too many, you'll never get agreement quickly if you're set up this way."
The theme was taken up by other senior executives. UBS chairman Axel Weber said regulators risked adding complexity by taking a national approach to new rules on, for example, separating customer deposits from trading activities.
"We want to build a bank of the future, you can't do that if regulation is different - you need a global regulatory standard," he said. Without that, "it will continue to be a complex environment and operational and legal risk will be much higher."
Tidjane Thiam, CEO of insurer Prudential, said achieving a global rulebook would be very difficult to achieve, but that regulators needed to work more closely together to avoid obvious conflicts.
Proposed European solvency rules for insurers, for example, would prevent his company -- a major banking shareholder -- from investing in banks.
"There's a lack of joined-up thinking," he said. "Things are going in all directions.. they are very confused."