U.S. stocks were headed for a mixed open Thursday, with a sharp sell-off in Apple dragging down tech shares.
After the closing bell Wednesday, Apple (AAPL) said it earned $13.1 billion in its latest quarter, the second highest profit ever earned by a U.S. corporation.
But shares of Apple sank 9% in premarket trading Thursday, as worries about demand for the iPhone continue to dog the widely-held stock.
Apple's CFO also warned sales in the current quarter would fall short of forecasts.
U.S. stock futures were mixed, with Apple pushing futures on the tech heavy Nasdaq down more than 1%.
Offsetting some of the decline were shares of Netflix (NFLX), which soared more than 30% after the online-video-rental company surprised investors by reporting a fourth-quarter profit late Wednesday.
Related: Fear & Greed Index deep in extreme greed
In other earnings news, 3M (MMM) said profits rose 4.4% in the fourth quarter, driven by record sales. The company, which makes everything from tape to touchscreen displays, reaffirmed its outlook for earnings this year.
Shares of Nokia (NOK) fell in premarket trading after the company said its board will propose that no dividend payments be made for 2012. The Finish phone maker reported fourth-quarter earnings were unchanged from last year at 6 cents per share.
Xerox (XRX) shares rose after the company reported results that were in line with expectations.
Still to come, Microsoft (MSFT), AT&T (JZJ) and Starbucks (SBUX) report after the bell.
Overall, S&P 500 companies are expected to report earnings growth of 4.3% for the last three months of 2012, according to S&P Capital IQ. Of the 112 companies that have reported so far, 75 have beat analysts' expectations.
U.S. stocks finished higher Wednesday, with the S&P 500 and the Dow hitting new 5-year highs.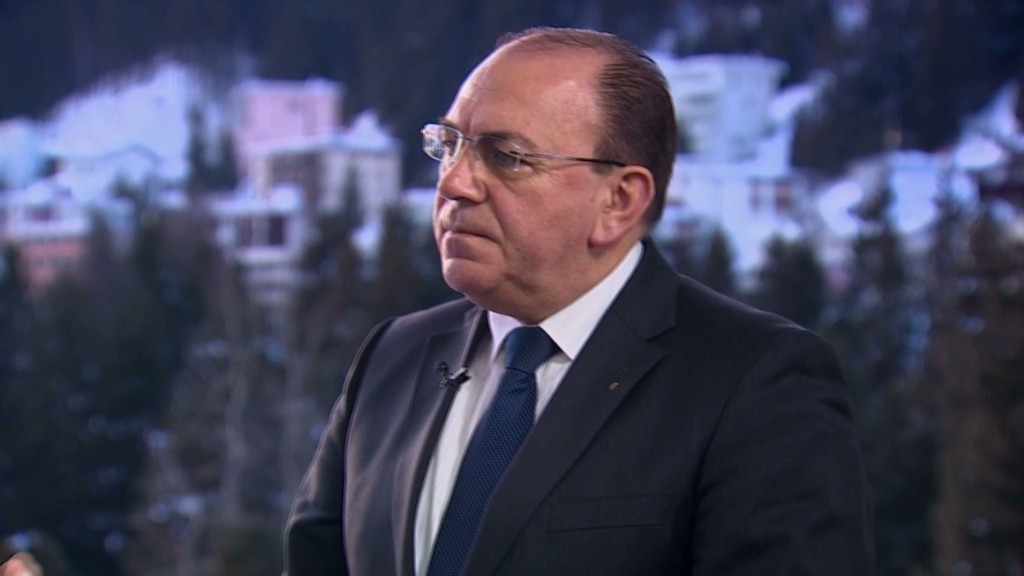 In economic news, the government said first-time claims for unemployment benefits fell by 5,000 last week to 330,000. The Conference Board will release its index of leading economic indicators at 10 a.m. ET. The index is expected to show an increase for December, after falling in November, according to economists surveyed by Breifing.com.
The mood was gloomy in Davos, where business and political leaders gathered for the World Economic Forum. The International Monetary Fund lowered its outlook Wednesday for economic growth in the euro area, and urged U.S. policymakers to address long-term debt issues.
Related: Jobs recovery favors high educated workers
Asian stocks ended mixed after China's manufacturing sector showed more signs of improvement this month, with a preliminary reading of purchasing managers' sentiment rising to the highest level in two years.
Stocks in Hong Kong and Shanghai fell, but the Nikkei rallied 1.3%. Japan reported a trade deficit of 6.9 trillion yen for 2012, compared with 2.5 trillion yen in 2011. The nation has logged deficits for the past 6 months as imports have outpaced exports, but analysts said exports could ramp up in 2013 as Tokyo moves to boost the economy.
European markets were mixed. The FTSE 100 in London rose about 0.4%, while shares in Paris and Frankfurt fell.