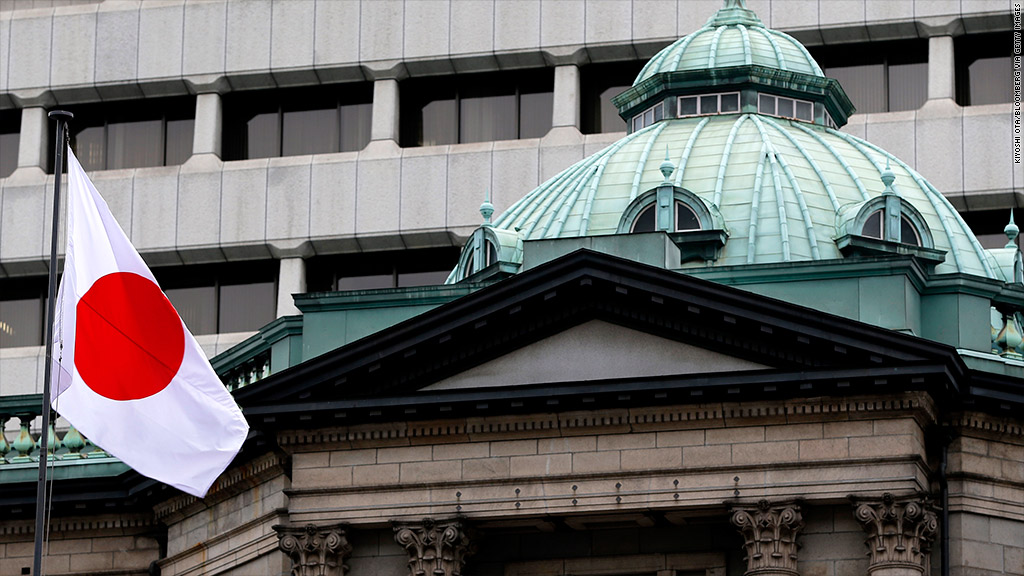 Japanese stocks have been on a tear so far this year, as the yen has plunged and the new government in Tokyo aggressively moves to stimulate economic growth.
The Nikkei index of leading Japanese shares gained nearly 3% on Friday, ending a volatile week on a strong note. At the same time, the yen fell below ¥90 versus the U.S. dollar -- a level not seen since 2010.
The yen's sharp decline comes as investors bet the Bank of Japan will need to buy even more assets to meet its new inflation targets.
Under pressure from Prime Minister Shinzo Abe, the BoJ announced plans this week to make "open-ended" purchases of government bonds and raised its inflation target to 2% from 1%.
But inflation data released Friday highlights the challenges Japanese officials face in achieving their goals. Japan's inflation rate declined 0.1% in December from the previous month according to the nation's consumer price index.
Chris Scicluna, an economist at Daiwa Capital Markets, said the inflation rate will probably remain at or below zero for the first half of the year, and will struggle to break above 1% "for the foreseeable future."
"We fully expect the BoJ to increase again its asset purchases in due course," said Scicluna.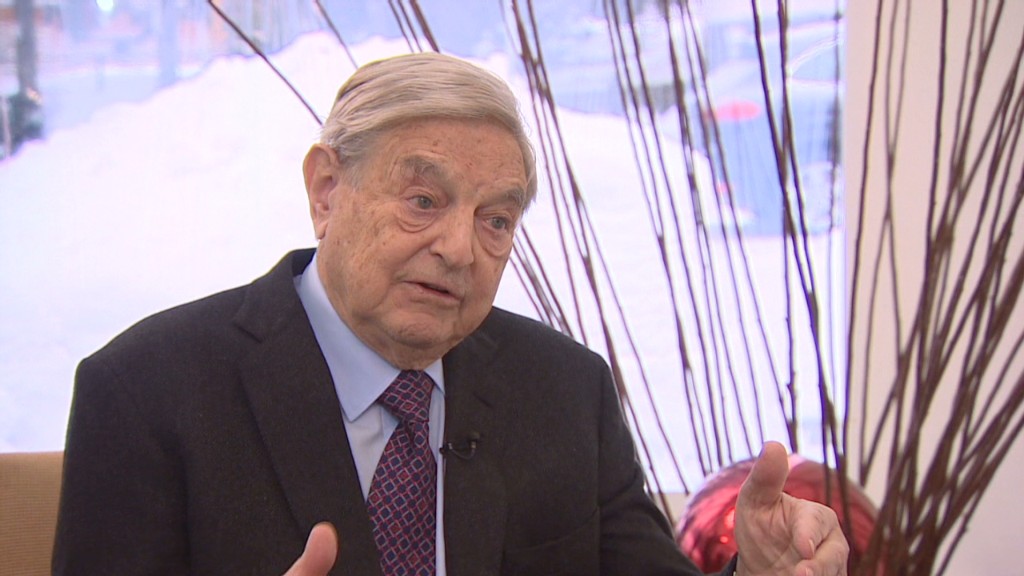 The 12% decline in the value of the yen since October has raised concerns about a currency war, particularly in Germany. Chancellor Angela Merkel criticized the "politicization" of Japan's monetary policy on Thursday, echoing remarks by Jens Weidmann, the top monetary official in Germany.
Japan has denied that it is deliberately trying to weaken the yen, saying the recent depreciation is part of a normal market correction.
Related: Japan spurs talk of currency war
But the nation's exporters, including major automakers Toyota (TM) and Honda (HMC), stand to benefit from a weaker yen, which makes Japanese goods more competitive on the global market.
Meanwhile, investors have been piling into Japanese stocks since December, when Abe returned to power, promising to lift the economy out of recession.
Abe quickly unveiled a $117 billion fiscal stimulus package, including increased spending on public works, disaster recovery and aid to smaller businesses.
The combination of fiscal stimulus and central bank easing has attracted the attention of investors around the world, said said Michelle Gibley, director of international research at Schwab.
"Japan is really the story in 2013," said Gibley. "The motto this year could be 'don't fight the BoJ.'"
Still, the Japanese economy faces deep structural challenges, including an aging population and a sluggish job market. In addition, Japan already has a heavy debt load and investors in the bond market may demand higher interest rates to fund Abe's stimulus program, said Gibley.
"It's unclear how long this can last," she said.