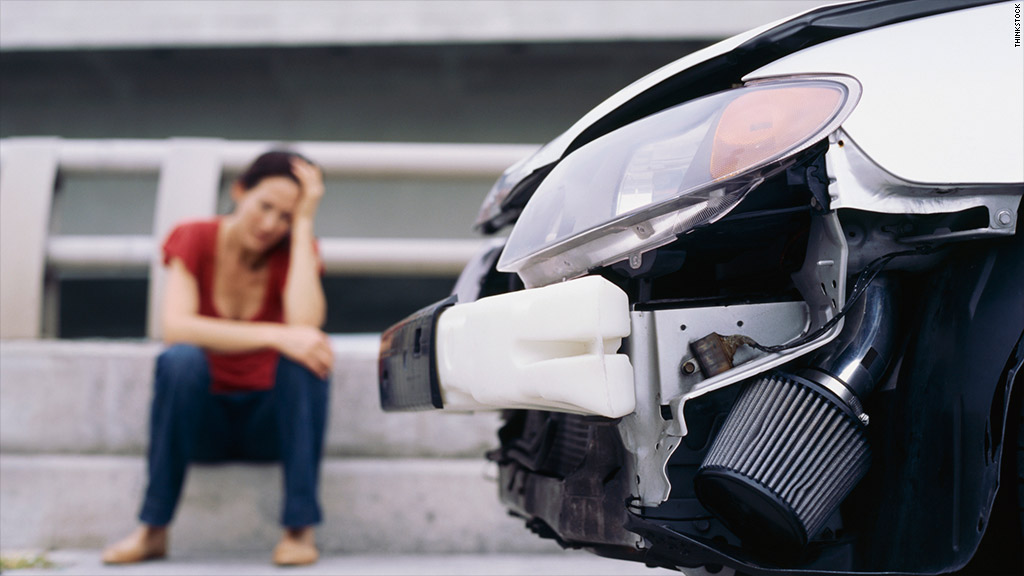 Major auto insurers often charge safe drivers higher rates than those who have recently been in a crash, a consumer watchdog group said Monday.
In a case study of five major insurers in 12 cities, the Consumer Federation of America found that major insurers charged a safer driver with less education and a lower-paying job higher premiums two-thirds of the time. In a majority of those cases, the premiums were at least 25% higher. In some cases, the rates were more than double what was quoted for a driver who had recently had an accident but had a higher-paying job.
That's because most of the insurers surveyed put more weight on income-related factors, like education or occupation, than driving-related factors including miles on the road and driving history, said CFA Executive Director Stephen Brobeck.
Related: Cheapest cars to fuel
To conduct the survey, CFA used the websites for five major insurers -- Geico (BRKA), Progressive (PGR), State Farm, Allstate (ALL) and Farmers -- to solicit rates for two hypothetical customers in 12 cities, generating 60 sets of rate quotes.
For each company and city, CFA entered information for two 30-year-old women who drove the same car, had the same annual mileage and were both seeking minimum liability insurance as required by state law. In each city, the women lived on the same street in a zip code with a median income of about $50,000. No credit score was entered.
The difference: One woman was a high-school educated single receptionist who rented her home and had been without insurance coverage for 45 days. The other was a married executive with a masters degree who owned her own home and had no lapse in coverage. The receptionist had a perfect 10-year driving record, while the executive had recently caused a car accident.
In the most extreme example, Allstate in Baltimore quoted the receptionist an annual premium of $3,292, compared to $1,248 for the executive -- a difference of 164%. Of the five companies surveyed, only State Farm consistently quoted lower rates for the receptionist -- the safer driver.
"If [State Farm] can be a successful company without using highly discriminatory factors, other large companies should be able to do so as well," Brobeck said.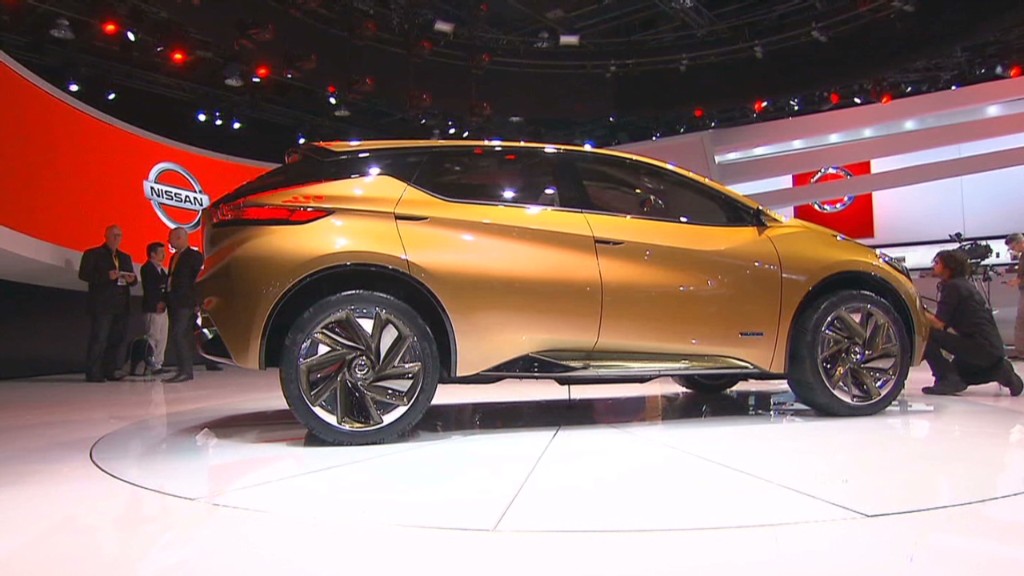 Insurers say that they use a wide variety of factors to determine the likelihood a customer will be in an accident, in accordance with state regulations.
"The use of factors such as credit-based insurance scoring, location of the vehicle, driver experience, traffic citations, continuity of coverage and education helps insurers to more accurately price risk," Willem O. Rijksen, vice president of public affairs for the American Insurance Association, said in a statement.
Insurers are barred from basing rates on race or income, but the CFA says that their rate-setting practices tend to result in higher rates for low and moderate-income drivers.
Up to a third of low-income drivers do not have insurance even though it is required by law in 49 states, according to CFA studies.
"Is there any question why so many of them drive uninsured when what is being asked for auto insurance is so much of their income?" said Robert Hunter, CFA's director of insurance.
Industry officials countered that insurance is widely available, and drivers are always able to shop around for the best price.
Geico, State Farm, Allstate and Farmers all declined to comment. Progressive noted it has a voluntary program that installs a device on a customer's vehicle to track actual driving behavior, and provide rates based on that information.
Auto insurance quotes by city
| City | Company | Receptionist | Executive |
| --- | --- | --- | --- |
| Atlanta | Allstate | $1,248 | $1,386 |
| | Farmers | $1,274 | $782 |
| | GEICO | $812 | $546 |
| | Progressive | $1,224 | $1,218 |
| | State Farm | $770 | $1,090 |
| | | | |
| Los Angeles | Allstate | $832 | $1,334 |
| | Farmers | $888 | $678 |
| | GEICO | $624 | $578 |
| | Progressive | $790 | $694 |
| | State Farm | $678 | $942 |
| | | | |
| Washington D.C. | Allstate | $1,622 | $950 |
| | Farmers | $2,074 | $1,486 |
| | GEICO | $760 | $554 |
| | Progressive | $1,344 | $1,126 |
| | State Farm | $1,210 | $1,394 |