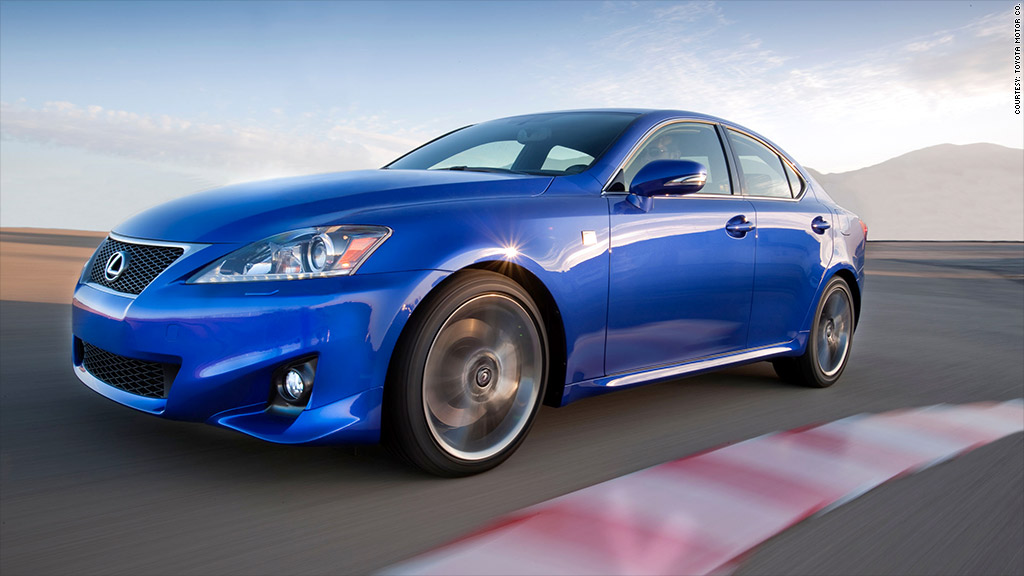 Fresh from reclaiming its crown as the world's largest automaker, Toyota has been hit by another major recall.
The Japanese carmaker said Wednesday it was recalling more than 1 million vehicles sold in the United States over faulty airbags and windshield wipers.
The airbag control issue affects about 752,000 Corolla and Corolla Matrix cars sold in 2003 and 2004. And the windshield wiper issue affects some 270,000 Lexus IS models sold between 2006 and early 2012.
Toyota (TM)said there was the possibility that the Corolla airbags could deploy inadvertently, and the Lexus wipers may not operate after being restricted by a heavy buildup of snow.
A nut on the Lexus windshield wiper arm may not have been tightened enough in the factory. If a driver tries to use the wipers while they're weighed down by heavy snow, the nut could loosen so much that the wipers won't sweep their full arc, even after the snow has been removed. There have been 25 reports of the problem, but no injuries have been reported as a result, Toyota spokesman Brian Lyons said.
In the Corollas, an integrated circuit in the airbag can become damaged over time, resulting in a short circuit than cause the airbag to deploy without a crash. There have been 47 reports of problems overall with 18 minor injuries and two unconfirmed crashes, Lyons said.
According to documents Toyota filed with the National Highway Traffic Safety Administration, the circuit used in the Corollas is the same part used in 900,000 Jeep vehicles recalled in November for a similar problem. The circuit is manufactured by auto parts supplier TRW Automotive. A spokesman for TRW (TRW) was not immediately able to respond to questions about the recall.
Related: Toyota reveals self-driving cars
General Motors (GM) is the leading automaker in the world's two largest markets, China and the U.S. But Toyota is a clear leader in its home market of Japan, where non-Japanese automakers have had trouble competing due to limited dealerships.
Sales of Toyota vehicles totaled 9.75 million in 2012, beating GM's 9.29 million and propelling the Japanese firm to top spot in the global car market.
In 2011, Toyota's car sales were hurt by the earthquake and tsunami, and in 2009 and 2010 sales were hit by damaging recalls.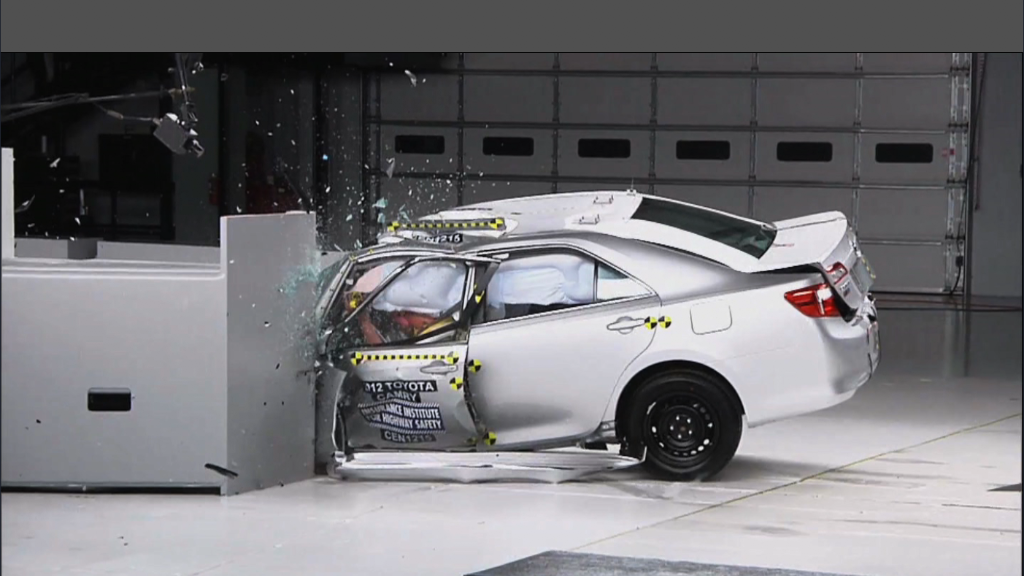 During those two years, more than 8 million Toyota vehicles were brought in for a potential problem involving sticky accelerator pedals.
Sales and production of eight models were suspended temporarily, and the company agreed to pay $1.1 billion to settle a related class-action suit by owners who claimed they suffered losses because of unintended acceleration.
The automaker also suffered two major recalls in 2012. In October, it recalled 7.4 million cars due to a power window problem that posed a fire risk. And a month later it recalled 2.8 million cars over problems with steering and hybrid systems.