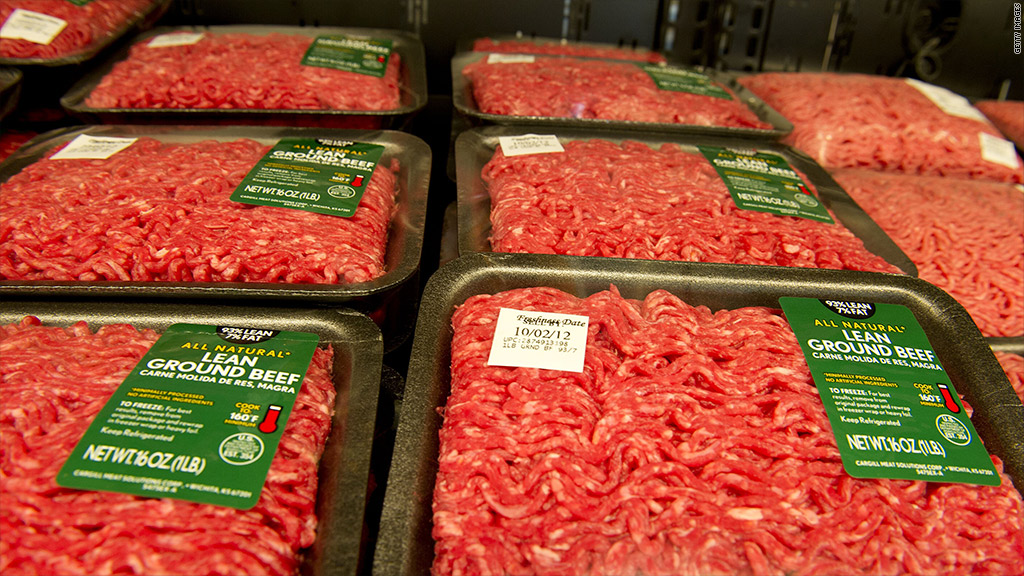 When you think "locally sourced," Wal-Mart probably isn't the first store that comes to mind. And yet the retailer recently announced that two-thirds of its products are made here in the United States.
So what gives? The answer lies in groceries.
Ten years ago, groceries made up a little more than 20% of Wal-Mart's (WMT)net sales, or about $48 billion. In 2012, groceries accounted for 55%, or roughly $244 billion. And most of your groceries -- from produce, to pancake mix, to paper towels -- are made right here in the U.S.
"To more and more people, living better means the ability to walk into a Wal-Mart and find affordable foods," said Steven Restivo, a Wal-Mart spokesman,
Related: Wal-Mart to hire 100,000 veterans
Experts say that this shift was no accident. The nation's largest retailer adapted to fit the needs of its cash-strapped customers in the midst of a slow economic recovery. Shoppers today are more concerned with buying basics like milk and bread than electronics and apparel, many of which are foreign-made, and the retailer is shifting focus to keep up.
"Consumers have been shopping more for 'needs' than for 'wants,' and that's why groceries are still the number one thing in their budgets," said Craig Johnson, president of independent consulting firm Customer Growth Partners. "In return, Wal-Mart has become a needs-oriented store."
The grocery push gets customers in the door -- and opening their wallets -- more often, according to Burt Flickinger III, managing director of Strategic Resource Group.
"Our research has shown that over the last ten years, the average number of shopping trips a customer makes to Wal-Mart has gone from 12 per year to 52 or more," he said. "Since customers spend on average between $50 and $60 in total per trip, that's an extra $2,000 per customer each year that Wal-Mart is bringing in."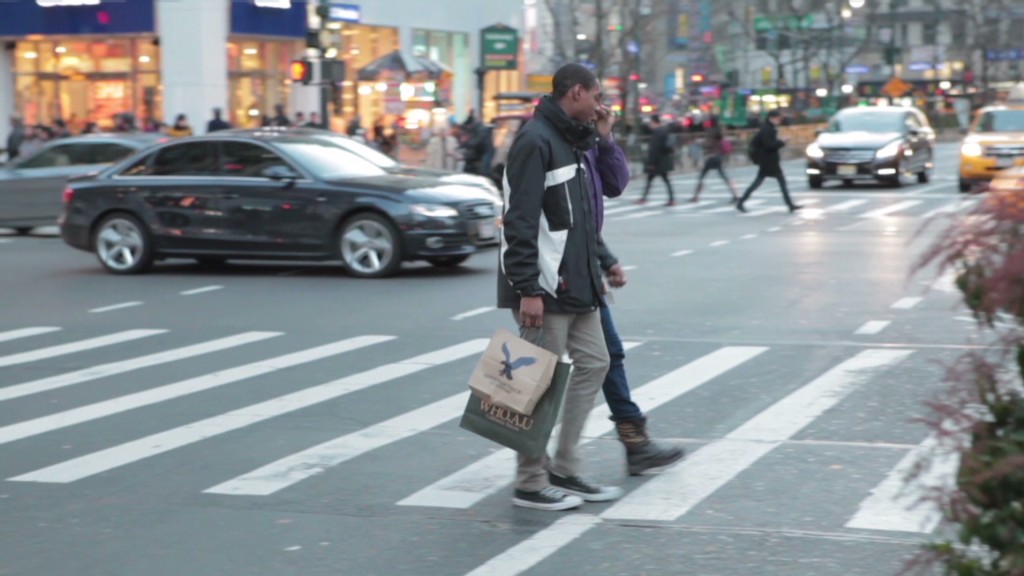 The shift was easy -- and profitable, according to Customer Growth Partners' Johnson,
"Wal-Mart already had the infrastructure for both fresh and refrigerated foods, it had the trucks and the distribution centers," he said. "So with little investment, they're able to expand into something that has a high turnover rate that they can make money on."
According to the retailer's website, it is committed to selling $1 billion in food sourced from a million small- and medium-sized farmers. Bear in mind: That's $1 billion of $244 billion in annual grocery sales.
"We don't think families should have to choose between food that is good for them and food they can afford," Wal-Mart's Restivo said.