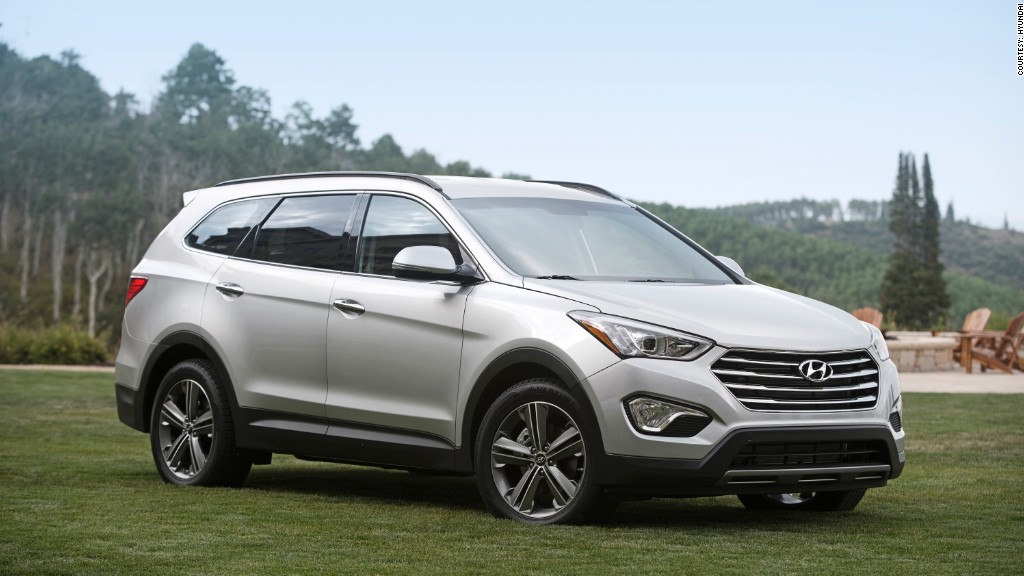 While some automakers gambled on long, emotional or quirky Super Bowl ads, Hyundai's commercials were the most effective drivers of web traffic.
The automotive websites Edmunds.com and AutoTrader.com analyzed Internet traffic during the Super Bowl to see which ads resulted in large traffic surges during the broadcast.
The big winner -- at least in terms of immediate interest -- was Hyundai, which saw a 738% increase in traffic to Edmunds.com pages about its Santa Fe model after the company's ad hit the air. On AutoTrader.com, the increase was even bigger, with Web site interest rising over 1,000%
One Santa Fe ad, featuring the recently re-designed seven-seat version of the SUV, depicted a young boy and his mother gathering a group of friends to confront a some bullies at a local park. Another ad, which aired just before the start of the game, depicted parents and kids on an outrageous outing in a Santa Fe.
The Santa Fe spots far outstripped the next closest auto ad which, according to Edmunds.com was an Audi commercial featuring the S6 performance sedan. In that commercial, a young man who goes dateless to his high school prom ends up kissing the prom queen and getting a black eye from the prom king. The Audi ad also seemed to result in a big jump in interest for the larger, more expensive Audi S8, although that car was not shown in the commercial.
On AutoTrader.com, the next big winner after the Santa Fe was the Kia Forte compact car from Hyundai's Korean sister-brand.
Chrysler Group's Jeep commercial, which solicited support for the USO and returning members of the U.S. military, led to only a relatively modest 34% bump in immediate interest in Jeep vehicles, according to Edmunds.com. On AutoTrader.com, the ad pushed a 61% increase in interest.
The Ram truck ad that aired toward the end of the game resulted in only a very slight rise in Ram pageviews on Edmunds.com and about a 55% increase at AutoTrader.com
Related: Why football is still a money machine
Cars advertised shortly before the game resulted in even larger traffic surges, according to Edmunds.com. Interest in the just-introduced Mercedes-Benz CLA-class sedan rose over 1,500% after an ad ran during the pre-grame show. That is a brand-new model, however, and many consumers were likely seeing it for the first time.
The Hyundai Genesis, which was also advertised shortly before kick-off, received an 830% bump in web traffic.
In general, ads that aired earlier did better at driving interest. That probably had something to do with viewers' interest in the game as it progressed, said Edmunds.com analyst Michelle Krebs.
"When the Ravens got so far ahead and with the power outage we saw traffic really start to slow," she said. But then when San Francisco mounted a comeback, "it began to pick up again."