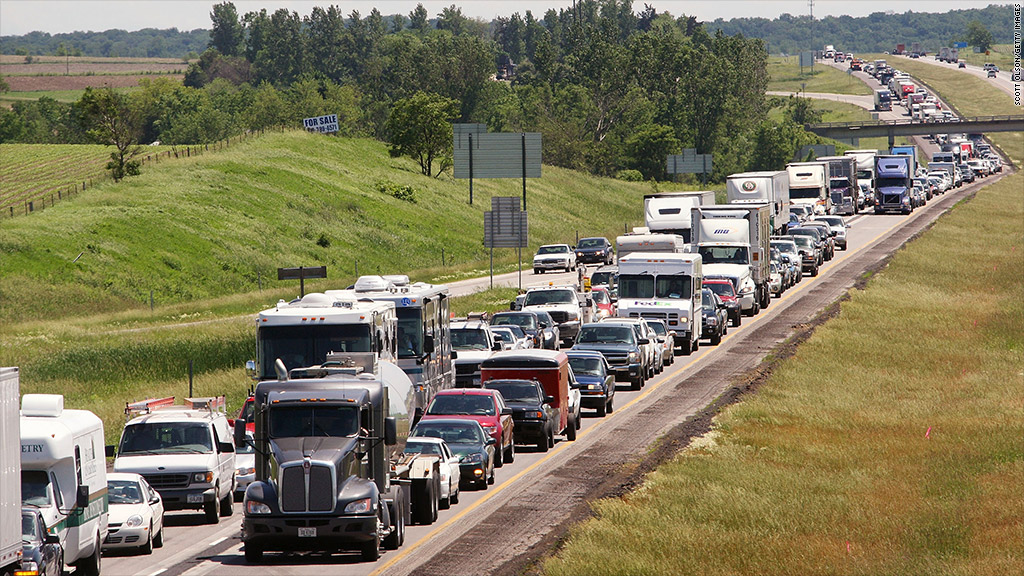 It may not always seem that way, but you're spending less time snarled in traffic jams.
From 2006 to 2010, the number of hours that the average commuter spends caught in congestion each year dropped nearly 13%, according to researchers at Texas A&M's Transportation Institute.
Most of the decline traces back to less driving during the recession -- out of work people tend to go out less. But even though the recession has ended and jobs have begun to trickle back, there's been no real uptick in congestion. It was flat from 2008 to 2010, and rose just 1% in 2011.
Individual traffic jams can still get extremely nasty. A Transportation Institute report released Tuesday ranking America's most congested cities -- Washington, D.C., tops the list -- found that the time required for any specific trip is growing harder to predict. A journey that takes 30 minutes in light traffic can take nearly three hours in Washington when the roads get clogged, the reports' authors found.
Still, their data shows that the total number of hours U.S. travelers spent caught in traffic peaked in 2006, at just under 6 billion. It's stayed below that mark ever since.
Researchers say better road design, faster clearing of accidents, and wider use of technology such as GPS all play a role.
The relative speediness isn't just a convenience. Traffic jams cost real money -- an average of $818 per year for each person on the road, according to the Transportation Institute's latest estimates. Some of that money is lost on wasted gas, but mostly it's the value of lost time spent in traffic jams.
The Transportation Institute ballparks the total economic cost of congestion at $121 billion in 2011, the most recent year for which data is available. That's up $1 billion from the year before.
Keeping the roads clear: Accidents are one of the main causes of traffic tie ups, so reducing crashes is one of the best ways to keep cars moving.
Limiting the interaction between turning cars and through traffic helps, said Tim Lomax, a senior researcher at the Transportation Institute. That can be done by installing turning lanes separated by curbs, combining driveways and other entry points to roadways, and building dedicated service roads alongside major highways for local traffic only.
GPS and traffic apps are also helping, as well as electronic tolling, which cuts down on toll backups.
Related: Latest road trip technology
About 10% of cars currently on the road have GPS systems that provide real-time traffic information, said Jim Bak, a spokesman for Inrix, a provider of traffic software and data. By 2015, that number is expected to be 50%, said Bak.
"There technology and the tools are there," he said. "You don't just have to sit there and be a lemming on your commute."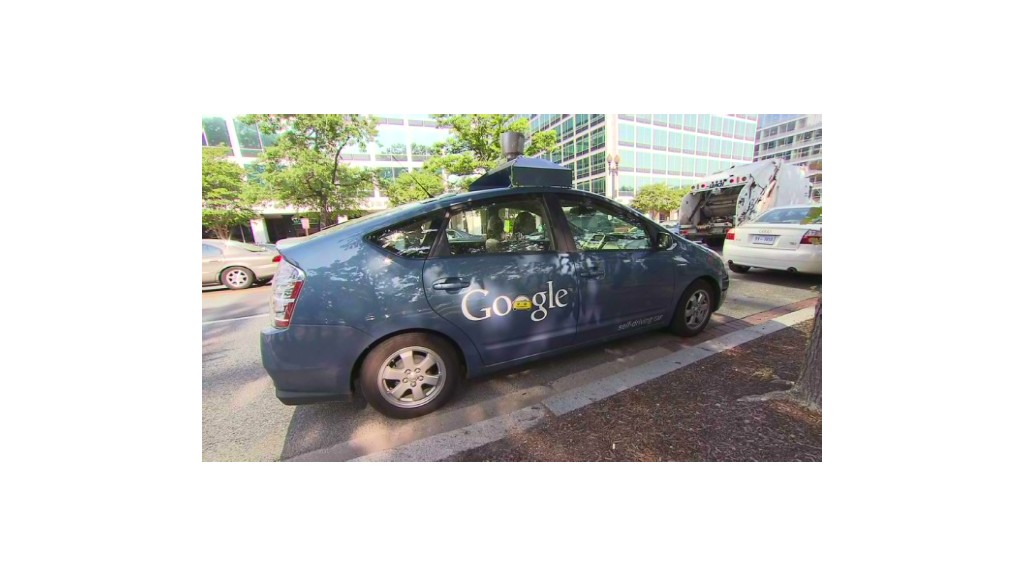 To accelerate adoption, he said the country needs greater bandwidth on its cellular, satellite and wireless networks so cars can more easily communicate live traffic conditions to one another.
Inrix is also working with automakers to share data across car systems when planning routes. If the software sees the traction control or windshield wipers running on cars in a given region, it might route other cars a different way to avoid the bad weather.
Rerouting cars is tricky, though. Not all the traffic can be redirected -- especially if there are few choices for a new route -- without simply creating a new traffic jam in a different spot.
To overcome this, directions app Waze is experimenting with an incentive system for drivers. It's looking at offering drivers, say, a discount on gas if they're willing to take a different route. In return, the gas stations would get a discount on advertising space.
"There's no money for new roads, no money for new bridges," said Waze spokesman Michal Habdank. "All you can do is connect people."
Speeding them through tolls also helps.
In the 15 mostly Northeast states that use the electronic toll payment system E-ZPass, 75% of all tolls are now paid using the device, said P.J. Wilkins, executive director of E-ZPass Group, the coalition of states using the technology.
In New Jersey, the system has cut wait times at toll plazas by 85%, Wilkins said. He thinks it's likely that all human toll collectors will eventually be phased out. If a driver doesn't have E-ZPass, a camera will take a photo of their license plate and they'll get a bill in the mail.
Reducing lines at toll plazas had another, unexpected benefit: The drop in pollution from all those idling cars led to an 11% reduction in premature births for mothers living within 2 kilometers of toll plazas, according to a 2009 paper published by the National Bureau of Economic Research.
That's a benefit even better than $818 a year.