U.S. stocks finished Wednesday little changed as investors weighed concerns about Europe against the latest corporate results.
The Dow Jones industrial average and the S&P 500 were both rose less than 0.1%. The Nasdaq Composite lost 0.1%.
The go-nowhere trading follows a solid rally in January, with all three indexes ending the month up between 4% and 6%.
After crossing 14,000 for the first time in more than five years last week, the Dow continues to flirt with that threshold and is about 200 points away from its all-time intraday high of 14,198. The S&P 500 is also at its highest level since 2007, inching closer to a new all-time high.
"After the big run in January, there's a little bit of caution creeping back into the market," said Bernard Kavanagh, vice president of portfolio management for St. Louis-based broker Stifel Nicolaus.
The rally last month came on the back of record inflows into stock mutual funds and ETFs. But individual investors, who had been pulling money out of the stock market for years, remain defensive.
"I think the market will churn a bit for the next few weeks before it moves higher," said Kavanagh. "As investors gain more confidence in the economy, you'll start to see the money trickle back in."
Meanwhile, European markets ended mixed.
European Central Bank officials will meet Thursday amid increasing concern about the rise of the euro currency. French President Francois Hollande on Tuesday became the latest euro-area leader to voice concern about the currency's rapid appreciation.
"There are a lot of questions around the ECB," said Jack Ablin, chief investment officer at BMO Private Bank.
The euro has risen sharply against the Japanese yen since the Bank of Japan announced plans to ease its monetary policies. But the euro has come under pressure recently amid concerns about political instability in Spain and Italy.
Related: Individual investors are still nervous
With no big economic reports to set the tone, investors focused on earnings.
Overall, quarterly results have been better than expected. Of the 294 companies in the S&P 500 that have reported results so far, 188 have beat analysts' forecasts, according to S&P Capital IQ.
After the market closed, Green Mountain Coffee Roasters (GMCR) said it earned 72 cents per share in the fourth quarter, topping analysts' expectations for 65 cents per share. Still, shares fell more than 10% after hours.
Yelp (YELP) reported a larger-than-expected loss of $5.3 million, or 8 cents per share, in the fourth quarter. The stock fell 5% in extended trading.
News Corp. (NWS)said it earned 44 cents per share in the fourth quarter, excluding various charges, matching analysts' expectations.
Earlier, CNNMoney parent Time Warner (TWX) posted better-than-expected earnings and hiked its dividend by 11%. Rival media company Disney (DIS) surged after reporting earnings and revenues late Tuesday that topped forecasts.
Shares of Irish neuroscience biotech company Elan (ELN) fell 10% after the company said it would pay $3.25 billion to end its collaboration with Biogen Indec (BIIB).
Shares of Ralph Lauren (RL) rose 6% after the company reported earnings that topped forecasts and issued a solid sales outlook.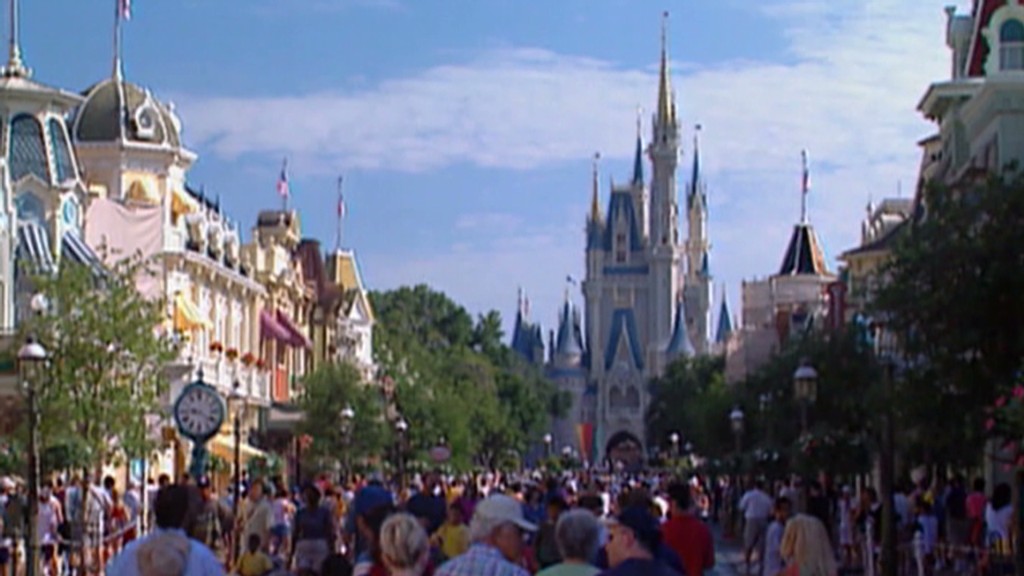 Zynga's (ZNGA) results also came in ahead of forecasts late Tuesday. Shares rallied 9%.
Related: Fear & Greed Index reaches 'extreme greed'
Markets in Asia were led higher by the Nikkei, which surged 3.8% and closed at its highest level since 2008 on hopes that the yen will continue to weaken.
The rally was helped by news that Bank of Japan Governor Masaaki Shirakawa will step down from his post sooner than expected. The country's central bank has been under intense political pressure to engage in further monetary easing. Meanwhile, the Shanghai Composite added 0.1% and Hong Kong's Hang Seng gained 0.5%.
Oil prices fell 0.3%, while gold prices were up slightly.
The yield on the 10-year Treasury note fell to 1.99% from 2.02%. The U.S. dollar rose versus the euro and the British pound, but fell versus the Japanese yen.