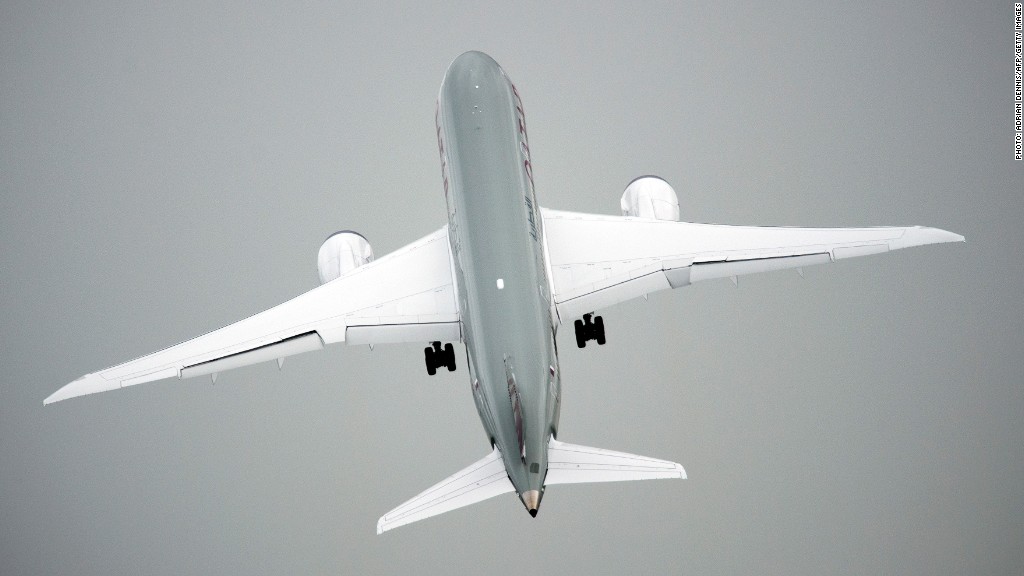 Boeing has started to warn airlines that deliveries of 787 Dreamliners could be delayed, including at least one delivery scheduled for as late as June.
Boeing has not been able to deliver the Dreamliners to customers since the Federal Aviation Administration ordered the plane grounded on Jan. 16 as safety investigators probed two fires in its lithium batteries. It continues to build the plane at its previously set schedule in hopes that a fix will be found soon, and that the airlines can resume flying the 50 jets in service before the grounding.
But while progress is being made in the safety probe, investigators have yet to determine the primary cause of the short-circuit in the battery that sparked the fires. Therefore, they have not been able to give time frame when the planes will be flying again.
Boeing (BA) would not give details about how many customers have been notified about possible delays in deliveries.
"We have informed our customers expecting 787 deliveries in the near term that those aircraft either have been or are at risk of being delayed." Boeing said in a statement released Friday. "Boeing deeply regrets the impact that recent events have had on the schedules of our customers and their passengers."
Related: ANA: Dreamliner trouble costs reach $15 million
Norwegian Air said Friday that the U.S. aircraft maker has alerted it to a possible delay in the delivery of Norwegian's first 787 Dreamliner, due to be delivered in April, and said that a second jet, set for June delivery, could also be delayed.
Norwegian said it is looking into contracting with another airline to provide both an aircraft and crew for a short-term lease in order to begin service this spring from Norway to New York and Bangkok, the airline's first long-haul flights.
But Norwegian Air spokeswoman Asa Larsson said the carrier is not considering canceling the order for the planes.
"Our company and customers have been looking forward to flying the Dreamliner," she said. "Our main priority is to ensure we can fly customers to and from New York and Bangkok."
Related: United - Customers will 'flock' back to Dreamliner
British carrier Thomson Airways said Friday it has been notified of possible delays in the delivery of the first of eight Dreamliners it has on order. The jet was due to be delivered later this month for service from the U.K. to Sanford, Fla., and Cancun, Mexico. Thomson also said it's in the process of arranging alternative aircraft to provide the service.
On Thursday, the FAA approved crew-only test flights for Dreamliner as part of the investigation. The only Dreamliner flown since the grounding order was a plane returned Thursday to the Washington State manufacturing site from a painting facility in Texas.