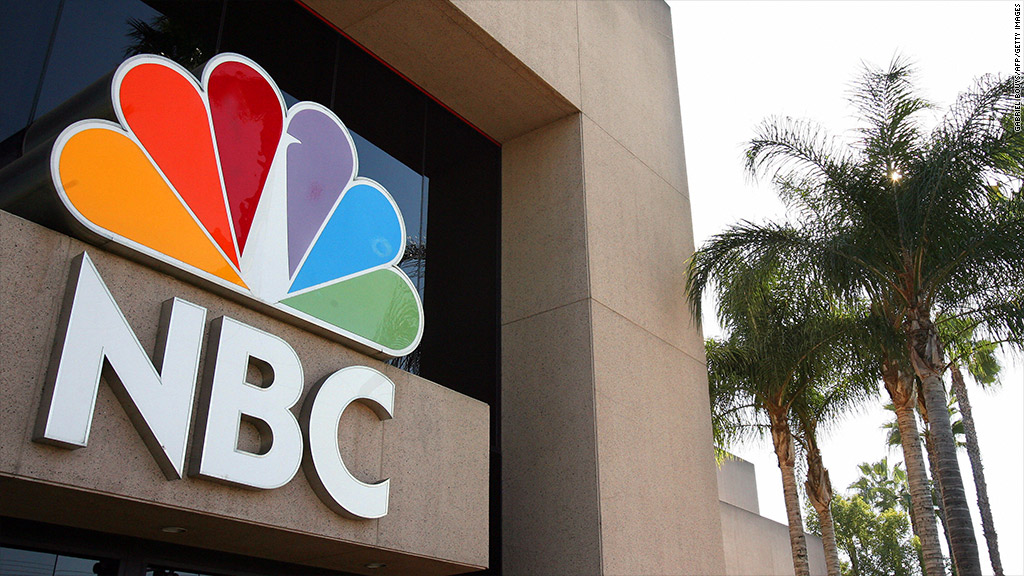 Comcast announced plans Tuesday to acquire General Electric's 49% stake in NBCUniversal, taking full control of the entertainment company in a $16.7 billion deal.
The deal accelerates a buyout that was not originally scheduled to begin until July of next year. Comcast said it expects the deal, which also includes a sale of NBCUniversal properties by GE for $1.4 billion, to close by the end of the first quarter.
General Electric became the parent company of NBC, which later became NBCUniversal, in 1986.
In 2011, Comcast acquired a 51% stake in NBCUniversal through a deal that combined Comcast's cable networks with GE's NBCUniversal unit. Tuesday's deal will give Comcast full ownership of properties including NBC's broadcast networks, the Universal Studios film and theme park businesses, and cable channels including USA, Bravo and The Weather Channel.
"For nearly 30 years, NBC -- and later NBCUniversal -- has been a great business for GE and our investors," GE CEO Jeff Immelt said in a statement. Immelt said GE plans to use the proceeds of the sale to return additional cash to shareholders and invest in its industrial business.
Comcast CEO Brian Roberts said the decision was "driven by our sense of optimism for the future prospects of NBCUniversal and our desire to capture future value that we hope to create for our shareholders."
General Electric (GE) shares rose 3% in after-hours trading Tuesday; Comcast (CMCSA) shares jumped 7%.