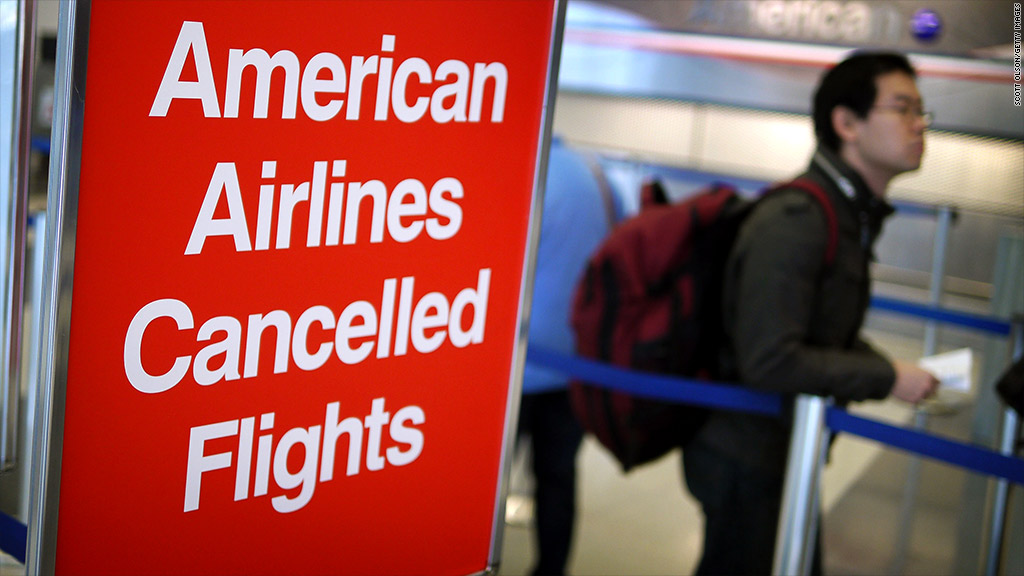 If US Airways and American Airlines go ahead with their merger as expected, passengers should probably brace themselves for a host of traveling snafus -- from lost bags to flight delays and reservation headaches -- that typically accompany such airline deals.
"You cannot find an airline merger in recent times that went well," said Joe Brancatelli, editor of JoeSentMe, a business travel web site. "The bigger the merger, the more problems there are. Computer integration is very complicated. If you records go awry, your bags will probably go awry."
US Airways (LCC), which is pushing for the merger with American, declined to comment on the yet-to-be-announced deal. But history suggests that any airline deal will come with plenty of its own baggage.
For example, the number of passenger complaints about US Airways to the Department of Transportation more than doubled in March 2007 when that airline combined reservation systems with America West after their merger. Things weren't much better when United Airlines combined with Continental to form United Continental (UAL) in March 2012; complaints about United shot up 60%.
Complaints also increased, and on-time performance declined, when Delta Air Lines (DAL) and Northwest Airlines combined during 2009 and 2010.
Related: American-US Air deal would cut passenger choices
Surprisingly, the one unpleasant by-product of mergers that passengers fear most -- higher fares due to reduced competition -- often doesn't materialize. Industry fares have increased less than 2% a year despite a rash of mergers since 2004, according to a study by PricewaterhouseCoopers. That's less than the cost of fuel and labor rose during that time.
Apart from the technical problems posed by a merger, combining two distinct work forces creates its own challenges, especially in an industry where employee seniority plays a major role in working conditions.
"You're putting together two different cultures," said Kevin Mitchell, chairman of the Business Travel Coalition, an advocacy group that is already on record opposing plans for a US Air-American combination. "When one culture has been doing it one way, and another has been doing it another, it can take years to straighten it out." And of course employees worry about job security as things change.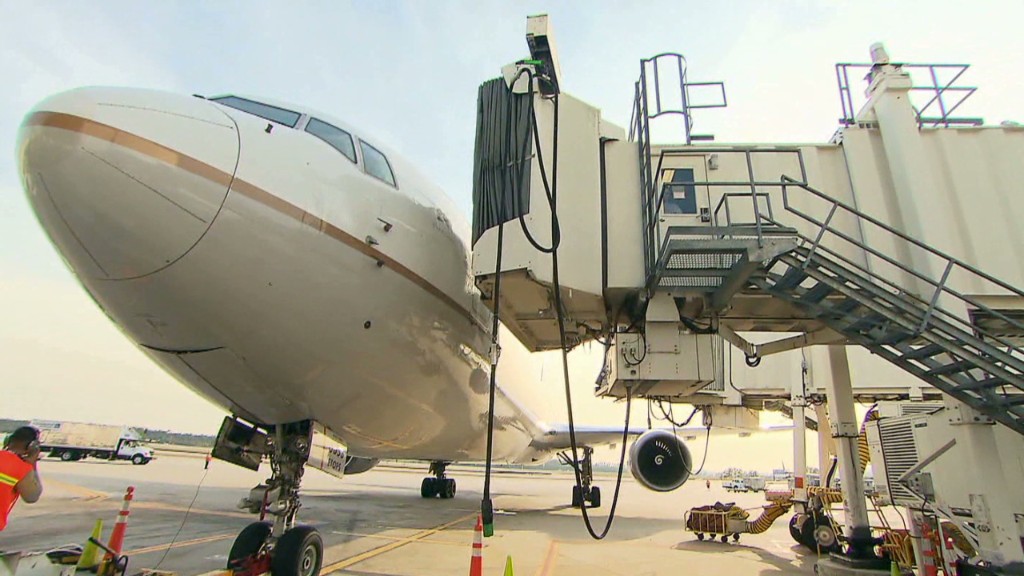 American Airline passengers learned last year what can happen if the pilots are unhappy with management. When American used a bankruptcy court ruling to impose a less favorable contract on the pilots, management said the number of pilots calling in sick increased, as did the number of maintenance reports they were filing before flights. Flight delays and cancellations soared, prompting some of its business customers to start using other airlines.
Right now the unions at American are pushing hard for a purchase by U.S. Air. But while U.S. Air has agreed to the outlines of new labor deals with American's unions, it's still ironing out final union deals from its 2005 America West deal.
So pulling all these employees together isn't going to be easy, and any kind of friction is bound to lead to everything from lost reservations to snippy in-flight service.
"Airline service is all about the culture," said Brancantelli.