U.S. stocks barely budged Thursday, as gloomy news about Europe's economy dampened the impact of better-than-expected jobless claims and two big M&A deals.
The Dow Jones industrial average slipped 0.1%, while the S&P 500 and Nasdaq added 0.1%. The negligible moves were enough to nudge the S&P 500 up to a fresh five-year high.
On the positive side, the Labor Department reported that the number of Americans filing for first-time unemployment claims fell by 27,000 to 341,000 in the latest week. Economists were expecting 365,000 claims.
Thursday also brought a slew of merger news.
Warren Buffett's Berkshire Hathaway (BRKA) and 3G Capital agreed to buy Heinz (HNZ) for $28 billion. Shares of the ketchup-maker spiked 20%. Shares of fellow food company Campbell Soup (CPB) rose 1.4%.
US Airways (LCC) and American Airlines parent AMR (AAMRQ) officially announced an $11 billion deal to create the world's largest airline. Shares of US Airways fell 4.6%, while AMR jumped 63%.
Shares of Constellation Brands (STZ) surged 37% after Anheuser-Busch InBev (BUD) agreed to give up key assets in an effort to address antitrust issues related to is proposed $20 billion takeover of Mexican brewer Grupo Modelo.
Related: M&A making a comeback
But investors were cautious after data showed the eurozone suffered its third consecutive quarter of declining growth at the end of 2012. Performances in all four of the region's biggest economies -- Germany, France, Italy and Spain -- also deteriorated compared with the third quarter of 2012.
Plus, after a strong start to the year, it's not unusual for stocks to take a breather. Even with the recent slips and slides, the Dow is within 1.6% of its all-time high, hit in October 2007, and the S&P 500 is about 4% shy of its record high, also set in October 2007. And all three indexes are up between 5% and 7% for the year.
As long as economic news continues to point to modest growth, stocks should keep advancing and reach new highs as investors continue to make their way back into the stock market, said Peter Cardillo, chief market economist at Rockwell Global Capital.
"There's a lot of money on the sidelines that is seeking a home," said Cardillo. "And the bottom line is that stocks prevail over bonds in an environment where interest rates are so low."
In earnings news Thursday, General Motors (GM) released quarterly results that missed expectations, sending shares lower. PepsiCo (PEP) shares gained after the beverage maker logged better-than-expected earnings.
Cisco (CSCO) shares declined 0.7% after Cisco CEO John Chambers took a cautious tone with his outlook as the company reported earnings roughly in line with forecasts. Shares of Mondelez (MDLZ) sank 4.3% after the food producer logged earnings that missed expectations after the close on Wednesday.
About 65% of the companies in the S&P 500 that have reported fourth-quarter earnings have topped analysts' expectations, according to S&P Capital IQ. But the bulk of companies that have issued guidance for the first quarter had a negative outlook.
Related: Fear & Greed Index in extreme greed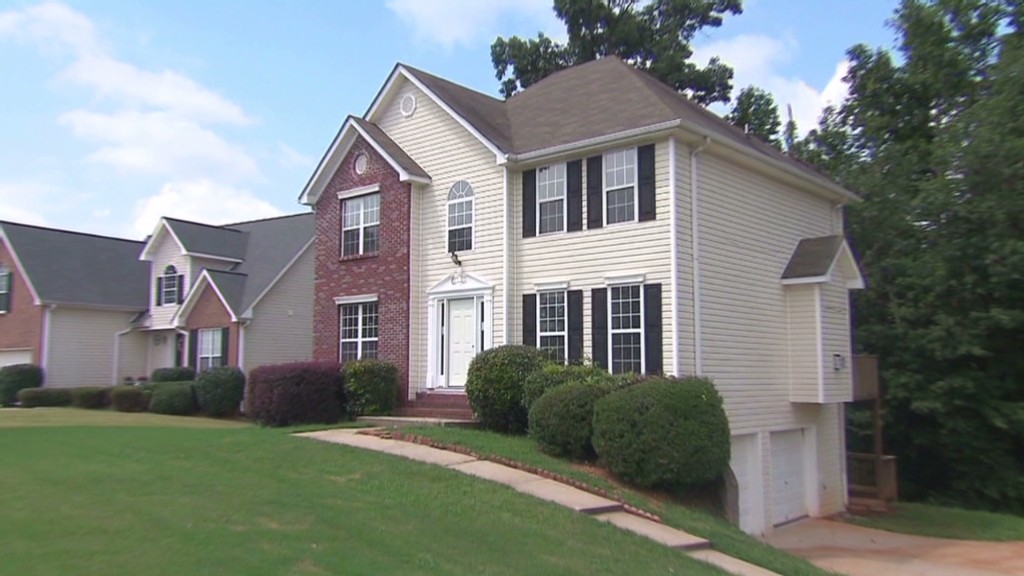 European markets finished lower, with Germany's DAX sliding more than 1%, after the weaker-than-expected GDP figures.
Asian markets ended higher. Hong Kong's Hang Seng added 0.9% as traders returned from an extended holiday.
The Nikkei added 0.5% despite data showing Japan's economy has contracted in each of the three most recent quarters. The weak performance is likely to increase the clamor for more aggressive fiscal and monetary stimulus measures.
The Shanghai exchange was closed for the Lunar New Year holiday.
The dollar rose against the euro and the British pound, but slipped versus the Japanese yen.
Oil prices edged higher, while gold prices fell.
The price on the 10-year Treasury rose slightly, and the yield held steady around 2%.