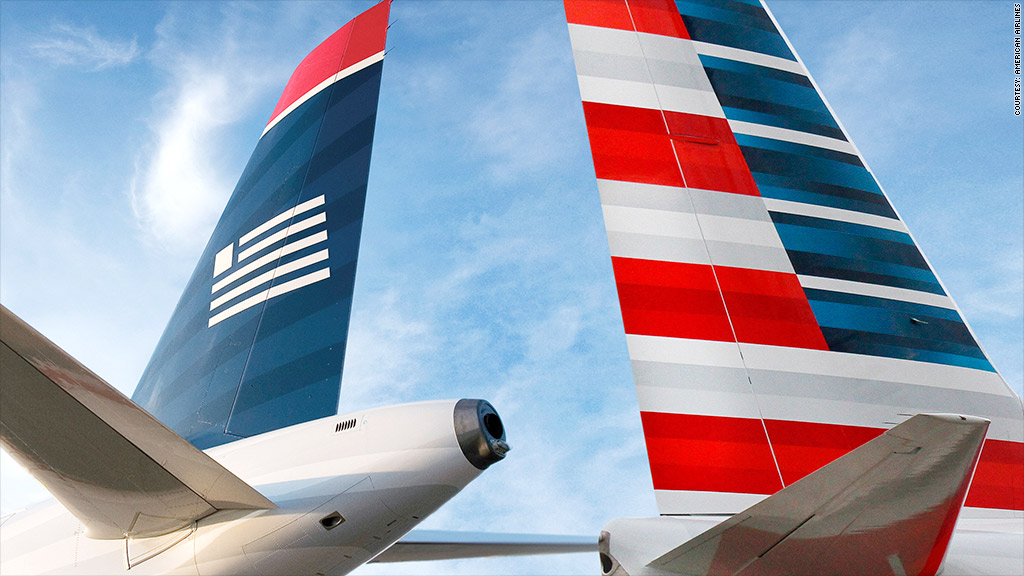 American Airlines' and US Airways' 170 million passengers might be nervous about the deal to merge the two airlines. They have good reason to be.
While US Airways (LCC) and American managements were hyping what they say will be benefits of the deal, these kinds of combinations have typically caused problems for passengers. And some of the hubs and alliances that passengers have come to depend upon are certain to change, not necessarily for the better for all fliers.
Here's what the deal will mean for you:
What will happen to my frequent flier miles?
The programs will continue to operate as they do now until sometime after the deal is finalized in several months. Then they will be combined so that US Air's Dividend Miles members will become members of American's AAdvantage program, though details have yet to be disclosed.
If the history is any guide, it could be tougher to accumulate miles as cheaply with credit card and other purchases, or to book seats and other benefits as easily once the two programs are combined. And if you're a US Air flier who has been using the miles on United Airlines because both airlines are part of the Star Alliance, that benefit will be going away.
"If I'm an American flier or US Airways flier, I'd burn all my miles now so I don't have miles at risk," said Joe Brancatelli, editor of JoeSentMe, a business travel website. "The programs will be less generous."
Probably not. The history of airline mergers is that they have limited impact on fares. PricewaterhouseCoopers found that fares are up less than 2% a year since 2004, despite a rash of mergers in the industry.
There are only 13 routes where both American and US Airways now have non-stop flights, typically from the hub of one airline to the hub of another, such as Charlotte to Miami or Dallas to Phoenix. Eight of those 13 routes will go from two non-stop carriers to one. But even those routes face competition from non-direct flights on other airlines or even other forms of transportation. If fares go up too much, the airlines risk a niche carrier moving into the market.
"Air travel is a commodity. The market still disciplines pricing," said John Heimlich, chief economist for Airlines for America, the industry's trade group. "Customers have the ability to cut back on the number of trips."
Passengers probably have the greatest reason to worry about this. Combining airlines is complicated and difficult, and technological glitches are common. Employees of the airlines who are unhappy with the changes in their work conditions or fearful for their jobs can pose their own problems.
While American and US Air said the deal would mean better customer service, history shows complaints about problems such as lost bags, screwed up reservations, and delayed or canceled flights typically soar, especially right after reservation systems are combined some months after the deal closes.
Related: American and US Air to merge
"You cannot find an airline merger in recent times that went well," said Brancatelli. "The bigger the merger, the more problems there are. Computer integration is very complicated. If you records go awry, your bags will probably go awry."
And while the airlines are promising to keep all the hubs, Brancatelli said the US Air hubs in Phoenix and Philadelphia are probably at risk, since they're close to other larger American hubs such as Dallas and New York.
What's next for airline mergers?
After a decade that took 10 major airlines down to four, this deal is probably the last big combination, at least for a while.
The four big carriers that will exist after this deal -- the new American, United Continental (UAL), Delta Air Lines (DAL) and Southwest (LUV) -- are each big enough that to combine any two of them would probably prompt antitrust concerns that would block a combination.
Related: How 10 airlines got down to 'final four'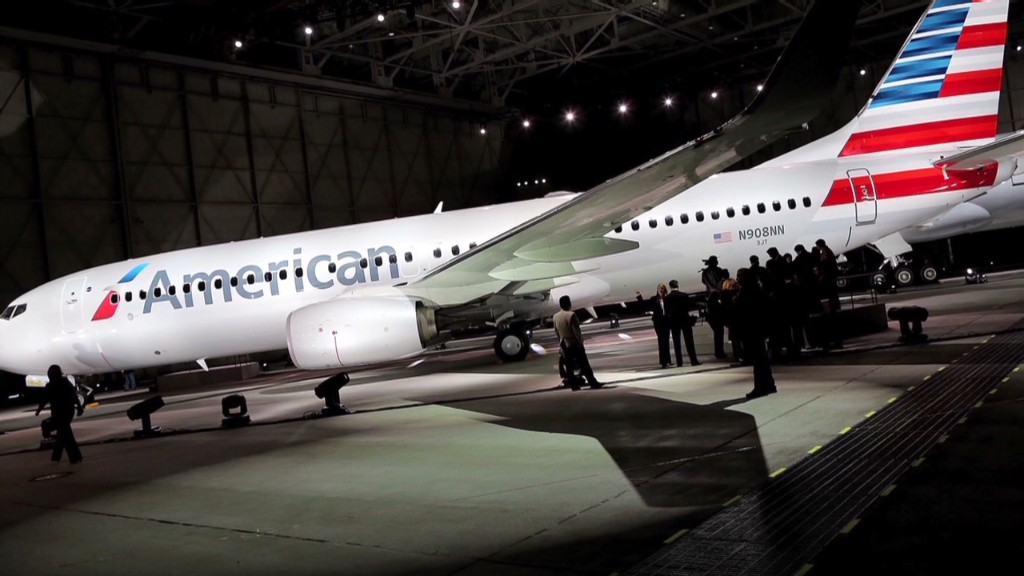 There are restrictions on foreign ownership, making deals between carriers in different countries difficult. That's one reason why Delta is only able to buy 49% of Virgin Atlantic.
"The industry will have to evolve before we get another round of mergers," said Joe Schwieterman, a transportation expert at DePaul University. "We could see one of the niche players be bought by one of these large airlines, but I don't think any of these four will be able to combine. I think we've reached the finish line."
And while many believe American had to make this deal in order to compete with its larger rivals, being the biggest doesn't assure it of success in the market, said airline consultant Mike Boyd.
"Being bigger doesn't make you more powerful. Ask any brontosaurus," said Boyd.