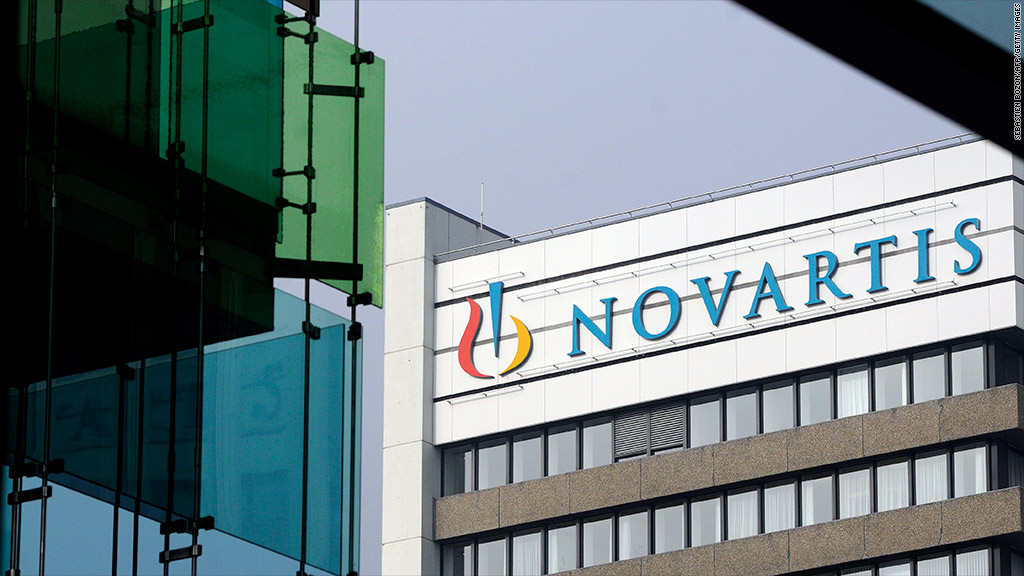 Swiss pharmaceutical company Novartis announced Tuesday that it has dropped plans to pay its outgoing chairman 72 million Swiss francs, or $77.9 million, over the next six years.
The company said the decision was made at the request of the chairman, Daniel Vasella, who is stepping down from his post on Feb. 22. The payments had been tied to a non-compete agreement between Vasella and the company.
There had been criticism in Switzerland over the amount of the payment.
"I have understood that many people in Switzerland find the amount of the compensation linked to the non-compete agreement unreasonably high, despite the fact I had announced my intention to make the net amount available for philanthropic activities," Vasella said in a statement. "That is why I have recommended to the Board that I forgo all payments linked to the non-compete agreement."
Related: Barclays CEO - I don't deserve a bonus
The company also said it believes that a non-compete agreement has value for the company, but that "we believe the decision to cancel the agreement and all related compensation addresses the concerns of shareholders and other stakeholders. The board understands the importance of full transparency and will strengthen its efforts in this regard."
Shares of Novartis (NVS) were slightly higher in trading in Switzerland on Tuesday.