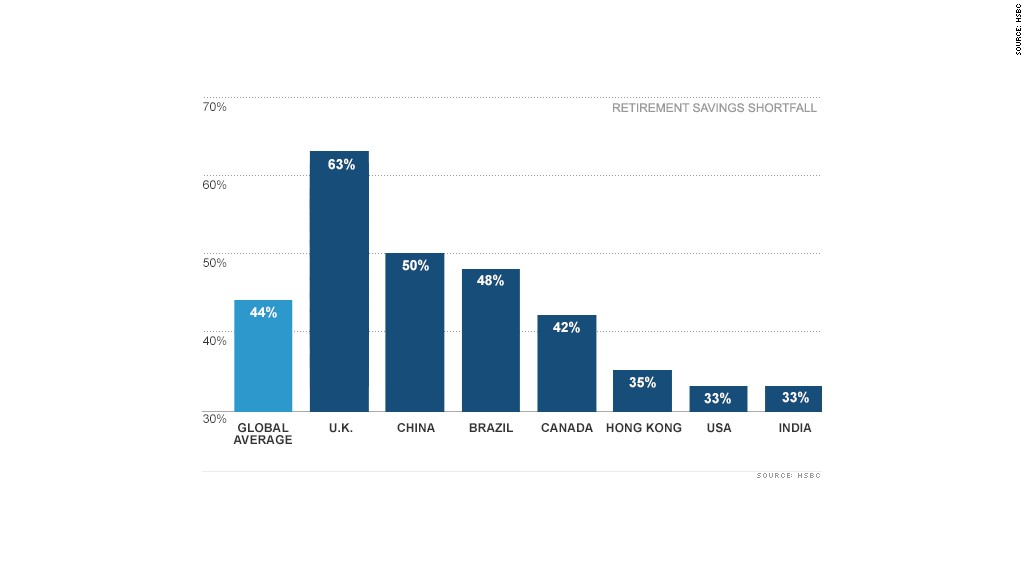 Forget the world cruise, regular rounds of golf or that boat you had your eye on.
Hard times are looming for millions of people who haven't saved enough for their retirement, according to a new global study by HSBC (HBC).
With household incomes under pressure from the recession, unemployment and tax increases, more than half of the world's working population says they are not preparing adequately for a comfortable retirement, and nearly 20% is saving nothing at all.
"People are living longer, through tougher economic times, but expectations about their standards of living in retirement remain unchanged," said HSBC Head of Wealth Management Simon Williams. "As a result, millions of people around the world are facing years of hardship after their savings run out."
On average, people across the world expect retirement to last 18 years -- but they expect savings to run out after 10.
Related: Six secrets to a dream retirement
The findings are based on a survey of 15,000 working and retired people in 15 countries. Respondents were asked for their expectations of length of retirement, and to estimate savings based on their own definition. That could mean total income after retirement, or savings excluding state and occupational pensions.
Of those who say they haven't saved for retirement, 44% blame the daily cost of living. And the vast majority of those surveyed say a major event -- losing a job, poor health, buying a home or paying for a child's education -- has significantly affected their ability to save.
The report reveals big differences between countries and regions.
The British are the most pessimistic about their financial prospects in old age. They expect savings to run out just seven years into a 19-year retirement, leaving them ill-equipped to deal with additional costs for health or long-term care.
Related: 25 Best Places to Retire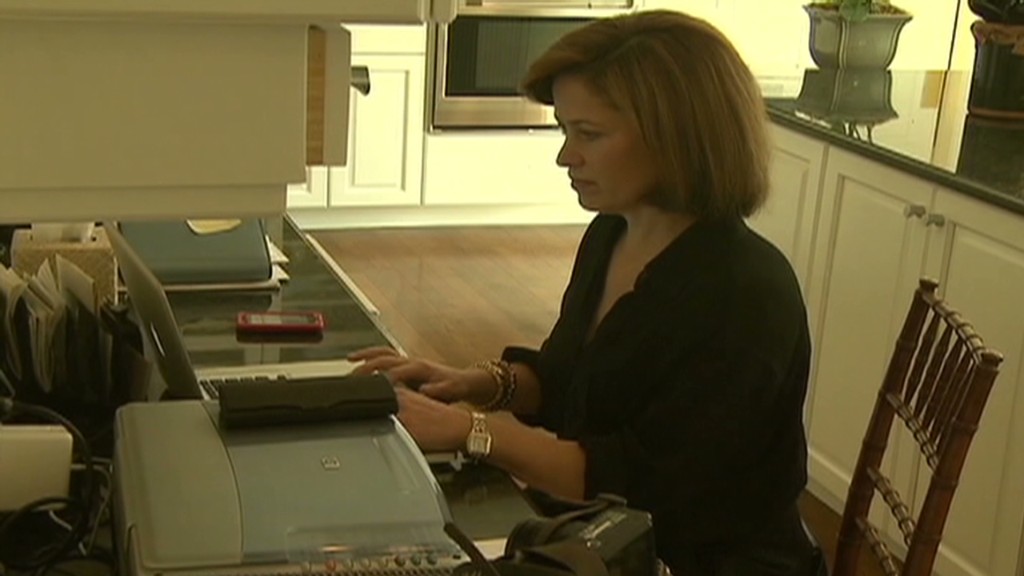 In contrast, U.S. respondents expect their savings to last 14 years out of a 21-year retirement, leaving a shortfall of 33%. That's the same proportion as in India, where workers expect to retire for only 15 years.
Western respondents tended to favor short-term savings goals like vacations, while those in Asian economies were more focused on long-term retirement, the report found.
Nearly a third of respondents expect to rely on the state for their main source of income, but with government spending being cut and the population aging -- the number of people over the age of 65 is expected to increase by one billion by 2050 -- most have only two options: Work longer or save more.