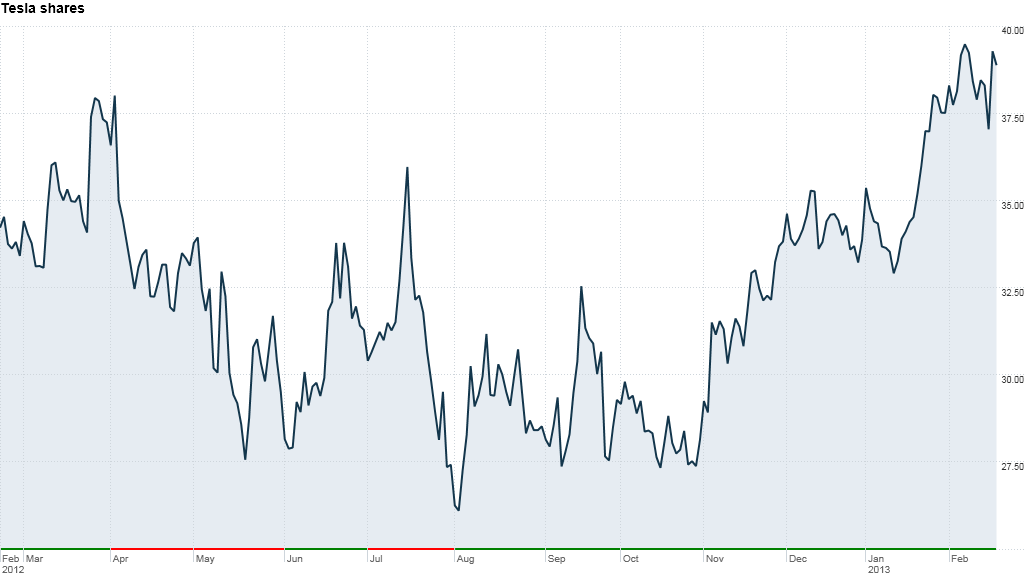 Tesla says its losses will soon be in the rear-view mirror, but the electric-car maker isn't there yet.
Tesla (TSLA) reported a loss of roughly $75 million for the fourth quarter on Wednesday, or 65 cents a share, wider than analysts had predicted. Sales came in slightly ahead of estimates at $306 million, but that wasn't enough to keep shares from sinking nearly 10% in midday trading Thursday morning.
Analysts surveyed by Thomson Reuters projected that the company would post $298 million in sales and a loss of 53 cents a share.
Tesla executives struck an optimistic note Wednesday, however, saying the company expects to generate a slight profit for the current quarter, with production improving and capital expenditures decreasing.
"Due to an enormous amount of hard work by a really dedicated group of people at Tesla, we're going to be profitable, and I think that's a pretty big deal," CEO Elon Musk said in a call with analysts.
Related: Test Drive: DC to Boston in a Tesla Model S
Tesla has "concluded the majority of our investment" in its factory and in the tooling of its signature Model S, an all-electric plug-in luxury car, executives said in a letter to shareholders Wednesday.
"The production line is in place, so I think they're going to concentrate on execution and profits as they progress toward their next-generation car in the next few years," said Ben Schulman, an analyst with Pacific Crest Securities.
Analysts expect Tesla to post a modest full-year profit in 2013.
Tesla has been in the headlines recently after a negative review of its new Model S in the New York Times earlier this month sent shares sinking.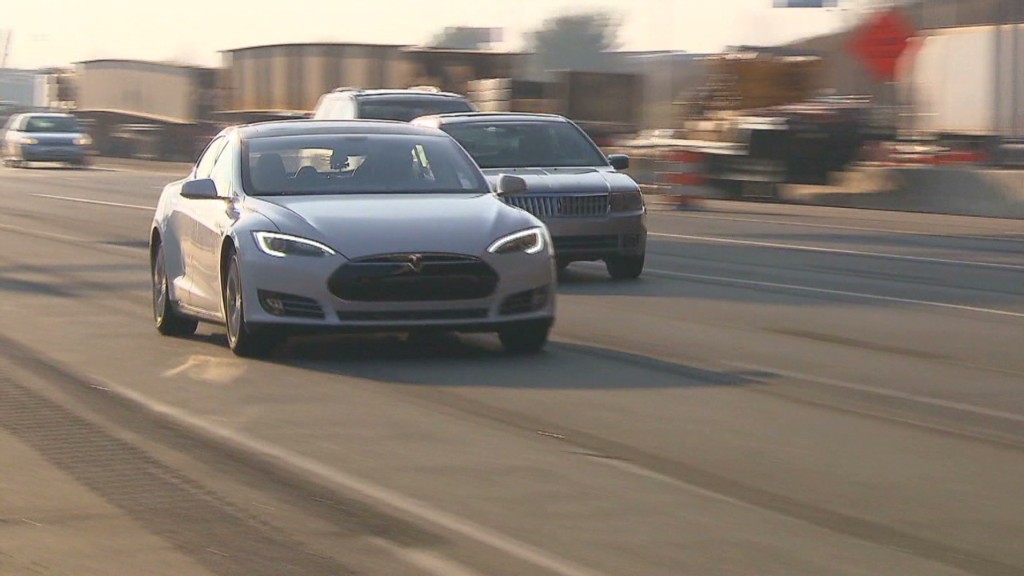 Writer John Broder said the battery in his Model S drained more quickly than expected in cold weather during a recent trip up the East Coast, forcing him to turn down the heat in the car and, eventually, get towed to the nearest charging station.
Musk fired back, alleging that Broder falsified aspects of the article. The review came at a sensitive time for Tesla, which has struggled to hit delivery targets amid continuing challenges with its technology.
Musk was more subdued during Wednesday's analyst call, acknowledging that "for a long-distance trip right now, depending upon where you are in the country, a little bit of extra planning is needed."
"We have a bunch more superchargers that are going in to the East Coast and across the country," Musk said. "We really want to get to the point where you don't have to think about it, and I think we're very close to that point."
The Model S has met critical acclaim elsewhere in the media, garnering "Car of the Year" honors in 2012 from both Motor Trend and Automobile Magazine.