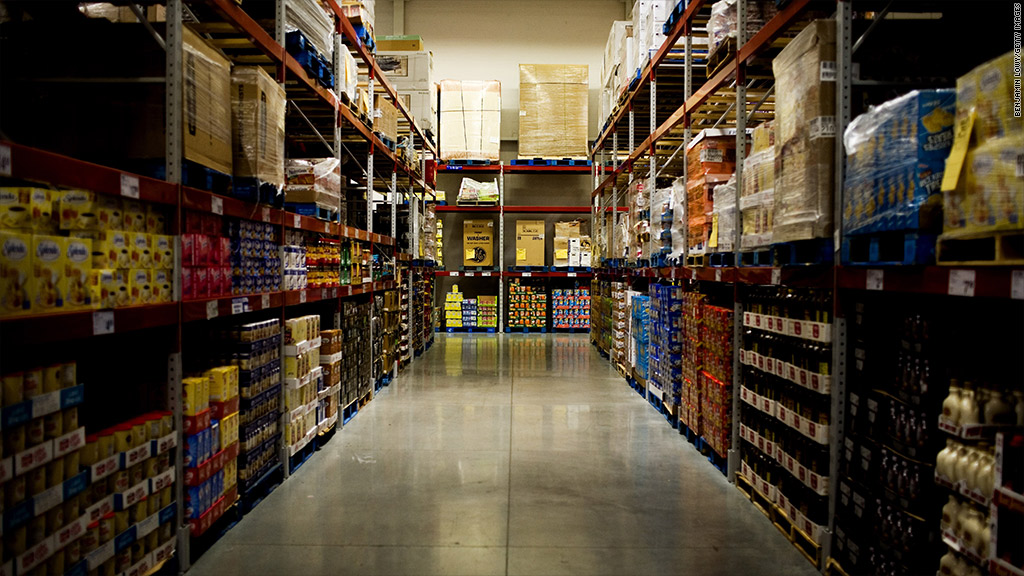 Wal-Mart's warning that stores are starting to experience a slowdown raises question on its impact on its vast network of suppliers.
On Thursday, the nation's largest retailer said the payroll tax hike and delay in income tax refunds had hurt sales in the last two weeks of January. February sales were also impacted.
Some experts say Wal-Mart (WMT) suppliers should be worried.
"Soft months set up ripple effects through the supply chain," said David Hyatt, a professor of supply chain management at the University of Arkansas' Sam M. Walton College of Business. "When such a big player has a soft month, it has a big effect on the whole system."
For now, Wal-Mart sought to calm its network. Its chief financial officer Charles Holley said the stores have not yet changed any orders with suppliers.
Related: Wal-Mart's double whammy pressures stock
Retail experts are expecting February to be a softer month across the board, since Americans have recently been slammed with higher costs while also taking home less pay.
The price of gasoline has also increased more that 13% in the last month alone, and most of the country's 160 million workers are seeing smaller paychecks since the payroll tax cuts expired last month.
Workers earning the national average salary of $41,000 are receiving about $60 less each month.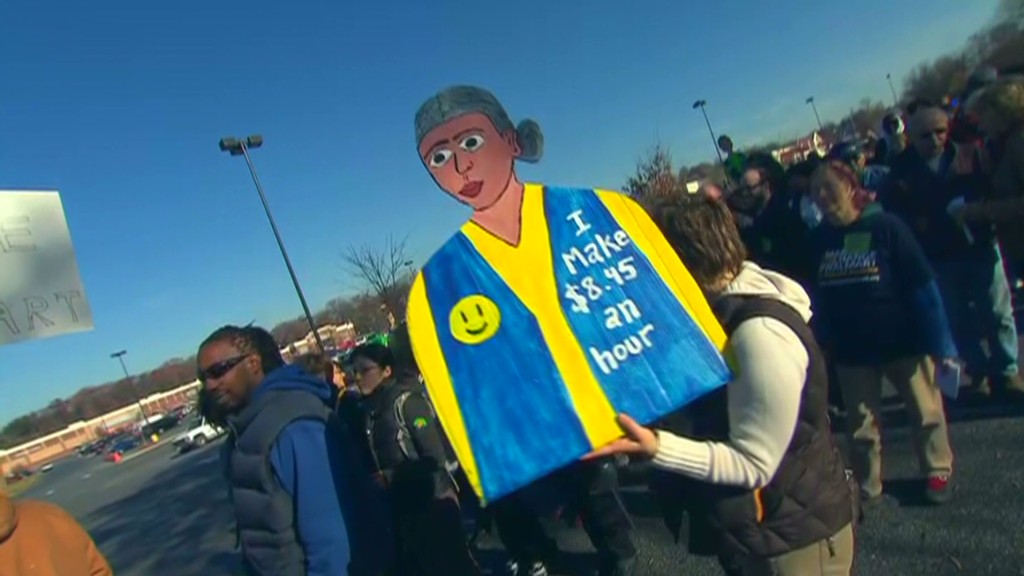 John Lawrence, an analyst at Stephens Inc., said Wal-Mart's customer base -- low-end to mid-scale shoppers -- is tapped out.
"This really eats away at discretionary spending, so people aren't going out and buying the TVs or the pair of jeans," he said. "There is no question that that stuff backs up in the supply chain."
Wal-Mart is better equipped at handling this sort of issue, said Kevin Sterneckert, vice president of research on the consumer value chain at Gartner. He said Wal-Mart's suppliers use a system that allows them to check in real time how their items are selling in each store.
"If there was a slowdown in a certain item or category, vendors know long before Wal-Mart would respond in the supply chain and change an order," he said. "If there is a softer period for particular merchandise, vendors are fully aware and can respond quickly by adjusting production."
Sterneckert said this system kept Wal-Mart from having a huge amount of overstock even during the depths of the recession.
Related: Wal-Mart, the $200 billion grocer
But just because suppliers can quickly adjust to changing demand doesn't mean they won't be hurt by it.
"It is very difficult for suppliers to adjust," said the University of Arkansas' Hyatt. "Their numbers get off. It messes with inventories. All this turbulence makes it hard for planning."