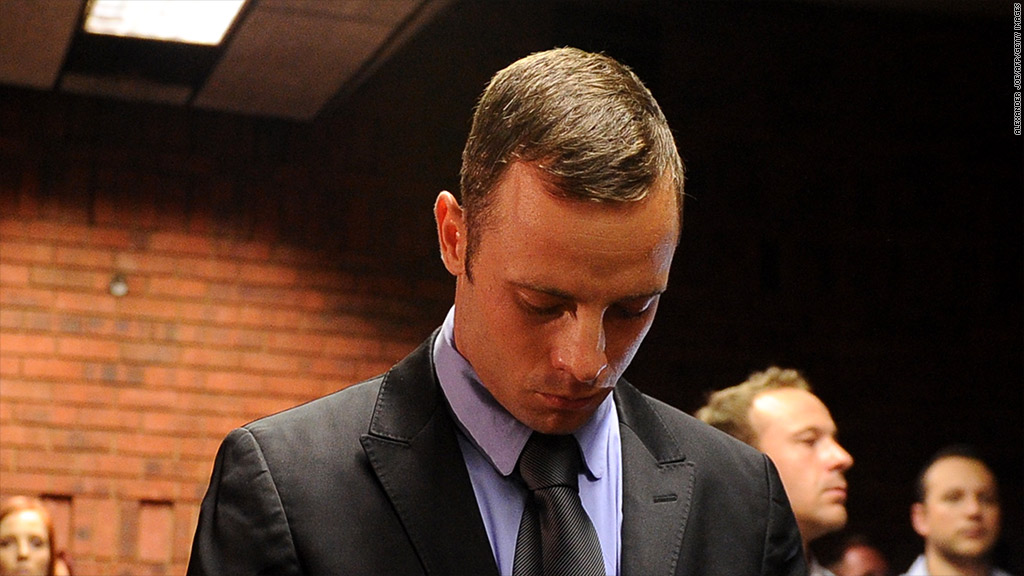 Nike has suspended its endorsement deal with Oscar Pistorius, the Olympic athlete charged with murdering his girlfriend at his home in South Africa.
"Nike has suspended its contract with Oscar Pistorius. We believe Oscar Pistorius should be afforded due process and we will continue to monitor the situation closely," Nike said in a statement posted on its website late Wednesday.
Pistorius competed in the 2012 Olympics despite having both his legs amputated as a child. He is known as the "Blade Runner" because he walks and runs on carbon fiber prosthetic legs shaped like blades.
He has maintained his innocence since the Feb. 14 shooting that killed Reeva Steenkamp, his model girlfriend, saying he mistook her for an intruder. But he was charged with murder the day after the shooting.
Pistorius had been getting about $2 million annually in endorsement deals, according to published reports. Eyewear maker Oakley, his other major sponsor, has already suspended its deal with him, according to reports.
Nike's campaign with Pistorius, which started soon after his 2012 Olympic appearance, is particularly bad public relations for the company as it refers to him as "the bullet in the chamber."
He first appeared in a 2008 Nike commercial, a spot that also included cyclist Lance Armstrong. Nike ended ties with Armstrong after evidence emerged that he had used performance-enhancing drugs to win seven Tour de France titles.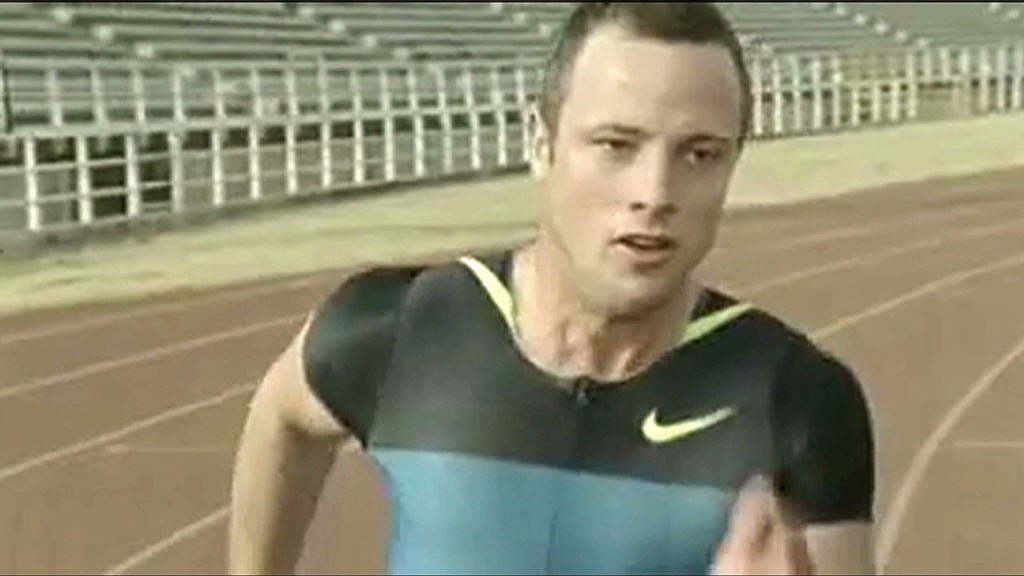 But Nike has been slow to cut ties with disgraced athletes. The day of the shooting it issued a statement extending its sympathy but saying it wouldn't comment because it was a police matter. It initially stood by Armstrong, even as the anti-doping authorities accused him of cheating and moved to strip him of his titles.
It also kept its endorsement deal with Kobe Bryant while he faced sexual assault charges. It was the first major company to strike a sponsorship deal with Michael Vick after the football star got out of prison for staging dog fights. And it has stood by golfer Tiger Woods during his sexual infidelity scandal that chased away other major sponsors including PepsiCo's (PEP) Gatorade, General Motors (GM) , Procter & Gamble's (PG) Gillette razors and AT&T (T).
Nike (NKE) spends far more than any other company on sponsorship deals. Its most recent filings with the Securities and Exchange Commission show it is committed to $3.8 billion in future endorsement deals.