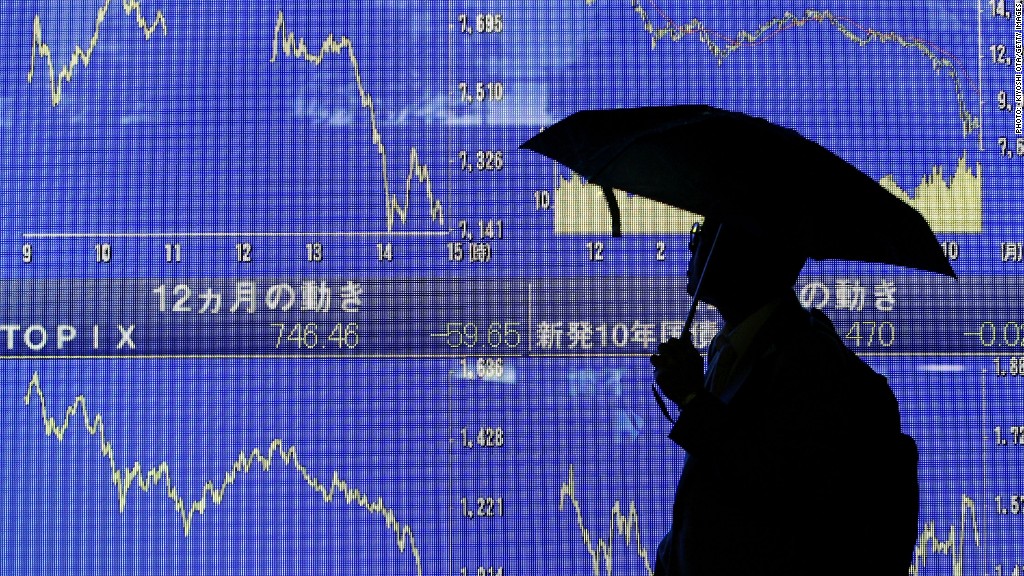 World markets retreated Tuesday as a big vote for anti-austerity parties in Italy's elections left the eurozone's third biggest economy in political deadlock, sparking fears of a revival of the region's debt crisis.
European stock markets were sharply lower, led by nearly a 5% plunge on Italy's index of leading shares. Italy's borrowing costs increased, as the yield on its 10-year bond moved toward 5%, triggering similar moves in weaker eurozone states such as Spain and Portugal. The euro was little changed against the dollar to just above $1.30 after being lower earlier in the day.
Final results showed the center-left coalition of Pier Luigi Bersani winning by a very slim margin in the lower house of parliament but unable to control the Senate after a strong showing by former Prime Minister Silvio Berlusconi and a protest movement led by comedian turned politician Beppe Grillo.
Mario Monti, the former head of a technocrat government which steered Italy through the worst of the eurozone crisis last year, trailed badly in fourth place.
"Italy's election looks set to deliver some of the worst-case outcomes that markets had feared but had largely ruled out as unlikely," noted Shahab Jalinoos, a strategist at Swiss bank UBS.
The rejection of Monti's policies and the surge in support for Grillo's anti-austerity party has left Italy without an obvious governing coalition.
"This presents clear dangers to Italian asset markets, especially the government bond market, and by extension to the euro. It could now take many days for the political dust to settle, and even a re-run of the election cannot be ruled out," Jalinoos added.
Asian markets were also weaker. The Hang Seng in Hong Kong fell 1.3%, while the Nikkei in Tokyo dropped 2.3% and the Shanghai Composite lost 1.4%
Related: CNN coverage of the Italian election
Investors are concerned that gridlock in the Italian Senate could undermine the progress Italy has made in overhauling its troubled economy.
U.S. markets rallied Tuesday as positive readings on housing and consumer confidence overcame any investor worries about warnings from Federal Reserve Chairman Ben Bernanke, who testified before Congress that planned federal budget cuts set to take effect this week would be a burden to the economy.
Italy's political system encourages the forming of alliances, and a broad coalition between Bersani and Berlusconi could still emerge, although many would doubt its stability after Berlusconi withdrew from a similar pact last year, triggering Monti's resignation as prime minister.
If voters delivered one message, it is that they are largely opposed to austerity policies, exposing the country to questions about its commitment to fiscal consolidation.
Related: What's at stake in Europe's elections
Markets had hoped Italian voters would give Bersani a clear mandate to pursue the reforms started by Monti, possibly including the economics professor's party in a coalition.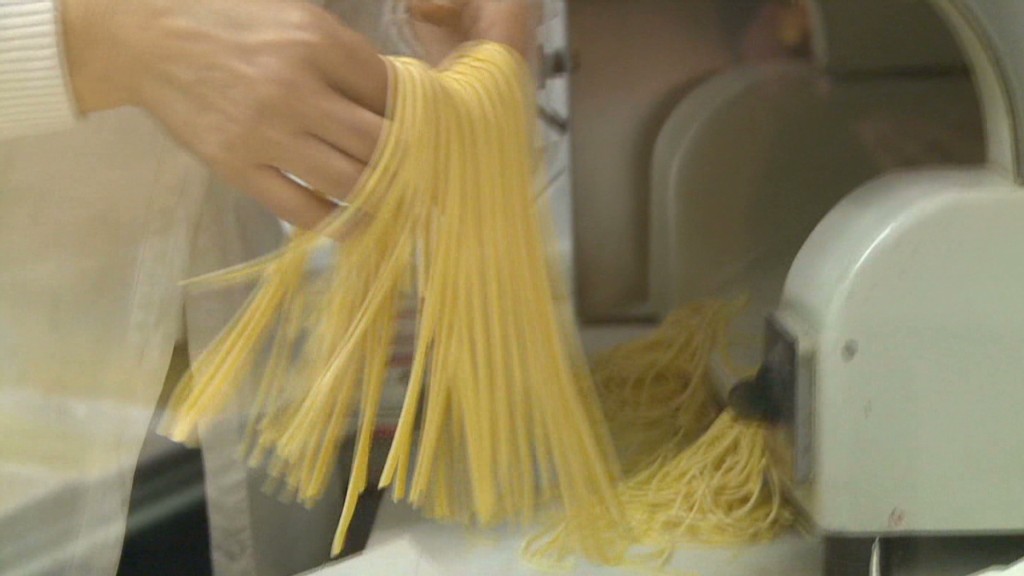 The scale of the challenge awaiting the next government should not be underestimated, and any coalition could face opposition from within its own ranks to more radical structural reforms.
"Elections are more problematic than market scares or sentiment shifts as they can't be undone by printing money," Steven Englander, a currency strategist at CIti, wrote in a research note.
Italy's economy has stagnated for years, and suffered the biggest contraction of any G7 nation in 2012 -- it shrank by 2.2%. Last week, the European Commission said it would contract by a further 1% this year, double the rate it had previously forecast.
At the same time, Italy has to service debts of two trillion euros, the eurozone's second biggest debt mountain -- relative to the size of the economy -- after Greece. That costs some 5% of gross domestic product -- or about 100 billion euros --- each year and as the economy shrinks, the government has to retain an ever greater share of national income to pay for it.
Unemployment will rise to 11.6% in 2013, according to the European Commission, and then 12% next year.