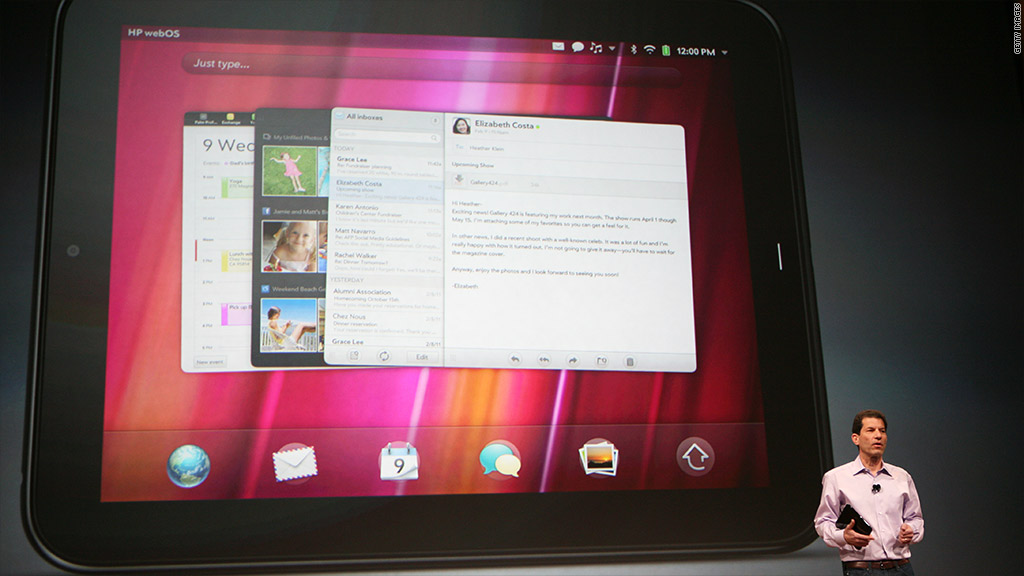 It's aliiiiiiive. LG Electronics is buying webOS, the software that Hewlett-Packard left for dead after buying Palm and abandoning its operating system just one year later.
LG is buying all of the assets associated with webOS: the source code, engineering talent, patents, and more. It plans to use the software in its smart TVs. Financial terms of the deal were not disclosed, though a press release said neither company expects the deal "to have a material impact" on its financials.
HP (HPQ) certainly won't miss webOS, which it acquired in 2010 when it bought the ailing Palm for $1.2 billion. Palm's webOS was innovative and well-respected, but its Pre and Pixi smartphones failed to take off with buyers.
HP swore it would be "doubling down" on webOS, but that's not what happened. Instead, webOS fell prey to issues at HP during the troubled reign of Leo Apotheker. In August 2011, a few months after taking the CEO, Apotheker made massive changes that included bad news for webOS.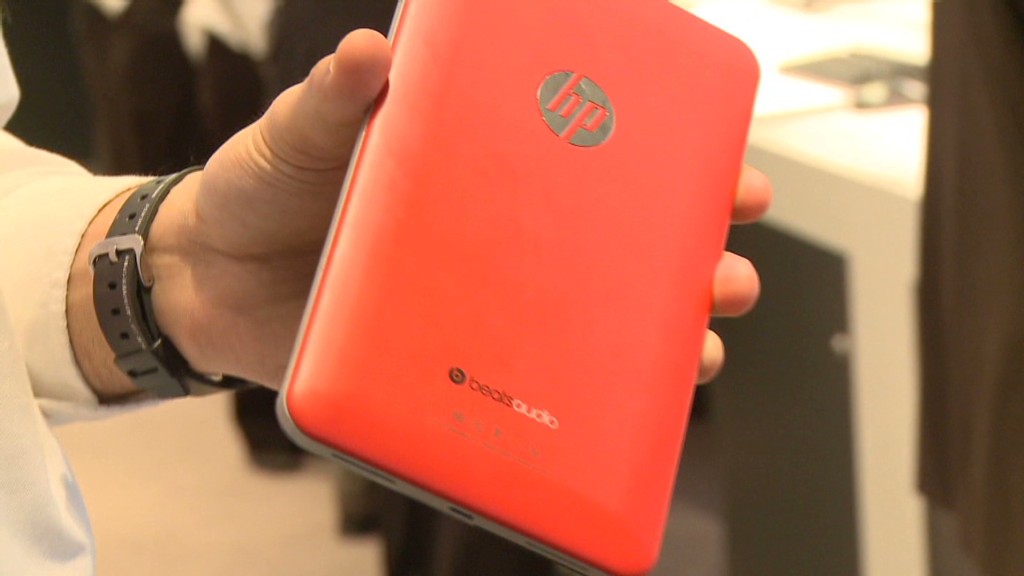 HP killed off its webOS-based TouchPad tablet after just 49 days on the market. The company also pulled the plug on its entire webOS smartphone line, saying none of its webOS products reached the company's internal sales targets.
That appeared to kill webOS altogether, but the LG purchase revives the platform -- though not necessarily as mobile software. In the press release announcing the deal, LG focused on using webOS only in its Internet-connected TVs. WebOS staffers will join a new "LG Silicon Valley Lab," which will focus on research and development.