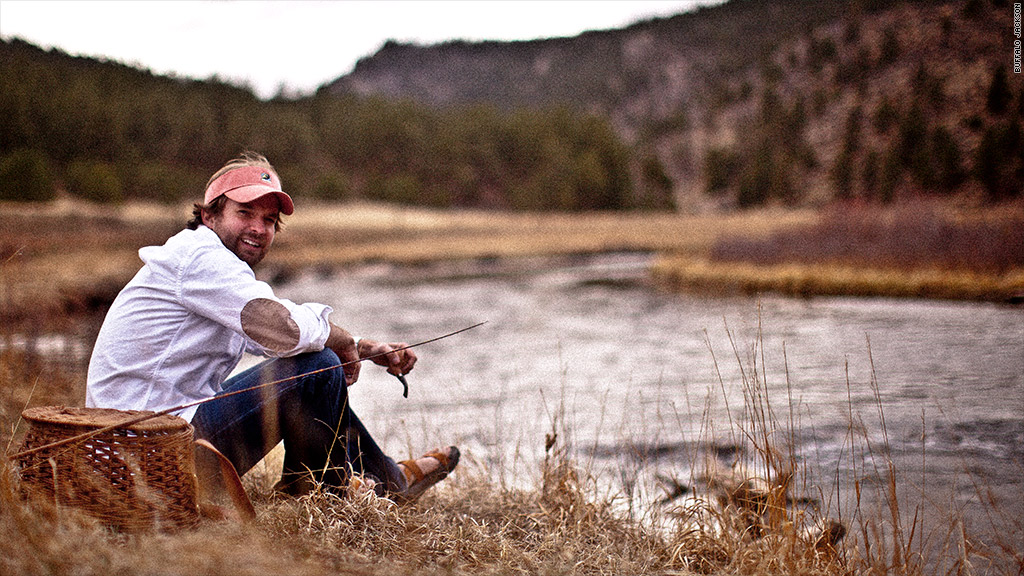 Xan Hood's small clothing company relies on seven workers -- but not a single one is on his full-time payroll.
He's got two artists, two accountants, a photographer, a web consultant and a customer service representative -- and they are all freelancers.
If they were on Hood's payroll, their combined salary would probably have cost him $300,000 last year. Instead, he paid closer to $30,000.
His cash-strapped startup, Buffalo Jackson in Charlotte, N.C., doesn't need them working full-time. At this point, there just isn't enough work to do.
"We need to be efficient and resourceful with the little we have," Hood said.
Related: Pot dealers get slammed by taxes
Relying on freelancers saves him time and money in all sorts of ways. There's less government paperwork. He doesn't have to pay the federal payroll tax that funds Social Security and Medicare, 7.7% of workers' wages.
And there are no worries about North Carolina's unemployment insurance rate, which ranges between 1.2% and 6.8% of employee salaries. Even with just a few employees, these taxes can quickly add up to thousands of dollars a year.
"That's how we've kept our company lean and mean," Hood said. "I'm watching every dollar coming in or out of the company."
Buffalo Jackson, which designs clothes and contracts with manufacturers to produce them, is expanding quickly and might make $1 million in revenue this year. But Hood, who pays himself a small salary, still says his enterprise is in "survival mode."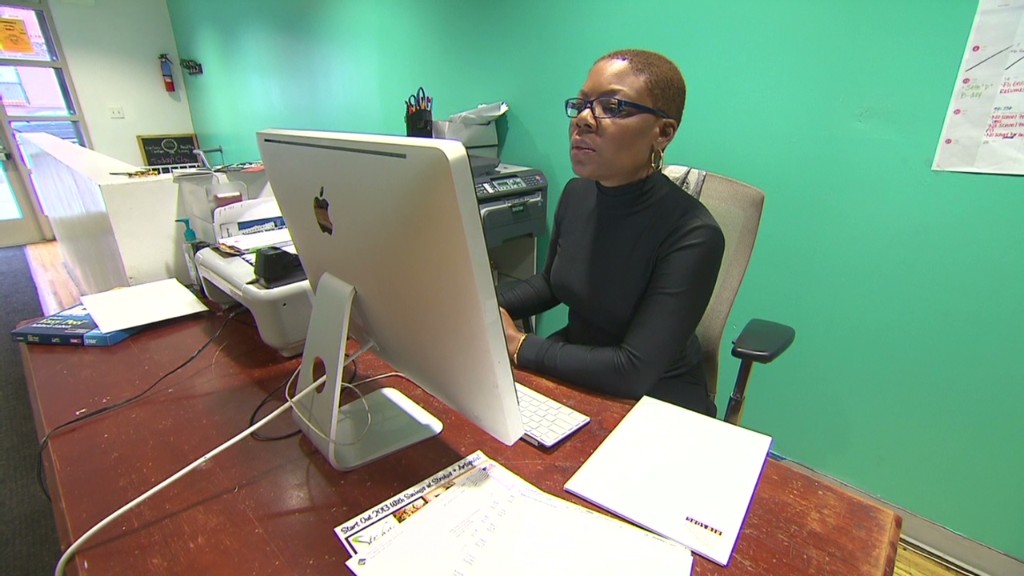 Buffalo Jackson is part of the boom in temporary work. After all, why take on the cost and risk of hiring an employee if you can get one without strings attached?
Some business owners are heading to online platforms, like Buffalo Jackson did with Elance, where they find freelancers who bid on jobs. Others avoid hiring an employee directly by paying a staffing agency to do it for them.
Both options are growing in popularity. On Elance alone, more than 1.6 million U.S. jobs have been posted since mid-2011. Labor Department statistics show that the number of workers provided by temp agencies has more than doubled since 1990.
Employees end up with temporary or unstable jobs, a classification known as "contingent workers" that makes up about a third of the workforce, according to the Government Accountability Office.
But it's not necessarily a raw deal.
Related: India's luxury chocolate craving
Melissa Simpson turned to Elance after a car crash left her unable to lift heavy loads at her retail clothing job. The mother of five in Colorado Springs, Colo., searched for administrative office work she could do from home. Her first gig was with Buffalo Jackson, where she now takes customer orders and answers phone calls.
"I enjoy having time with my family and a flexible schedule," she said. "It's been a lifesaver."
Lately, though, Simpson has entered something of a gray area. She's been working 30-hour weeks, sometimes more during the holidays.
Hood said he's now faced with a decision: keep Simpson as a freelancer or move her onto his payroll. He's not sure he's ready for the additional duties of a manager -- or whether it's even necessary.
"The next stage in our company is taking ownership of responsibilities of a traditional workplace," he said. "But I'm not at the point where I want people to be depending on us as a source of hours every month."
Simpson, however, welcomes the idea.
"It would give me a sense of stability," Simpson said. "I would feel so much more a part of his company."