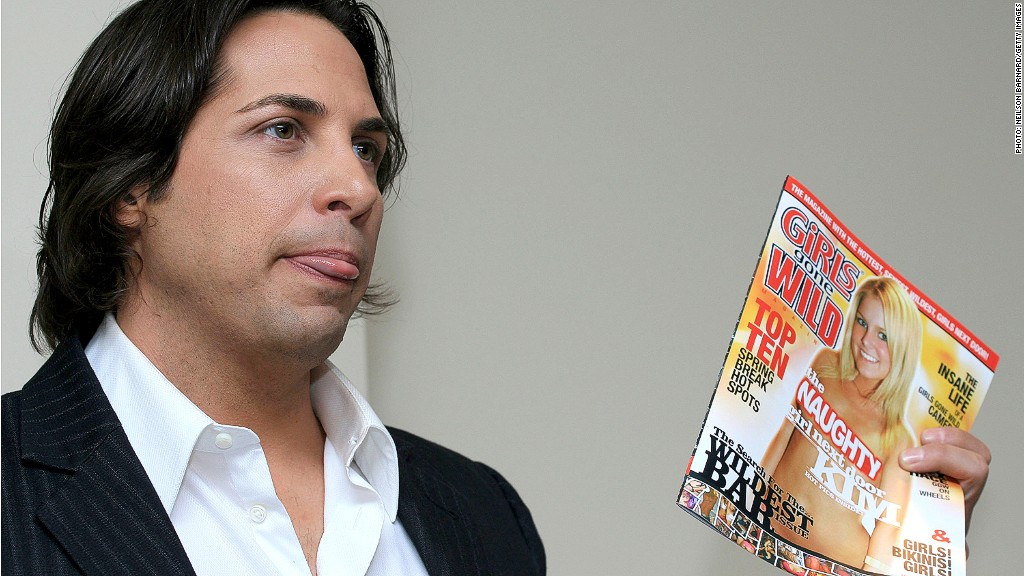 Girls Gone Wild, the softcore video empire founded by Joseph Francis, has filed for bankruptcy after accruing millions of dollars in debt, mostly to casino mogul Steve Wynn.
The various incarnations of Girls Gone Wild, including GGW Brands LLC, GGW Direct LLC, GGW Events LLC and GGW Magazines LLC, filed for Chapter 11 bankruptcy protection Wednesday in U.S. Bankruptcy Court for the Central District of California in Los Angeles.
In documents filed with the court, GGW manager Chris Dale said the company has less than $50,000 in assets and fewer than 50 creditors. The debtor checked the box claiming "there will be no funds available for distribution to unsecured creditors."
The biggest claim was for $10.3 million from Wynn Las Vegas. Total debts exceed $16 million.
GGW's attorney Robert Yaspan did not immediately answer a message from CNNMoney to comment on reports that Francis is trying to avoid a multi-million lawsuit from Wynn, the chairman of Wynn Resorts Ltd. (WYNN)
Judge Sandra Klein is presiding over the case.
Pimps hit social networks to recruit teen girls
Francis made his fame by convincing drunk women to take off their clothes and kiss each other on camera. The Girls Gone Wild website was still up Thursday, replete with not-safe-for-work photos of nude and partially nude women.
This is only the latest of Francis' legal problems. which include income tax battles, a lawsuit from former prostitute Ashley Dupre, and a multi-million dollar fine for failing to comply with laws protecting underaged women.