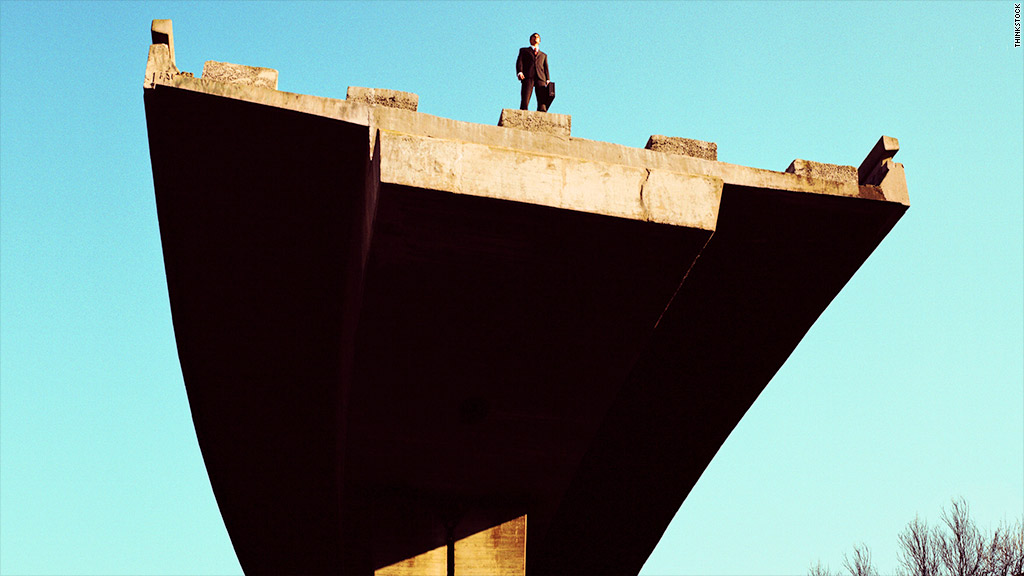 Washington hates wasteful spending, but hasn't been able to get rid of it.
Almost every year in the last decade, both Presidents Obama and George W. Bush have identified redundant, bloated or useless programs and departments to be cut from the federal budget. And lawmakers have mostly ignored them.
Last year, the president proposed 210 cuts to save $24 billion in a year, which included eliminating a redundant Air Force satellite system and an entire fleet of C-27J cargo airplanes that the Pentagon didn't need.
Similarly, both Presidents Bush and Obama wanted to pull funding for a non-essential agriculture program that made digital versions of public TV broadcasts for a rural audience. The funding still continues.
Indeed, Congress doesn't have a great record on small cuts shown to be wasteful.
More often, they make such spending worse, said Ron Bonjean, a political consultant who worked for both former House Speaker Dennis Hastert and former Senate Majority Leader Trent Lott.
In 2011, for instance, Obama suggested scrapping Voice of America's radio broadcast in China, because studies showed few people were listening. But House Republicans wanted to send the program an additional $14 million to keep it on air.
"The challenge here is that one man's trash is another man's treasure," said Bonjean of Singer Bonjean Strategies. "While some of (the spending) may sound or look ridiculous, there's always a member of Congress defending it."
More recently, one reason why Congress has failed to slash such spending is because it has not passed an official budget in the last four years. Instead, Congress has resorted to passing short-term funding measures, often waiting until the very last minute.
"Right now, we have budget-making by crisis, and it has to be a major crisis, like a debt ceiling or a government shutdown," said Patrick Lester, fiscal policy director for the Center for Effective Government, a watchdog group.
The next short-term budget fix will expire March 27.
Now, allegations are flying from both sides of Congress blaming the other for not finding a better way to trim deficits than the blunt, across the board spending cuts scheduled to take effect Friday.
House Republicans say scrubbing spending is key to stopping the budget cuts. They have passed several proposed budgets over the past few years that drastically slash all kinds of spending but they have failed to clear the Democrat-controlled Senate.
Related: Budget cuts: I'm losing my job next week
In the public eye, wasteful spending is synonymous with the kind of "earmarks" that lawmakers have in the past tucked into the budget to pay for pet projects that benefit their own districts.
The ultimate symbol of pork-barrel spending came to light in 2005 during the Bush administration, when former Republican Sen. Ted Stevens tucked $223 million into the budget for a bridge in Alaska to connect the town of Ketchikan to Gravina Island, population 50. Mounting criticism over the bridge pushed House Republicans to pull the bridge's funding from the budget.
Congress got rid of earmarks in 2011, though most insiders believe that lawmakers will find other ways to spend on pet projects.
In recent years, the White House has launched its own campaign to cut wasteful spending. But without Congress, the president's power is limited to working around the edges, such as cutting duplication within agency budgets.
When contacted, the White House budget office pointed to a 2012 report on its progress cutting wasteful spending, which included shutting down 100 data centers, digital warehouses that can waste energy, and selling $3 billion worth of unused federal real estate.
But Republican Sen. Tom Coburn wants more. He sent a letter to the White House on Tuesday, saying officials can stop federal furloughs by getting rid of duplicate jobs at some 1,362 programs that were identified by the U.S. Government Accountability Office.
"During a time of budget cuts, it is irresponsible to pay two or more people to do the same job," wrote Coburn, an Oklahoma Republican in the letter.