Feeling poorer?
Americans saw their income drop so dramatically in January that it marked the deepest one-month decline in 20 years.
Personal income decreased by $505.5 billion in January, or 3.6%, compared to December (on a seasonally adjusted and annualized basis). That's the most dramatic decline since January 1993, according to the Commerce Department.
It's something of a combination of one-time events, though.
Monthly income was unusually high in December because companies paid out early dividends to avoid upcoming tax hikes. Companies like Wal-Mart (WMT), Oracle (ORCL), and Costco Wholesale Corp paid special dividends to their shareholders at the end of 2012, instead of waiting until 2013.
In doing so, they helped their high-income shareholders (individuals earning at least $400,000 a year, or married couples earning $450,000) avoid paying higher taxes on their gains. In their last-minute fiscal cliff deal, lawmakers decided to raise dividend tax rates for high-income households from 15% to 20%.
The payroll tax cut's expiration also played a role in January's drop, because most workers have to pay 2 percentage points more in taxes this year. The Commerce Department's "personal income" calculation subtracts out individuals' contributions to government social insurance programs like Social Security, which are funded by the payroll tax.
Excluding those special factors, the Commerce Department estimates that after-tax income actually increased 0.3% in January.
Related: Spending cuts: When they'll really bite
Meanwhile, economists are closely watching consumer spending, which accounts for about two-thirds of the U.S. economy.
They're waiting to see how the payroll tax hike will affect the broader recovery.
Spending increased $18.2 billion, or 0.2%, in January. Some economists, like Chris Christopher, Jr. of IHS Global Insight, called that "anemic" and pointed to weak retail sales at low-end and mid-tier retailers as proof that consumers are being squeezed.
The payroll tax cut "hurt many Americans where it counts -- in their pocket books," he said.
Wal-Mart, the nation's largest retailer, said its late January and early February sales have been slow, which it blamed on higher payroll taxes, delays in income tax-refund processing, and higher gas prices.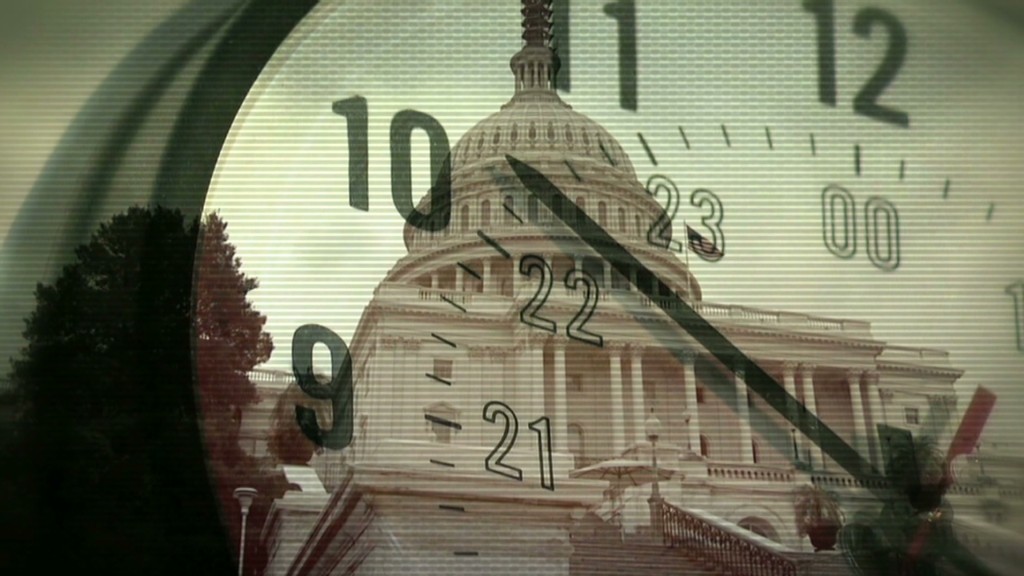 Economists think that rising gas prices in February could cut into consumer spending temporarily. Gas prices rose 10% in February, according to AAA, but are expected to fall in coming weeks.
All of that said, consumers are benefiting from a housing recovery and rising stock prices. The Consumer Confidence Index rose in February, showing that Americans are more upbeat about the economy than they have been in two months.
They're not able to save much, though. On average, people saved about 2.4% of their disposable income in January, down from 6.4% in December. That marks the smallest saving rate since November 2007.