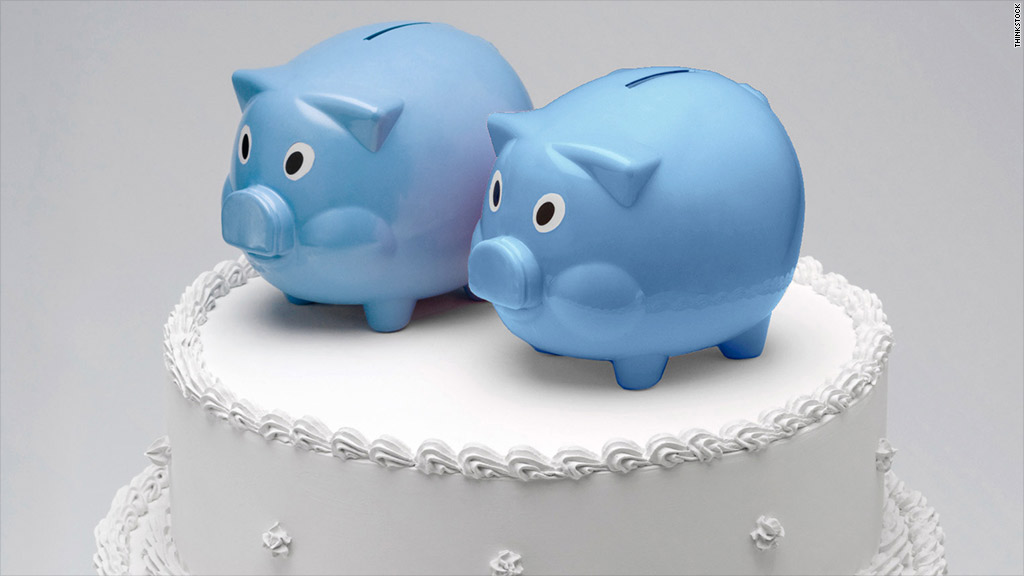 Gay, lesbian, bisexual and transgender investors are largely optimistic about their financial futures, but many don't realize just how much extra money same-sex couples pay because the federal government doesn't recognize gay marriage.
Two-thirds, or 66%, of LGBT investors are optimistic about their financial futures, compared to just half of the overall adult population, according to a Wells Fargo survey of more than 1,000 respondents. Meanwhile, 59% of LGBT investors say they are comfortable financially, compared to 51% of the overall adult population.
"The advancements the LGBT community has made in the last five to six years -- and especially the last couple of years -- have led to a higher degree of optimism," said Kyle Young, a financial advisor and vice president for Wells Fargo Advisors. "But there's a lot of misinformation and uncertainty about what [same-sex] couples can and can't do from a financial planning standpoint."
Related: Same-sex couples denied thousands in Social Security
Because of the Defense of Marriage Act, a 1996 law that defines marriage as solely between a man and a woman, same-sex couples are currently unable to receive more than 1,000 federal benefits. Among the disadvantages: they can't file their taxes jointly, owe more in estate and gift taxes and don't qualify for spousal Social Security benefits.
Yet the survey revealed a lack of awareness concerning the financial repercussions of the law.
Only a little over half of LGBT respondents realized that same-sex couples don't receive spousal Social Security benefits, Wells Fargo found. And just 36% knew that same-sex couples are taxed differently on assets (including real estate, life insurance and retirement savings) transferred upon the death of a spouse or partner. While heterosexual spouses are exempt from estate tax when a spouse dies, surviving same-sex spouses must pay a 45% tax on assets over $5 million.
Related: 'What legalizing gay marriage means for our money'
This confusion is often a result of the false sense of security that state-level marriages, domestic partnerships and civil unions can create for same-sex couples, said Young.
"After years and years of no relationship recognition, the fact that you now have some recognition [with more states legalizing marriages, civil unions and domestic partnerships], some people misunderstand what that really means and think they have the full benefits of marriage," said Young.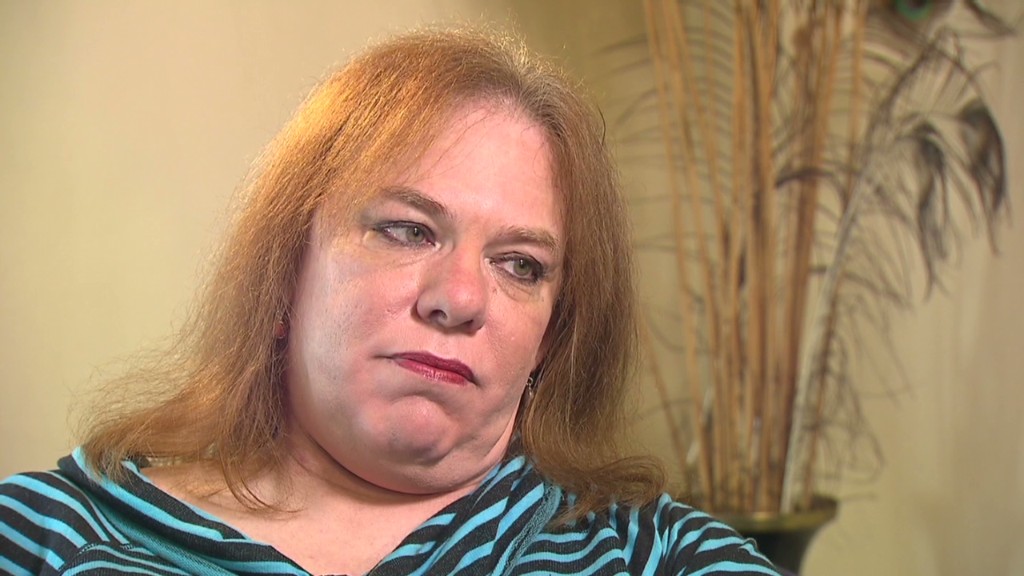 Some of the confidence within the LGBT community may therefore be "misguided," and would be lower if there was more understanding and awareness about the different financial issues that arise for same-sex couples due to DOMA, said Young.
But on the other hand, a certain amount of optimism is justified given the growing momentum behind the gay rights movement over the past year -- especially with the Supreme Court's decision to rule on the constitutionality of DOMA for the first time this summer.
Related: Gay marriage case - the financial benefits at stake
In late February, the Obama administration filed a legal brief with the Supreme Court in support of gay marriage, and a group of prominent Republicans even called on the court to overturn DOMA. In addition, dozens of large, national corporations including Apple, Facebook and Morgan Stanley also urged the court to legalize gay marriage.
A high 92% of respondents in Wells Fargo's survey believe that they will be granted the same financial rights as opposite-sex married couples within their lifetime, with 43% believing this will happen in the next three years.