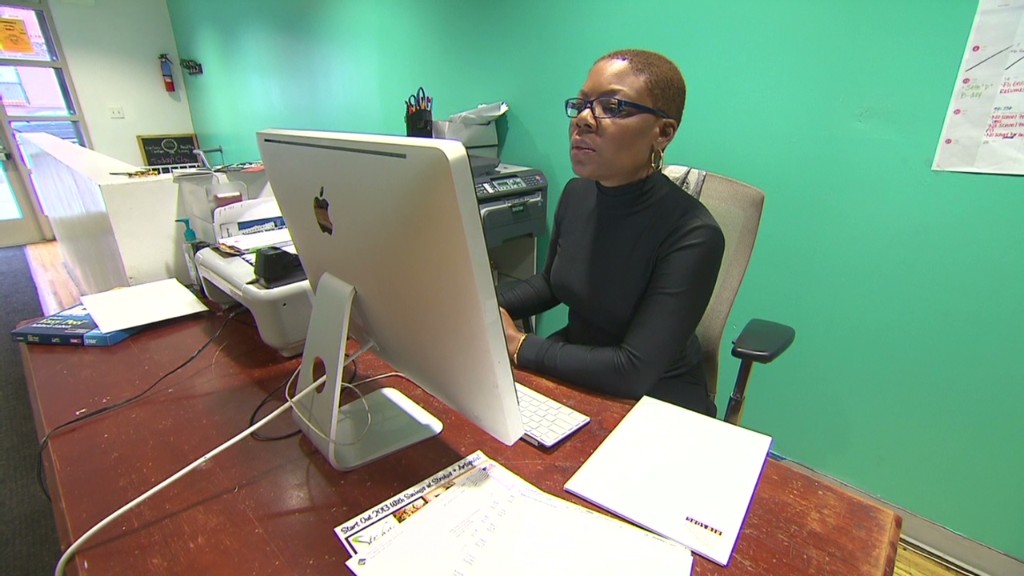 When Debbie Bruister buys a gallon of milk at her local Kroger supermarket, she pays $3.69, up 70 cents from what she paid last year.
Getting to the store costs more, too. Gas in Corinth, Miss., her hometown, costs $3.51 a gallon now, compared to less than three bucks in 2012. That really hurts, considering her husband's 112-mile daily round-trip commute to his job as a pharmacist.
Bruister, a mother of four, received a $1,160 raise this school year at her job as an eighth-grade computer teacher. The extra cash -- about $97 a month, before taxes and other deductions -- isn't enough for her and her husband to keep up with their rising costs, especially after the elimination of the payroll tax break. Its loss shrunk their paychecks by more than $270 a month.
"If you look at how much prices are going up, you get in the hole really quick," Bruister said. "It's a constant squeeze."
In the wake of the Great Recession, millions of middle-class people are being pinched by stagnating incomes and the increased cost of living. America's median household income has dropped by more than $4,000 since 2000, after adjusting for inflation, and the typical trappings of middle-class life are slipping out of financial reach for many families.
Families with young kids are struggling to afford childcare and save for the ever-climbing costs of college. Those nearing retirement are scrambling to sock away funds so they don't have to work forever. A weak labor market means that employed Americans aren't getting the pay raises they need to keep up -- especially with big-ticket items such as health care eating away at their paychecks.
Economists say it boils down to two core problems: jobs and wages. The traditional "middle-class job" is disappearing.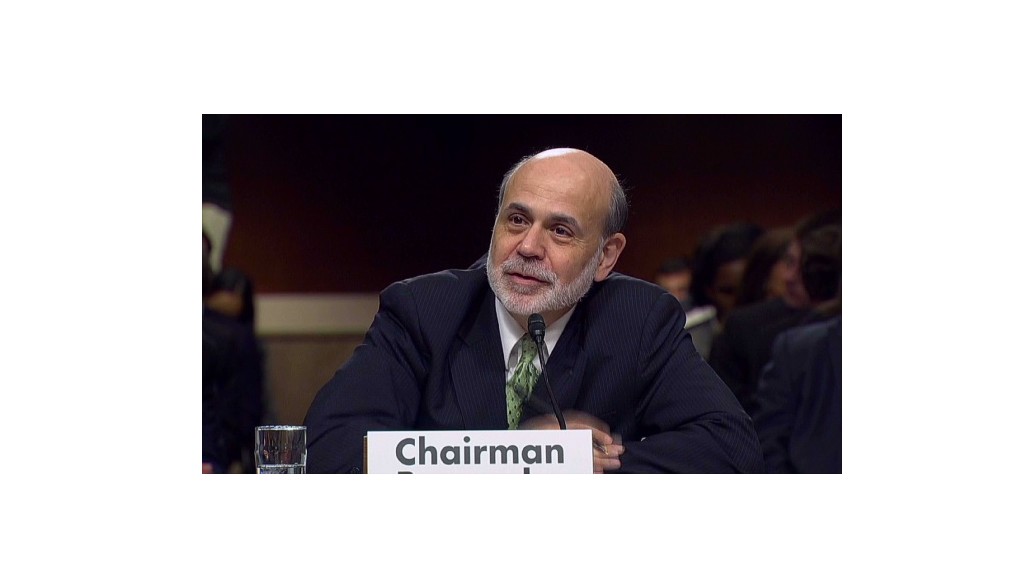 Mid-wage occupations such as office managers and truck drivers accounted for 60% of the job losses during the recession, but only 22% of the gains during the recovery, according to a National Employment Law Project analysis of Labor Department data. Low-wage positions, on the other hand, soared 58%.
Uncertainty and insecurity are weighing down the middle class, even those who haven't had a break in employment. More than 40% of those surveyed in a recent Rutgers University study said they were "very concerned" about job security.
They're also not very optimistic about the near future. Fewer than one-third believe that economic conditions will improve next year, and an equal number think they will get worse, according to the Rutgers survey, conducted by the university's Heldrich Center for Workforce Development. Only 19% believe that job, career and employment opportunities will be better for the next generation.
The survey's title sums it up: "Diminished Lives and Futures: A Portrait of America in the Great-Recession Era."
Dan Heiden of Eagan, Minn., embodies that life. Before 2007, the union supermarket worker owned an apartment and socked away funds in the bank and in a retirement account.
Then the store cut his hours.
"The economy tanked," said Heiden, who now works no more than 30 hours a week. "They aren't hiring full-time any more because they can pay less."
The 37-year-old had to sell his apartment and move into his parents' basement. He has also curtailed his social life, eating out less and hanging out with friends at their homes instead of going to bars. He's depending more on credit cards and is no longer able to save much for retirement.
"Luckily, I don't have a family, because then it would be a tighter squeeze," Heiden said. "I just pray and hope the economy turns around."
Related: Calculate your cost of living in another city
Full-time employment is one casualty of the recession. The number of people working part-time for economic reasons -- meaning that they would like longer hours but can't find work -- has soared to nearly 8 million, up from 4.8 million five years ago.
Those with full-time jobs are also feeling the pressure.
Take Lois Karhinen, 55, who has been working since she was a teen. A state employee in New York, she's worried she and her husband won't have enough money saved by the time she wants to retire in 11 years.
Her husband is a government contract worker, and they fear his job could disappear any day. Their income has taken a hit because she has been furloughed several days since 2011. At the same time, her health insurance payments, union dues and other expenses have gone up.
The couple is no longer able to cover all of their monthly expenses -- including the mortgage, car loans, home repair loans and student debt -- with their paychecks alone.
"I watch every month our savings deplete," said Karhinen, who lives in Queensbury, N.Y. "I'm realizing we're not young enough to save a lot."
The downturn in the housing market also hurts. The couple bought their house in 2006, hoping it would serve as an investment and help support their retirement. But now, they would only break even if they sold it, she says -- if they were lucky.
The mortgage crisis "hollowed out" the middle class, said Tamara Draut, vice president of policy and research at Demos, a public policy research organization. Much of their wealth is tied into home values, but national home prices are still 29% below their mid-2006 high, according to S&P Case-Shiller.
That means some folks have lost all their home equity and may never get it back. Others can't take out loans to finance repairs, college for the kids and other expenses.
There's one more big squeeze hitting households: health care. Since 2002, insurance premiums have increased 97%, rising three times as fast as wages, according to Kaiser Family Foundation/Health Research & Educational Trust.
In Mississippi, Bruister now has an $1,800 deductible, compared to $500 a few years ago. When she goes to the doctor, the bill typically tops $100 -- so she tries to avoid going.
"Health care for me has turned into more of a luxury item," said Bruister, 52. "I go every year for the checkups my insurance pays, but after that you just tough out the other illnesses."
Economists say they don't expect much improvement for the middle class any time soon. The recession is officially over, but the recovery is fragile, and its gains aren't evenly spread. Between 1993 and 2011, the top 1% of America's earners saw their income soar by 58%, while everyone else only got a 6% bump.
That's making it even harder for most households to get ahead.
"The middle class was always synonymous with economic security and stability," Draut said. "Now it's synonymous with economic anxiety."